OpTic survived a LOUD scare and barely made it to the VCT Masters Copenhagen playoffs.
In a historic rematch of the Reyjavik finals, LOUD failed to clutch out the final few rounds in the high-pressure situations and let Optic steal a 2-1 victory. As LOUD was the first team to reach double-digit rounds on the Decider map Split, Optic channeled their composure and hit hard in the must-win moments and overcame the threat.
Optic continues to preform in the clutch
"I think so. It's obvioubsly nice when we show that. First game, sadly, we didn't show it, but moving forward, hopefully we don't have to be clutch and we can just shut them down every game. But, I think we'll be showing those moments again."
Optic Marved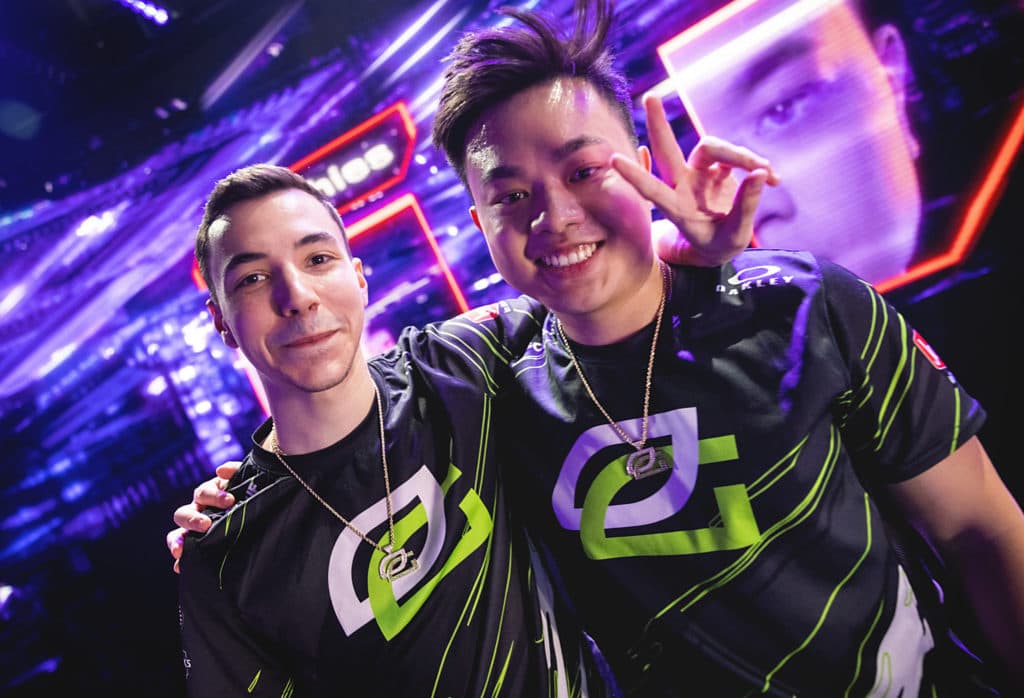 (Photo by Colin Young-Wolff/Riot Games)

The amount of heart-stopping moments throughout the series would leave an average man frozen, but both Optic and LOUD found another level. Focusing on Split, the one map in the series to go to overtime, the hero plays from players were impressive, but it was how calm players stayed in the moment. The executes or utility wasn't rushed, despite one key moment in the final round of Split for LOUD.
LOUD aspas on the infamous friendly fire on Split
LOUD's star Erick "aspas" Santos had a monster performance against Optic. He led the server in kills (68) and total damage (182 ADR), winning in overall duels against all five Optic players. However, in the critical moment, aspas made one fatal flaw that took out his teammate Matias "Saadhak" Delipetro.
"It was just unlucky because I threw the grenade on the left side, the Chamber shoots, and then the enemy Fade threw the seize. I don't know the name of the skill. It hit Saadhak and the bomb exploded. He died."
LOUD aspas
Saadhak chimed in his perspective, "I was like 70hp and the ability from Fade caught me at the same time the grenade exploded. It's like I insta-died. The grenade did 10 damage and I was 70hp. It was really unlucky."
Of course, the two are referencing the friendly fire grenade that took away their man advantage in round 26. Unfortunately, the loss came down to the tiniest of mistakes between two evenly matched teams. With Optic, facing their immortality down 10-6 in the second half of Split, finding the next eight of 10 rounds.
Optic FNS on the difficulties of repeating Masters performances
The most shocking element of today's match was simply the fact that the Reyjavik finalist was meeting in day three for an elimination match. Optic's Jaccob "yay" Whittaker tweeted his disapproval of the structure, with LOUD falling into groups due to KRU qualifying over NIP. Furthermore, head coach bzkA and Pujan "FNS" Mehta spoke on the subject of limited practice time. An issue that many players have voiced issues with heading into the biggest event.
"You can't create new things because you don't have the time to create new things," said FNS. So sometimes, we'll probably fall back into the things we used to do, and if it's anti-stratted, the other teams have an advantage. That's basically all it is. Not having the time to re-innovate things is a big disadvantage for us."
"It's not easy to consistently be able to do that and especially when you're defending champs. You have to completely have new gameplans for these teams that already watched you win the championship. It's very difficult to have to re-adapt, re-adapt, and re-adapt.
Optic FNS
Optic and LOUD on staying ahead of the meta
At Masters Rejyavik, Optic led the metagame with a variety of off-meta compositions that gave opposing teams issues preparing for them. Fast forward to Copenhagen and with virtually less than a week to practice, Optic are having to adjust to the current style of game play and aren't fully comfortable yet.
Against LOUD, Optic stuck to their Fracture gameplan with Victor "Victor" Wong on Neon. As for Ascent and Split, we saw no adjustments from NA Challengers with FNS running the Fade and Victor slotting on the Raze and Kay-O. LOUD largely stuck to their gameplan with aspas switching between Jett and Raze, but no sign of Chamber.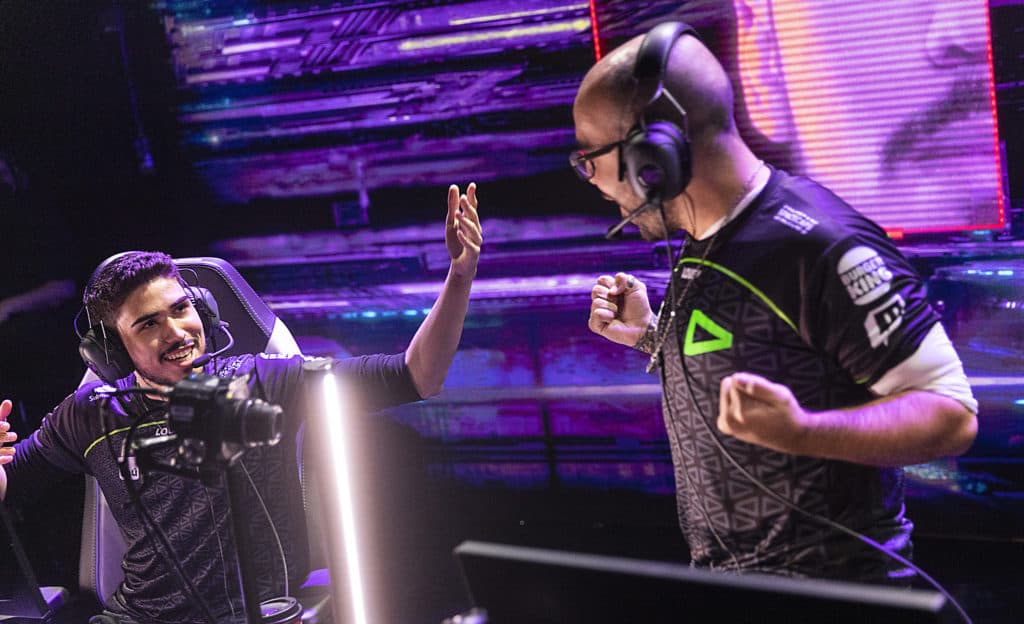 (Photo by Colin Young-Wolff/Riot Games)
"Overall, the meta changed a lot when Fade came out," said LOUD's Saadhak. "Some teams with a slower pace ended up benefitting from all these changes
Despite the miniscule practice time available, both teams made great in-game adjustments. It was unfortunate that these two titans had to meet now. If we're lucky, we could get a part four with LOUD and Optic already qualified for their regions Champions spot.