LOUD's superstar VALORANT Duelist aspas to explore free agency
Erick "aspas" Santos has hit the free agent market, leaving LOUD to fill some big shoes with their Duelist role for 2024.
If you ask any VALROANT fan, player, or coach who they feel is a top Duelist in the game, Erick "aspas" Santos is certainly near the top of their list. The now former LOUD player took the esport by storm with a Champions victory in 2022 and continued domination in the role into 2023.
He'll now be looking for a new team to frag out for. Through X, aspas announced that he is stepping away from LOUD to explore free agency after his contract expired. Any team that brings him on gains an immediate star who can carry games.
LOUD loses aspas to free agency as the transfer window begins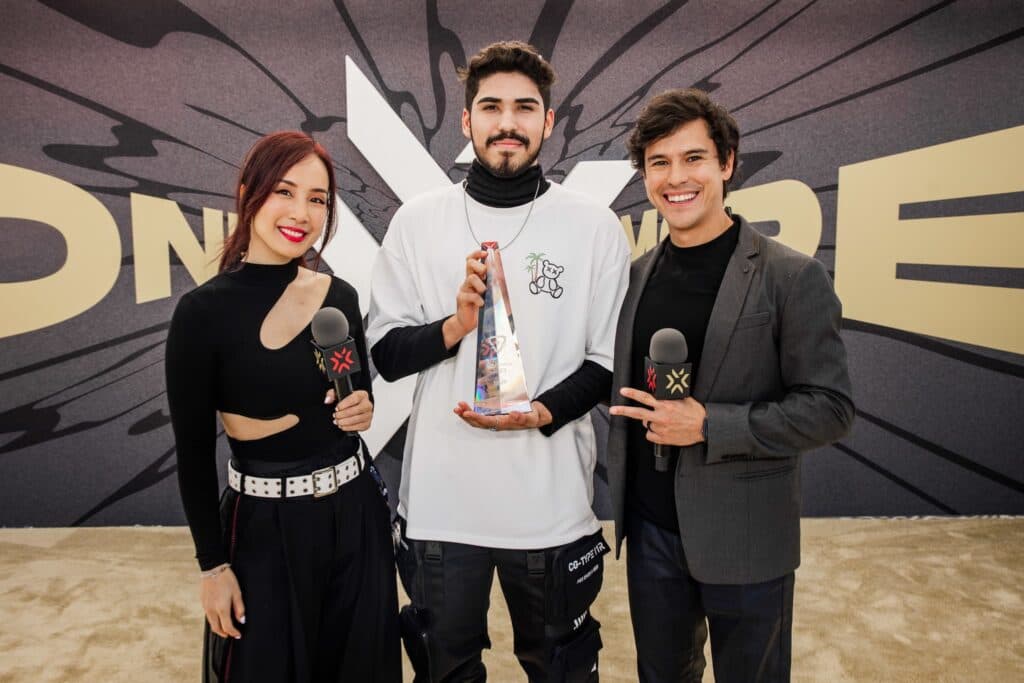 Aspas awarded VCT Americas MVP (Photo by Colin Young-Wolff/Riot Games)
LOUD has been at the forefront of VCT Americas after entering the partnership era as VALORANT's reigning world champions. They very nearly had the opportunity for a successful championship defense, but just fell short at Champions 2023.
While their success comes from all of the team's players and coaches, there's not doubt that aspas has been a driving force for LOUD. From his plushies to his insane Operator plays as Jett, he's established himself as one of VALORANT's finest. Which led him to a 2023 VCT Americas MVP award.
That all but guarantees him a mighty new contract with whatever team he calls home next. In his announcement, he does disclose the fact that he speaks English and Portuguese. His former teammates moved to Sentinels in 2022 off-season, so we could see a similar shift to an NA team by him.
The transfer window is officially here, so expect to see plenty of roster moves in the coming weeks and months. It shouldn't be long before we know where aspas lands. And that means we'll know which team is an automatic contender when the 2024 season begins.