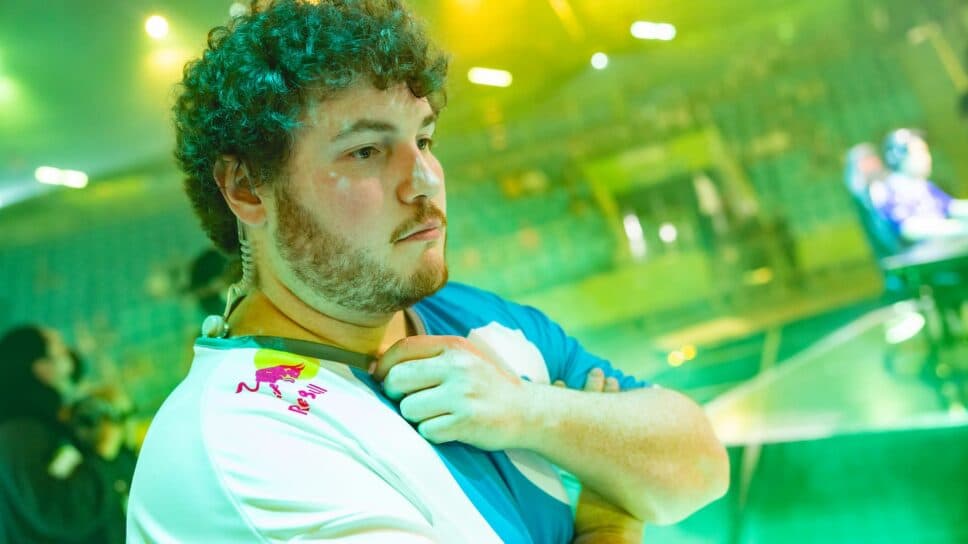 Cloud9 parts ways with VALORANT coach mCe
Matthew "mCe" Elmore has revealed that Cloud9 will not move forward with him as the team's VALORANT coach.
Matthew "mCe" Elmore was at the helm of Cloud9's VALORANT rosters for 2023. He coached them to a stellar VCT Americas regular season, but the playoffs and Last Chance Qualifier were not up to his standards.
The coach was very vocal about his team's underperformances in high stakes games. Whether or not that led to his dismissal from Cloud9 isn't known. All that is known is that he is looking to coach elsewhere after Cloud9 decided to separate from him.
Prominent VALORANT coach mCe looking for new team after release from Cloud9
(Photo by Colin Young-Wolff/Riot Games)
The news comes from coach mCe himself through a post on X. He stated that Cloud9 decided to not move forward with him and he's looking for opportunities. That could be head coach, assistant coach, or even in the collegiate scene according to his post.
He does have a proven track record with coaching top tier VALORANT teams. He transformed The Guard into a dominating force in NA. And recently the core of that roster won Ascension, though they are hoping for a new organization to represent.
When it comes to Cloud9, many questioned early roster adjustments after VCT LOCK//IN. Two fairly unknown talents slotted in and bolstered the roster's firepower in ways no one imagined. But mCe is the first to tell you that no matter the camaraderie and in-season success, he was not satisfied with the ending results.
The 2024 VCT season is approaching and this is just the first of many roster moves we can expect. Several teams across the Americas, EMEA, and Pacific will have a brand-new look when next year begins. Which more than likely includes mCe heading to whatever team requests his coaching skills next.