Here is what you need to know about the Stage 3 EMEA qualifiers, where to watch and the on-air talent for the qualifier.
EMEA Stage 3 Qualifiers of the 2021 VALORANT Champions Tour is set to take off on June 28. Here is what you need to know about the EMEA qualifiers, where to watch and the on-air talent for the qualifier.
The EMEA Stage 3 Qualifiers will be broken up into two parts, open and close. Up to 512 teams will compete in the single-elimination Open Qualifier tournament. As a result, the top 8 teams from the Open Qualifier tournament will advance to the Closed Qualifier.
In this phase, the top 8 Open Qualifier teams will face off against 8 invited teams. However, the Closed Qualifier will utilize a double-elimination bracket, allowing teams more leeway. Top 8 will advance out of the Stage 3 Qualifiers and to the EMEA Main Event 1.
How Many VCT EMEA Open and Closed Qualifiers?
There will be a total of six Qualifiers divided amongst EU, TR and CIS. Similar to VCT Stage 2, teams will have two opportunities to qualify for the Main Event. The first opportunity will present itself on June 28 with Qualifiers 1. Meanwhile, teams unsuccessful with the first qualifier will get redemption on July 20.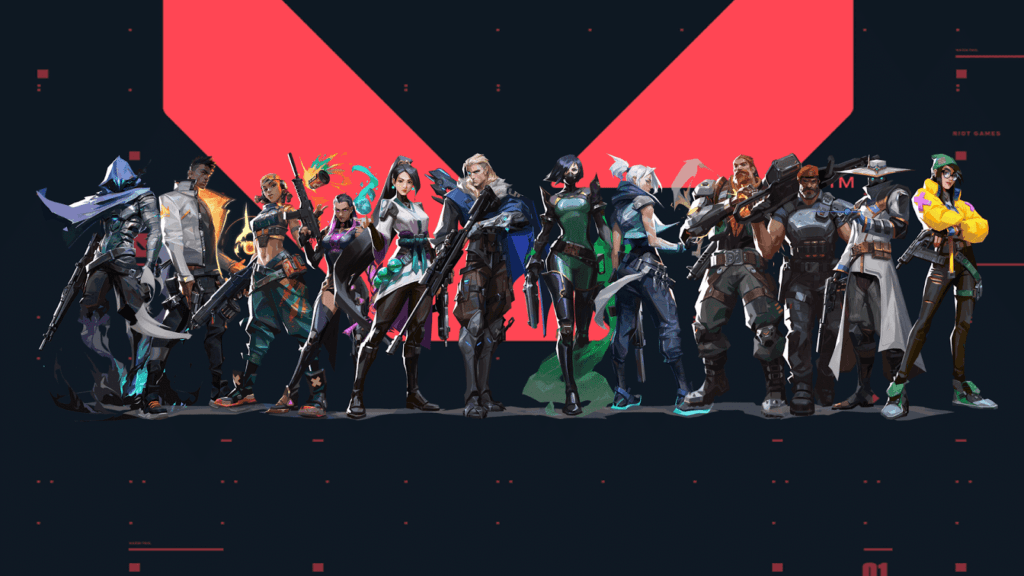 Riot Games and VALORANT will continue to release more information on Qualifiers 2 as it comes closer.
Broadcast Talent for EMEA Stage 3 Qualifiers
With three regions means three different broadcast teams for the EMEA Qualifiers. To add on, the broadcast talent will feature a wide variety of VCT regulars. Furthermore, some newcomers will also look to take the viewing experience to another level.
Furthermore, the three different broadcast teams for EU, Turkey and CIS can all be seen below.
Yinsu Collins
Mitch "Mitchman" McBride
Tom "Tombizz" Bissmire
Lauren "Pansy Scott
Mike "Hypoc" Robins
Jakub "Lothar" Szygulski
Ryan "RyanCentral" Horton
Vincent "Zescht" Talmon-Gros
Iain Chambers
Jess "JessGOAT" Bolden
Geo Collins
John Allen
Beatriz "Kaquka" Alonso
Matt "Twiggy" Twigg
Ghassan "MiloshTheMedic" Finge
Harry Russel
Alican Karahan
Berke Kantürk
Özgür Alagül
Oğuz Avcı
Eren Akın
Ebrar Gül
Anılcan Başaran
Pavel "Rillion" Shabalin
Vladislav "Rimm" Rimskyi
Nik "Dracon" Andreev
Andrey "Anishared" Keretsman
German "Gromjkee" Gromov
Igor "Helix" Mescheryakov
Dmitry "Siberian" Kotsarev
Dmitry "Cracken" Knyazkin
Daniil "Jay" Rogachev
Where can I watch this take place?
You will have the ability to watch the various qualifiers through the lenses of the broadcast talent. Moreover, a variety of different streams to catch all of the Stage 3 EMEA Qualifiers. Secondly, each day of the qualifier will give the viewer a choice between which caster's stream they would like to watch the games.
North American team Sentinels won VCT Masters Reykjavik.
However, if you are more interested in the official broadcast, there will be opportunities to catch the stream. While EU has yet to announce a stream link, Turkey and CIS will be available through their respective Twitch Channels. In conclusion, viewers will be able to get the official broadcast experience starting July 2 for the Stage 3 Qualifiers.
More information on the various streaming channels can be found on the official VCT press release.
However, If you have any questions in regards to the general format for VCT Stage 3, check out our in-depth article discussing all the details for VCT Stage 3. 
With the VALORANT Champions in Los Angeles end of the year event coming close, teams will look to push for an opportunity to qualify for the event.