Die for You is Riot's latest single made to promote one of their tournaments – this time Valorant's Champions Berlin.
Because Riot understands this assignment when it comes to promoting their games and events. Music is an integral part of the gaming experience. And they continue their pursuit in blurring the lines between gaming and entertainment by releasing a new theme song for Valorant Champions Berlin. It's called "Die for You" featuring record producer and musician Grabbitz–and it's pretty damn good.
If you want to get me hooked on your product, just give me good music to go with it. It's that simple.
Champions has its anthem
One thing I thoroughly enjoy about the VALORANT Champions Tour is the music. I find myself sometimes enjoying the breaks in between games more than the gameplay due to the playlists Riot carefully created in order to keep the intense vibes going. I would be lying if I said I didn't add most of those songs to my own Spotify playlists, particularly ones I listen to when I'm at the gym.
Die For You is a bop
And it's kind of a bop, no less thanks to the video produced by Riot in partnership with The Line Animation, showing agents Brimstone, Sage, and Phoenix attempting to defuse a spike against new agent Chamber on point B of Split. At a critical moment, Brimstone, gravelly injured, watches as Phoenix boldly goes for the spike despite Chamber's Operator bullet going straight for his heart.
And in that critical moment, the narrative shifts. Throughout the video, each agent save for Chamber seems to be confronted by the players controlling them in rather stunning scenes of duality and symbiosis, as they seem to feel powerless until they learn to trust each other's abilities.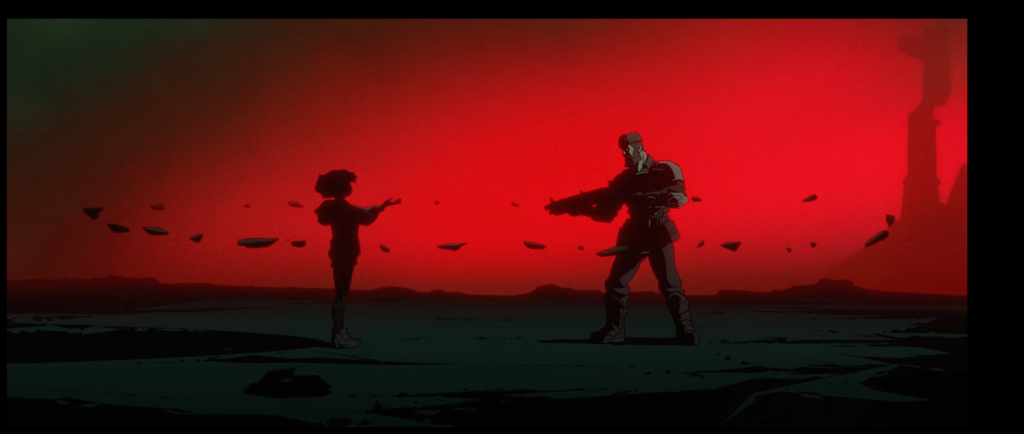 Of course, it's an obvious take given that everything the teams who have made it this far have gone through to get to Berlin. VALORANT is nothing if not a game that promotes gameplay, patience, strategy, and teamwork in order to win, and all of the qualifying teams have shown all of these attributes in spades. It's very much comparable to Breaking Benjamin's smash hit "Blow Me Away" which was specifically written for the Halo 2 soundtrack back in 2004. Both boast lyrics that stress camaraderie and sacrifice in the face of impending death. And knowing that your sacrifice could change everything.
At the end of the video, Sage heals Brimstone before backing up Phoenix. The bullet that strikes his heart triggers his "Run It Back" ability and he is as good as new. Brimstone follows, backing up his team as Phoenix throws the defuser at Sage, who is ready to finish the fight. Then the agents turn into what is presumed to be their gamer counterparts, working together to finish the objective with the bravery needed to complete it.
Grabbitz fans are in for a treat
I admit I am quite biased towards this song given my familiarity with Grabbitz, due to his pretty great remix of "Propane Nightmares" originally by drum and bass band Pendulum and his drumstep hit "Here With You Now," so seeing him show off his talents for Riot is a pretty big deal. It's quite refreshing to see the quality of investment in different genres of music, from sugar candy pop to EDM, to freaking Machine Gun Kelly and Corpse Husband.
What Riot has done once again, as they have done before, is to provide good quality music, excellent animation, and just straight-up great content to get everyone pumped for Champions in December. You can't help but respect the techniques here.
VALORANT Champions runs from December 1 – 12 and you can see the latest information on the format here.