Top 10 Teamfight Tactics streamers to watch
With Twitch's Subtember being sponsored by TFT, we decided to come up with a list of the top 10 Teamfight Tactics streamers you should watch on the platform!
Teamfight Tactics (TFT) Set 9 Runeterra Reforged saw a major boom in popularity on Twitch. If you haven't already checked them out, these are the top 10 Teamfight Tactics streamers to watch, whether you're looking to learn, be entertained, or both!
Top Teamfight Tactics streamers
Becca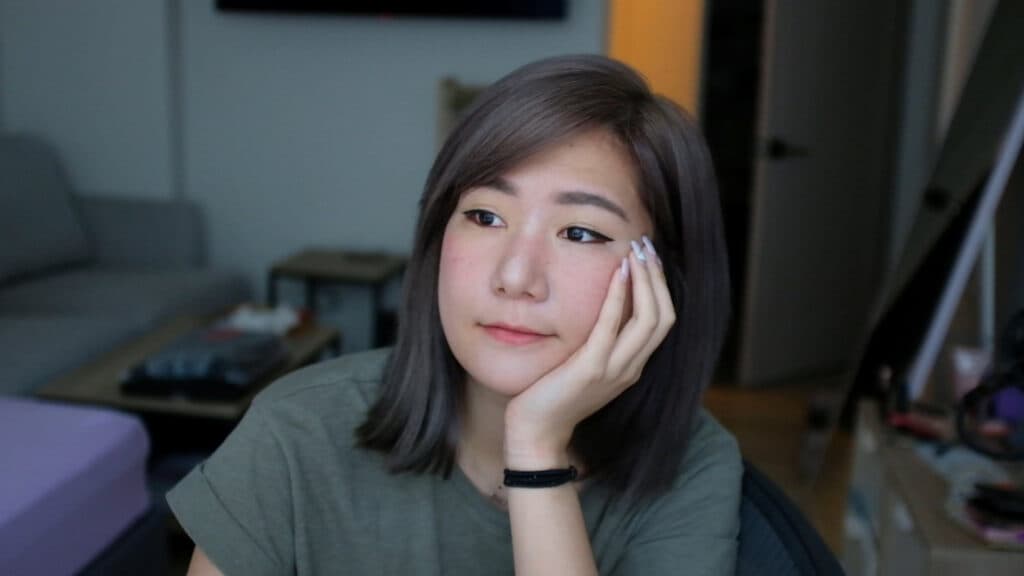 To start off the list of top 10 Teamfight Tactics streamers is one of the most active TFT players and streamers on Twitch — Becca. Becca is one of the dominant forces among morning TFT streamers. She's super entertaining and interactive with her chat. She challenges herself to frequently average a certain score over a specific number of games. If she doesn't achieve this, she carries out a punishment on stream.
Becca is very relatable, fluctuating rank from master to high grandmaster, while also not being afraid to just continue queueing and playing all sorts of different compositions. While she has not quite peaked as high as some of the streamers below, she is still among the top percentile of TFT players and is worth checking out.
You can find Becca's stream here.
Cloud9 k3soju
At the start of every TFT set, you will not see a person stream more hours and dedicate more time to TFT than this guy. He is one of the best players in TFT at his peak, placing top 24 at the Set 7 Dragonlands World Championship. Oftentimes, viewers get a lot of exaggerated and overblown takes about the game on his stream.
However, if you watch long enough, not only will you be entertained by his mannerisms and persona, but his ability to go on entertaining rants over the state of the game or an absurd comment from a viewer. Cloud 9's k3soju also has moments where he teaches something you didn't know that you can apply to your own game. He is one of the faces of TFT and the most popular and watched TFT streamer on Twitch.
Check out Cloud9 k3soju's stream here.
Dishsoap
Player Dishsoap has been considered top two in North America (NA) for the past few sets of TFT. He is constantly hyped up by his peers as possibly the best player in NA, if not the world, when he is performing at his peak. While he doesn't have a tournament win to back it up yet, he had monstrous performances in the past two sets of competition. He most recently placed second overall at the Runeterra Reforged Mid-Set Finale.
Take a look at Dishsoap's stream here.
Emilyywang
Emilyywang is another consistent morning streamer who is hard to miss when consuming TFT. She is a strong challenger player with mixed results in tournaments. However, she spends time studying the best players off-stream and has a solid foundation to build from. Because of this, once she learns a set, she's usually a mainstay in challenger. She is interactive with her chat, almost to a fault, as it can lead her astray in a game. Be prepared for a lot of yelling as a core part of the entertainment when things don't quite go her way.
Go to Emilyywang's stream here.
Robinsongz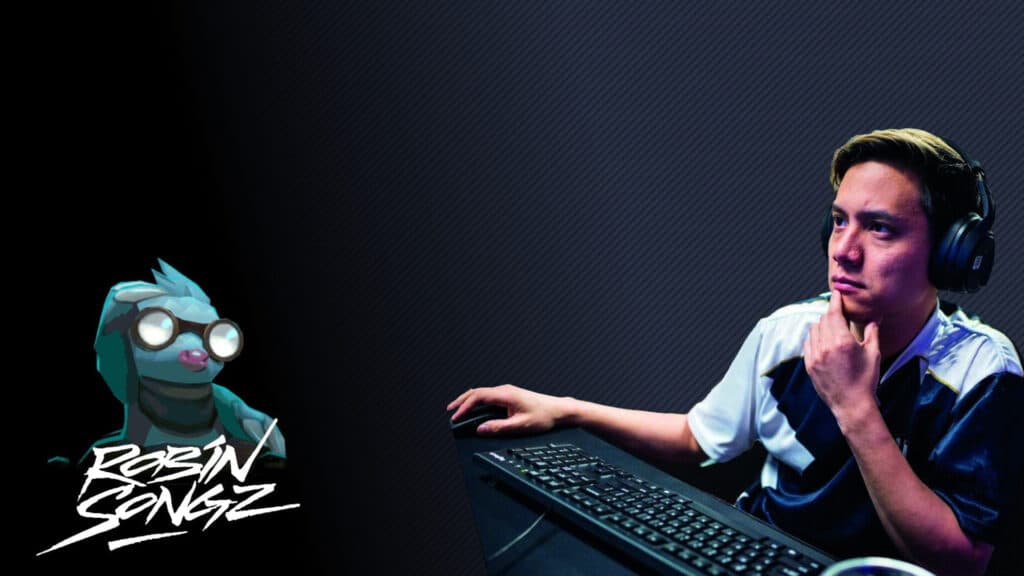 Robinsongz is one of the most consistent night streamers, even when the excitement for a set has toned down a bit. He has a track record for the most consistent and successful NA tournament competitor across all competitive TFT sets. Robin has been a part of every set's regional finals top eight until missing out in Set 8. He even won the Set 5 Reckoning NA Regional Finals to qualify for the world championship.
His streams are really good to learn from because he not only explains his thought processes, but he also goes over mistakes he made during his games while he's playing them and/or after the games have concluded. He likes to play a tempo and strongest board-oriented playstyle and make all the items he can whenever possible. His strengths include allocating resources efficiently and making decisions to maximize his placement.
Check out Robinsongz's stream here.
Ramblinnn
Ramblinnn is an incredible TFT player who was on the wrong end of a tiebreaker for qualification to the Set 6 Gizmos and Gadgets World Championship. Aside from being infamous for his tiebreaker misfortune, he is an amazing streamer to learn TFT from. He seems to always make the most justifiable and correct plays in a game that are rooted in RNG.
On top of this, he either explains his thought process or is happy to do so when asked about the reasoning for his decisions. He is very analytical and spends a lot of time studying others and becoming an encyclopedia of the game.
You can find Ramblinnn's stream here.
Milk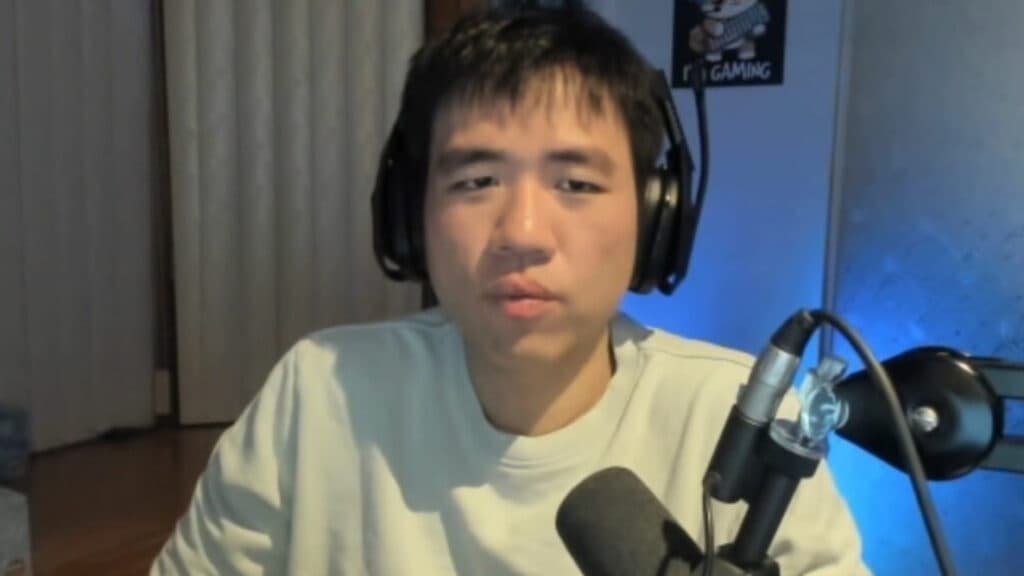 Milk is one of the most successful NA TFT players, placing third at the Set 5 Reckoning World Championship. When he finds what he believes to be the strongest line in the game, he perfects it and plays it better than anyone else on the server, if not the world. He is one of the most comfortable lose-streak, high-economy players, playing the game on a knife's edge.
Milk is known for having some of the highest peaks in TFT as well as some of the most outspoken complaints for the game. A lot of the time, it is done out of jest as he has a passion for the game that won't quit until he wins a world championship. He is also an avid K-pop fan and will have it on as background music during his streams.
Take a look at Milk's stream here.
Setsuko
Setsuko has been regularly considered top two in the states alongside Dishsoap for the past two sets. He is an incredibly rare talent who has gradually catered more to entertainment value on stream. Setsuko has a wildly unique music choice that shifts the background music meta in TFT.
He also carries a paradoxically angry, carefree, yet passionate attitude that is mixed with high-level gameplay that produces pure craze-filled, laugh-inducing moments. Setsuko, alongside K3soju, has coined a lot of vocal habits that the TFT community has picked up out of their hilarity.
Go to Setsuko's stream here.
Team Liquid Kurumx
Kurumx is one of the best players in TFT since the game's inception in Set 1. He is the only player in NA to win three Riot Games-sponsored tournaments. Kurumx is also one of the select few from NA to make it to two TFT world championships.
He's also the best tournament player in Set 9, having won the Freljord Cup and Runeterra Reforged Mid-Set Finale. Kurumx has some of the most solid fundamentals and is one of the strongest consistent tempo-oriented players of all time. Many people started learning how to play TFT from him when the game was first becoming popular.
Check out Kurumx's stream here.
TSM Kiyoon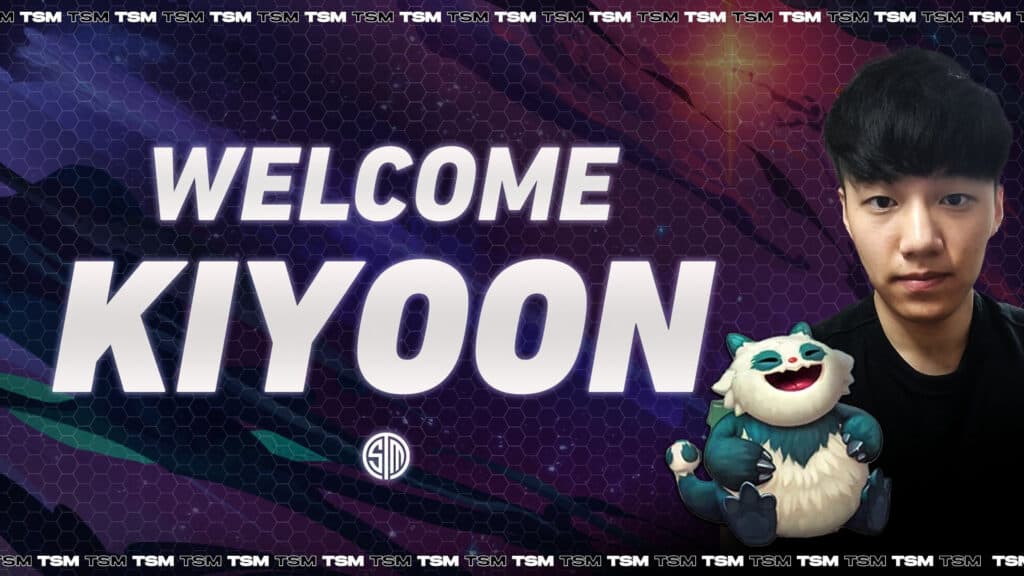 Kiyoon has a reputation for some of the most first or eighth-place gameplay. While his playstyle is tough to mimic, if you like taking risks and swinging for the fences, then Kiyoon is a great player to watch. He talks out his thought process when making decisions and is usually pretty clear about his win conditions.
When reflecting on the execution of his win conditions, he goes over optimizations and what went wrong. He is also popular for having very strong and eclectic reactions to certain situations that come up through TFT. He displays a wide variety of emotions to an extreme level, which derives from his playstyle and is captivating to watch.
You can find Kiyoon's stream here.
Top 10 Teamfight Tactics streamers: Honorable mentions
Honorable mentions of streamers that could have made the top 10 Teamfight Tactics streamers list are:
Boxbox
Imaqtpie
Rayditz
Scarra
Stunt
TSM Keane
If you have time to check them out, they are worth looking into as well!
It's important to know what your playstyle is in TFT and which streamers to watch and learn from that fit that playstyle. That's the biggest key to becoming a better player. You can really learn from any top player, even the ones that cater more to entertainment value than fully serious gameplay, as long as you are in the mindset of learning.
Put yourself in the player's shoes and ask yourself if you would have made the same decision that they did. If you wouldn't have, then justify your own decision or understand why the streamer made that decision and why it's more optimal than your own.
---