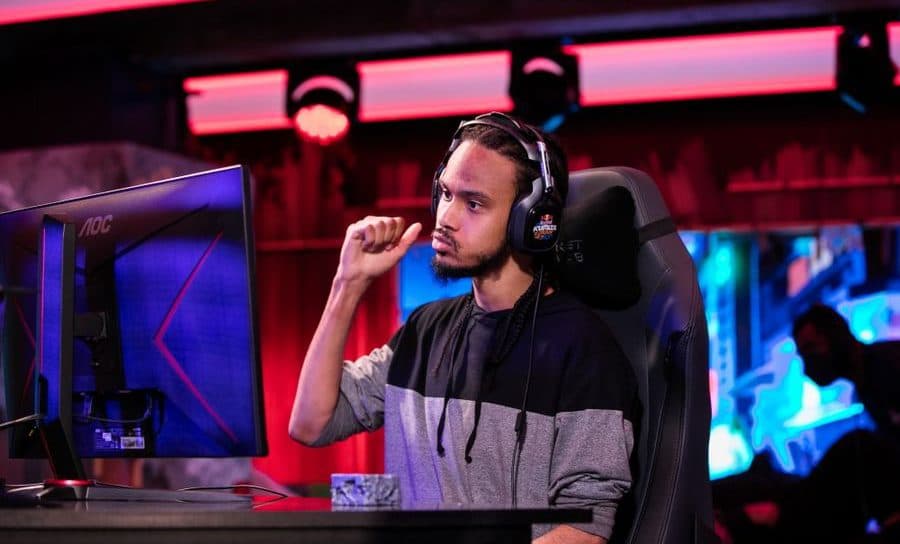 iDom dominates EVO Online Street Fighter V in near flawless performance
Idom is the EVO Online 2021 Street Fighter Champion for North America east. His Poison pick was too much for Punk in the Grand finals.
The first weekend of Evo Online 2021 has come to an end and we already have a few Evo Champions. Evo had to move online this year due to the coronavirus pandemic causing mayhem with international travel. Keeping the health and safety of players at the forefront, Evo 2021 went online. New York City's iDom won the NAE Street Fighter V tournament after a dominant performance throughout the event.
EVO 2021 NAE Grand Finals: A battle of screen positioning and timing
Derek "iDom" Ruffin won EVO 2021 North America East after a dominant performance on Poison. The player lost just one round throughout the tournament to his eventual finalist partner Victor "Punk" Woodley.
iDom started his EVO 2021 online campaign with a 2-0 win over Joey. He faced Punk in the winner's finals and had a clean 3-0 win. It was a match that SFV fans have seen in the past and Punk has had the upper hand previously. But this time, iDom had different plans as he stuck to his Poison pick despite a few setbacks in the initial rounds. Ruffin won the winners' finals, but Punk set up a Grand Finals rematch after wading through the lower bracket.
In a previous interview, Punk had said he felt more confident when iDom switched to Laura. Ruffin did not repeat the same mistake, in what was a vote of confidence in his own abilities. He stuck to Poison despite some setbacks, focusing on his positioning to secure an advantage.
Punk's Karin wanted to get in close range to deal damage, but Poison tactfully maintained his distance, dealing damage from afar. Punk constantly pushed iDom to a corner which allowed him to close the distance. But iDom's Poison always found a way to move the fight back to the middle of the screen. This allowed Ruffin the space to move backwards and maintain a distance, which gave him the advantage in these fights.
A Punk comeback? Not quite
Punk had a great run through to the Grand Finals.
Punk's Karin bounced back to score a round against iDom for the first time in the finals. The Grand Finals was tied at 1-1 as Punk seemed to have a read on iDom's rhythm. The next round, however, saw iDom's Poison bounce back in fashion with a Throw Stun and decimate Karin. iDom did not lose any health as he K.O.'ed his opponent. The positional advantage that iDom was able to hold was a big reason for Punk's loss.
However, Punk also whiffed an opening to Punish in what was a rare lapse in iDom's defense. IDom quickly capitalized on this mistake to secure his second round in the Grand Finals. It was a significant whiff, one that could have been a hit on Ruffin's mental confidence. After this, it was a matter of time before he secured the title of being the EVO champion. 
iDom finished the Grand Finals with a 3-1 victory over Punk to be crowned as the EVO SFV North America East Champion.
Final Standings for NAE SFV:
Derek "iDom" Ruffin. - $2,000.
Victor "Punk" Woodley. - $1,250.
Bryant "Smug" Huggins. - $500.
Rob "RobTV" Burney. - $500.