Here's what VShojo does as a company and a list of the current VShojo members.
If you've encountered VTubers on Twitch or YouTube, then you may have heard about VShojo. Members of this group create content using virtual avatars. Read on for the list of every VShojo member, links to their livestreams, and more!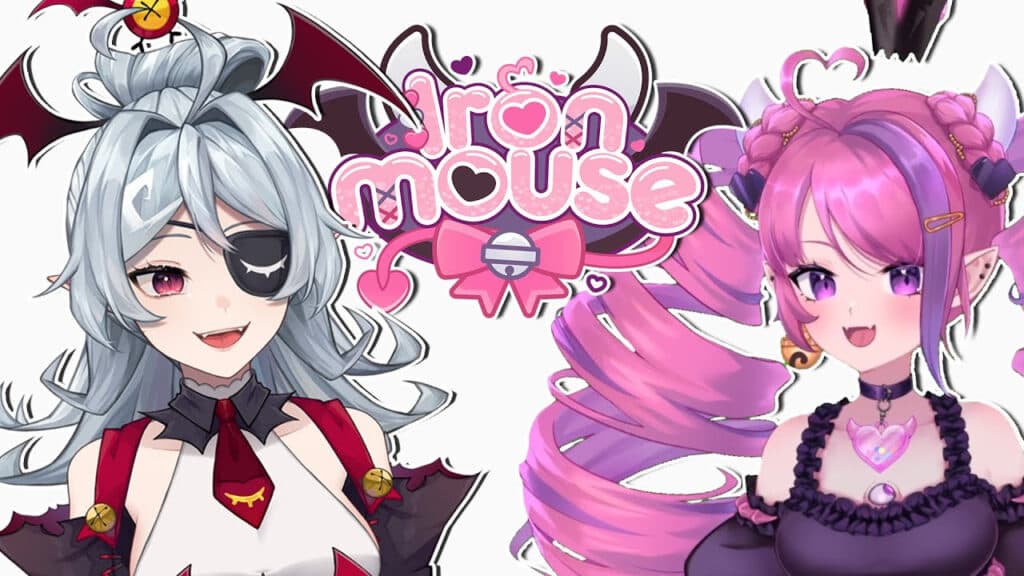 GEEGA and Ironmouse graphic (Image via VShojo)
What is VShojo?
VShojo refers to a VTuber company that launched in November 2020. The founders of the company are Apek, Mowtendoo, and theGunrun. The company's mission is to assist VTubers in terms of management, technology, support, and collaboration. The name of the company is a play on the word "bishojo" and the letter "V" to indicate the virtual aspect of it all.
"VShojo is on a mission to empower unique individuals. We believe in embracing ourselves without apology and believe in true connection through technology," according to the official website.
Who are the members of VShojo?
Ten VTubers make up the current roster of talent. They include Apricot, GEEGA, Haruka, Henya the genius, Hime Hajime, Ironmouse, Kson, Nazuna Amemiya, Projekt Melody, and Zentreya. The newest member of the roster is GEEGA, whose arrival was celebrated with a limited-time merch drop.
Apricot
GEEGA
Haruka
Henya the genius
Hime Hajime
Ironmouse
Kson
Nazuna Amemiya
Projekt Melody
Zentreya
Projekt Melody artwork (Image via VShojo)
VShojo livestreams and followers
Here is a table of every member of the VTuber group, the number of followers they have on different platforms, and more.
| | | | | |
| --- | --- | --- | --- | --- |
| VShojo Member | VShojo Debut Date | Twitter Followers | Twitch Followers | YouTube Subscribers |
| | November 27, 2020 | 447.5K | 410K | 214K |
| | September 2, 2023 | 38.5K | 87.7K | 40.6K |
| | December 3, 2022 | 193.6K | 212K | 97K |
| | May 13, 2023 | 162.7 | 230K | 163K |
| | January 30, 2021 | 170.6K | 134K | 99.7K |
| | November 24, 2020 | 872.1K | 1.7M | 971K |
| | July 16, 2022 | 767.7K | 304K | 1.25M |
| | July 16, 2022 | 243.8K | 280K | 203K |
| | November 24, 2020 | 632.8K | 643K | 614K |
| | November 24, 2020 | 440.3K | 425K | 349K |