miabyte, a trans-dimensional AI Vtuber, becomes the latest streamer to join the lineup of Twitch ambassadors.
Twitch just welcomed Murasaki "miabyte" Oochan, a trans-dimensional AI Vtuber from the United Kingdom, into their lineup of ambassadors! More than ready to #BleedPurple, miabyte will represent Twitch and inspire people across the platform.
In the announcement, Twitch welcomes the English streamer "who's made of quadrillions of bytes and uses a human as a mech suit," which makes her a unique gem in the streaming community. She has multiple big-name partnerships and collabs under her belt including Logitech, Discord, and XBOX. Her influential presence especially for the LGBTQ+ community makes her an inspiring role model in the gaming sphere.
The variety streamer will be joining other ambassadors including BelenJuradoMusic, Eevoh, and Radderss in representing the Amazon-owned platform.
Who is miabyte on Twitch?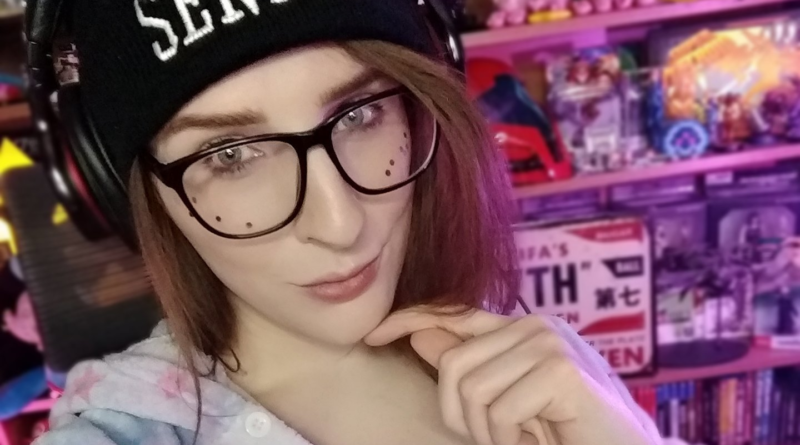 To those of you who are not familiar with miabyte, she is a trans-dimensional AI Vtuber. This Vtuber is operated by Mia or also known as Oochan; a trans woman based in the United Kingdom. Both in her real or Vtuber form, you can find Mia streaming a variety of content including gaming and Just Chatting. As miabyte, she often streams gaming content for games like Lost Ark, Final Fantasy, and Fortnite. Her frequent streams from 2016 steadily grew her audience to over 25,000 followers today.
If you're curious about how miabyte came to be, she published a lore origin story on her YouTube channel. Check out the birth of the trans-dimensional AI Vtuber here.
Aside from her Vtuber persona, Mia is also a voice actor and a Live Content Producer for Gayming Magazine. Other than that, you can also find her involved in community or charity streams.
From the start of her streaming career in 2016 until today, Mia has reached many milestones to represent the LGBTQ+ community. Twitch's Front Page constantly features miabyte as one of the platform's highlighted creators. Not only that, but she is also involved in multiple events including Twitch Pride Month celebration, the /twitchgaming gathering, and Midboss' Summer of Pride. Her active presence in the community did not go unnoticed. The Gayming Awards nominated miabyte as the LGBTQ+ Streamer of the Year.
All these achievements mark her huge contribution to changing the culture of gaming. Her steps forward also continue to create inclusive spaces for all, which she marked as her ultimate goal. And now, she is officially the newest ambassador for Twitch, growing her influence bigger and better.
Where can I find miabyte?
You can keep up to date on Mia or miabyte's life through her socials here:
Stay tuned to Esports.gg for more streamer news!