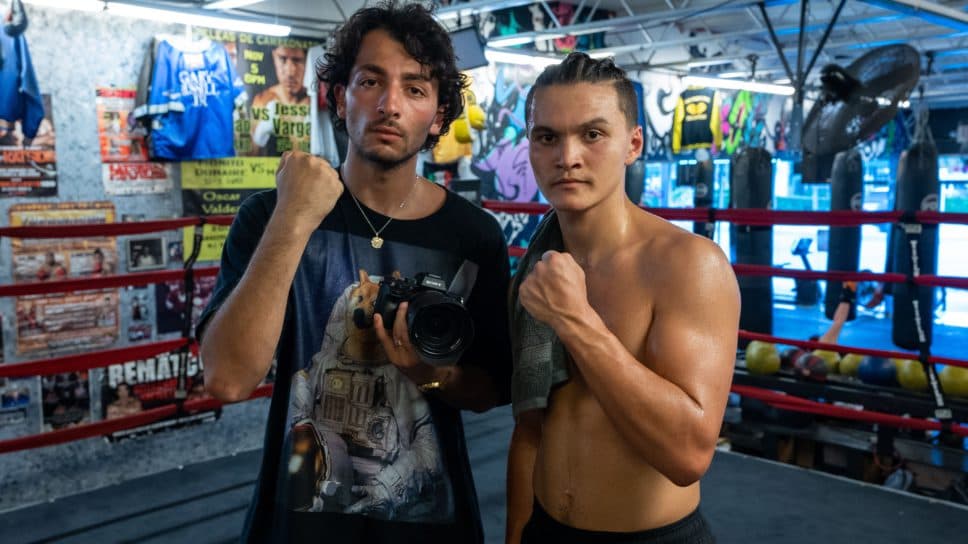 FaZe Jarvis, "I found a passion for boxing"
FaZe Jarvis is set to fight TikTok star Michael Le Saturday at Battle of the Platforms.
FaZe Clan member Jarvis Khattri wants to, "shock the world" as the YouTube sensation seeks to prove his boxing skill at Battle of the Platforms.
Jarvis in "Battle of the Platforms
View this post on Instagram
Jarvis has spent his career on YouTube creating viral content since being banned in September, 2019 from Fortnite permanently. Despite an apology video, Jarvis was unable to get the ban reversed, but the former Fortnite star has not let that stop him from finding an audience on YouTube.
A member of FaZe Clan, Jarvis has quietly built a loyal fanbase around his content. So when Social Gloves brought the idea to Jarvis' camp it was a natural fit. The so called "Battle of Platforms" is a YouTube vs TikTok star boxing event produced by Paul Cazers.
Cazers produced the Logan Paul vs KSI bout in 2018, and is looking to recreate the magic in Hard Rock Stadium. While Austin McBroom vs Bryce Hall is the headliner, all of the undercard matchups feature household names. The musical acts include Lil Baby, Migos, and DJ Khaled and the promoter promises that this will be something worth paying to view.
Despite the content focus, Jarvis is taking the fight seriously. His opponent sought to add extra hype through "fake beef" and Jarvis felt that was a slight to the sport.
I am taking this very seriously. I have been workout out six days a week with the best of the best at the Mayweather gym. My training consists of two hours in the morning and a 30 minute run at night. I am very confident because both my trainer (Otis Pimpleton Jr) and I have been putting in the necessary work.
Jarvis Khattri
Evolving Content and Brands in 2021
View this post on Instagram
While Jarvis is the face of the operation, his content director Amir "TeaWap" Osman has been the engine. Osman's career started working with notable names such as RiceGum, FaZe Banks, and Alissa Violet, and took the lessons he learned to improve his ability to elevate the edits into views. He also manages CreatorSet - a production and media company he co-founded with his brother Ayman Osman that has steadily grown to help thousands of creatives improve their productions.
My video editing background was essential to my success as a content director because my experience editing with other YouTubers taught me a lot about keeping the viewers engaged and hungry for more content.
Amir Osman
Since he was announced to be in the fight, Jarvis content has evolved to feature content surrounding the fight. From interviews with professional fighters to reaction videos, Osman has worked to add an additional dimension to the content on Jarvis' page.
The fight is tomorrow so the content cannot go on forever, but both Jarvis and Osman feel that the fight can work to inspire their young, impressionable audience.
We would like to inspire his young audience to get out of their comfort zone and accomplish their dreams because Jarvis himself is an example of how hard work and consistency leads to great results
Amir "TeaWap" osman
You can view the fight on LiveXLive by either paying for the entire fight or specific fights.
Ezekiel Carsella
Administrator, Editor, Author, Contributor, Subscriber, SEO Manager, SEO Editor | Twitter
@jamaican116
Ezekiel Carsella is a freelance writer for Esports.gg, a former Collegiate Rocket League coach, and an alumnus of the College of Charleston.