The Rocket League teams for Gamers8 has been announced. The announcement came concerningly late and it piles into the controversy of Gamers8, causing it to receive backlash from the Rocket League community.
Gamers8 has finally released the full participant of the event three days before the tournament begins on July 14. This is after the community has voiced out Gamers8's poor tournament management and lack of communication. The issue has sparked intense discussion among the Rocket League's community. 
What is Gamers8?
Gamers8 is a global gaming and Esports festival organized by the Saudi Esports Federation. The events start on July 14 and will last for eight weeks. They will have a lot of activities, concerts, and entertainment along with tournaments for five different titles: Rocket League, Dota2, Fortnite, and Rainbow Siege. The esports tournament has a total prize pool of $15 million USD and will be hosted in Riyadh, the capital city of Saudi Arabia.
All of these sound amazing but a few people from the Rocket League community have come forward to talk about the management of the tournament and how it is not impressive for a tournament this huge.
Late Announcement
With the overall teams announced only a few days before the tournament started, it is assumed that they were having problems with the invites. There are twenty-four teams, with twelve invites and twelve qualified teams from the top four of Gamers Without Borders 2022 Europe, Gamers without Border 2022 America, and Saudi eLeagues 2022. They were announcing teams by region and had twenty-one teams announced before Moist Esports decided to decline the invitation as solidarity with the LGBTQ+ community against Saudi Arabia's anti-LGBTQ+ laws in the region.
Teams are already arriving in Riyadh by today and the teams were just announced, with the last two being Saudi Arabian teams. Up till now, the schedule and the groups have not yet been announced and this has caused restlessness among the players and the community.
Moist Esports' declination causes a ripple
With Moist Esports taking a stand, it sparks a very intense discussion in the Rocket League community. Are all the teams going to take the same stand by not going? We do not know what is happening behind the scene and who were invited but there are some pretty big names that are not available like Team BDS, NRG Esports, Version1, and others. However, the rest of the teams decided to continue with the tournament. Gabríel "OSM" Sindri Benediktsson, Gaimin Gladiator's coach eventually said that the team will be joining Gamers8 and asked people to respect his decision.
Rocket League's Reddit Moderators will not be covering Gamers8
The moderators of Rocket League's Reddit have also stated they will not be officially covering the tournament on the Reddit page in solidarity with the LGBTQ+ community. They have been viciously moderating the Reddit community which was having arguments with a blend of homophobia and Islamophobia. They said that they still allow people to discuss the tournament but to keep the discussion civil and polite to keep the community a safer and kinder place for everyone.
Tokyo Verdy will not be going to Gamers8
Shogo "ReaLize" Ikeyama from Tokyo Verdy said in a tweet that they will not be going because Isaac "sigms" Cooper is currently in the USA army. They wanted to play with their coach, Ethan "Homie" Connors but it was not allowed and they declined the invitation. This is despite OSM, the coach of Gaimin Gladiators getting to substitute for Abscrazy that has to settle his USA Visa to go to the World Championship this August.
Guild Esports almost didnt make it because of vaccine issues
Cristian "crr" Fernandez from Guild Esports expressed his disappointment in not getting to go to the LAN tournament. This is apparently because their vaccine is more than 8 months old and it is one of the requirements for them to go into Saudi Arabia. However, it turns out that the requirement is no more. The player management of ESL has reached out to CRR to debunk this and had asked the teams to talk to them first. They have since resolved the issue and Guild Esports will be able to come to Riyadh.
Slater from Spacestation Gaming also came into the conversation to say how ESL is not even responding and the flight tickets have not yet been given despite having to be in Riyadh soon. The issue was also then solved. Nonetheless, this shows that their lack of communication with the teams is a bit concerning especially for a tournament of such status.
Who is going to the Gamers8 tournament?
Now despite all that, the teams are already on their way to Riyadh. Here are the teams for Gamers8 Rocket League:
There are 24 teams announced for this tournament: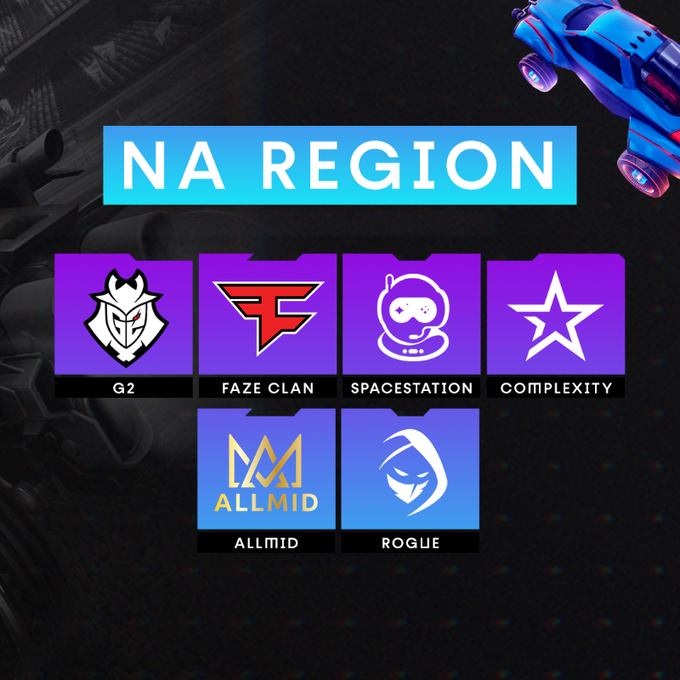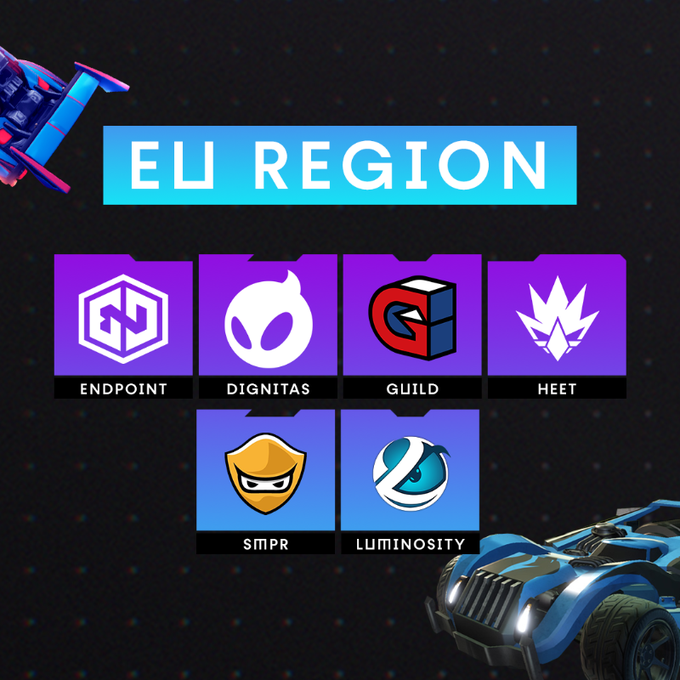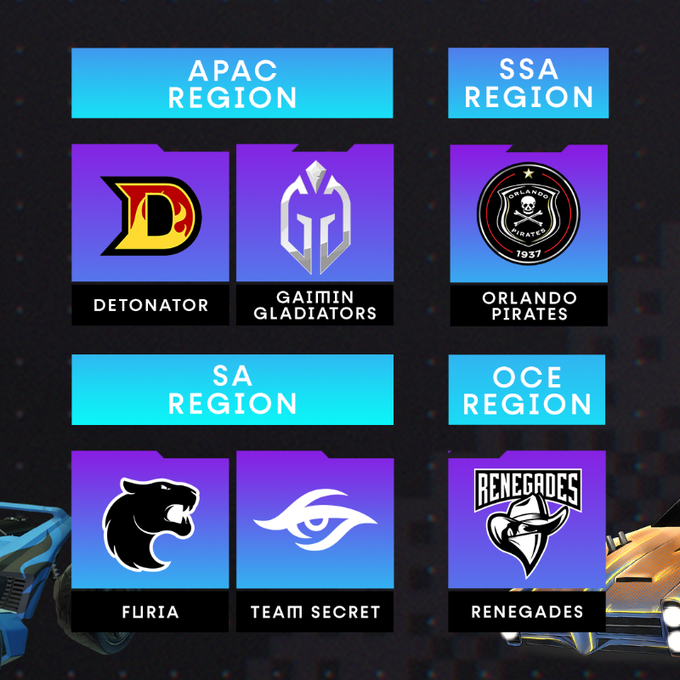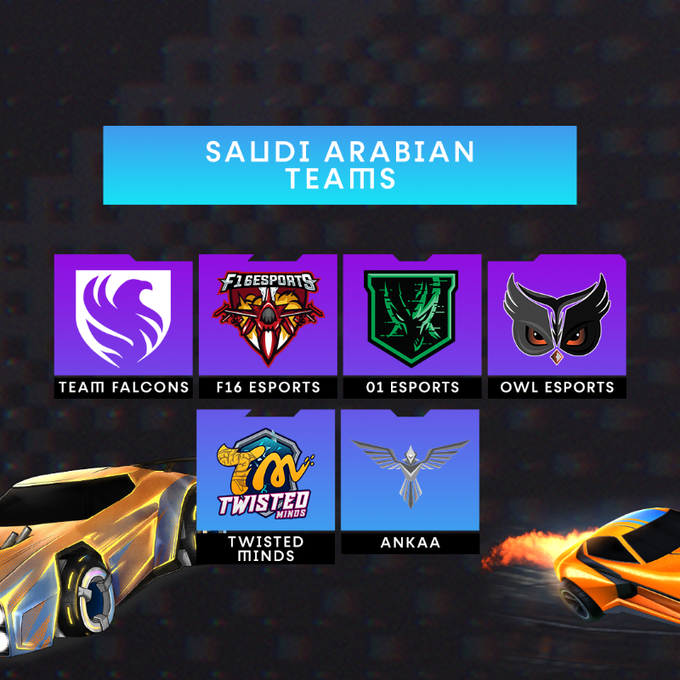 North America Region

G2 Esports
FaZe Clan
Spacestation Gaming
Complexity Gaming
AllMid
Rogue
Europe Region

Endpoint CeX
Dignitas
Guild Esports
HEET
SMPR Esports
Luminosity Gaming
Asia-Pacific Region

DeToNator
Gaimin Gladiators

South American Region
Sub-Saharan Africa Region
Oceania Region
Saudi Arabian Teams

Team Falcons
F16 Esports
01 Esports
OWL Esports
Twisted Minds
ANKAA
Stay tuned to Esports.gg for more Rocket League news and updates.