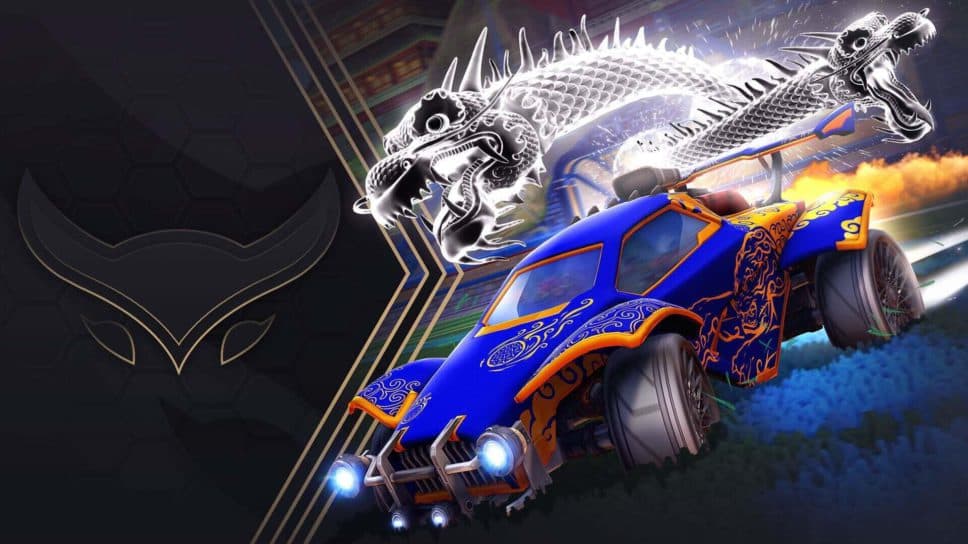 Athena debuts Rocket League's new Creator Garages
Athena's Creator Garage bundle features six items curated by the Queen of Rocket League herself.
Team Envy's Athena will debut Creator Garages in Rocket League. The Queen of Rocket League will also release her debut single backed by Monstercat.
What are Creator Garages?
Content creators will gather and curate unique collections of existing Rocket League items as part of the Creator Garages. Athena is the first of a long list of creators to feature in the the Garages through 2022. 
Athena's creator bundle will debut on August 5 with seven items. The bundle features a mixture of decals, wheels, a Titanium White painted trail as well as the Dueling Dragons Goal Explosion.
Athena's bundle comprises the following items:
Octane (Orange Painted)
Shisa Decal (Certified Scorer)
Standard Boost (Orange Painted)
Yamane Wheels (Black Painted)
Luminous Trail (Titanium White Painted)
Dueling Dragons Goal Explosion (Titanium White Painted)
The bundle costs 2000 in-game credits. Players can use Athena's Support-A-Creator code "ATHENAART" or any other creator code of their choice. The bundle will be available in-game for a limited period of time.
Monstercat by Athena
Athena will also be the first Rocket League content creator to release a song on Monstercat. 'Eternal' by Athena and smle will be Rocket League's main menu track starting tomorrow. The song will release on August 6 with the video releasing on Athena's YouTube channel.
News of Athena's Creator Garage debut and her new song comes days after she signed with Team Envy. She has over 1.5 million followers across her various social media accounts.
Creator garages are an excellent way to support the Rocket League content creators. Athena's creator bundle costs 2000 in-game credits although Psyonix has not confirmed if every bundle will cost the same. Athena's Garage will be available for a limited time beginning August 5 at 9 a.m. PDT (4 p.m. UTC).