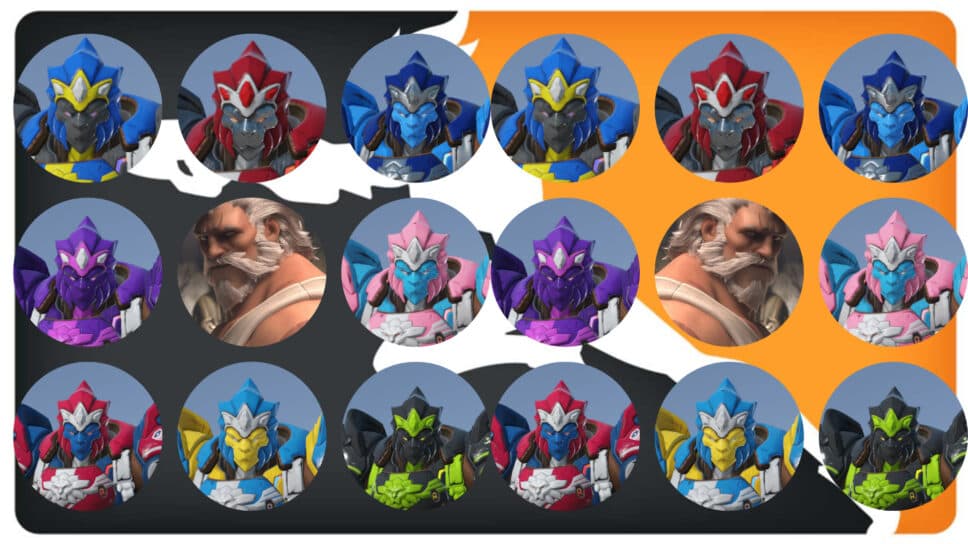 Show your team spirit while you still can with the OWL Prideful Reinhardt skin
The Prideful Reinhardt skin is here to help you rep your favorite OWL team in style… Uh, while you still can. Let's take a look.
The slow and inevitable heat death of Overwatch League isn't stopping Blizzard from releasing banger team skins. Revealed in today's store update is a new premium skin for everyone's favorite hammer man. However, unlike usual, this Prideful Reinhardt skin is available in the bold and brash colors of every Overwatch League team. Yes, even the Vegas Eternal. For some reason.
Speaking of bold: The absolute chutzpah of Blizzard to keep releasing high-cost team skins when we could very well be in the final months of Overwatch League's existence. But, hey: The spice and the premium currency must keep flowing.
But, enough of that! Let's take a look at all of these skins.
How to get the OWL Prideful Reinhardt skin
By now you know the drill: Much like past fancy OWL skins, the Prideful Reinhardt skin comes as a bundle for 300 Overwatch League tokens. Each team has its own bundle, which comes with the skin colored in your choice of team and a weapon charm to boot. If you're trying to do the dollarbucks math, that's about $18 USD, give or take. If you've been saving your OWL tokens from watching the Summer Split, then you might be closer than most.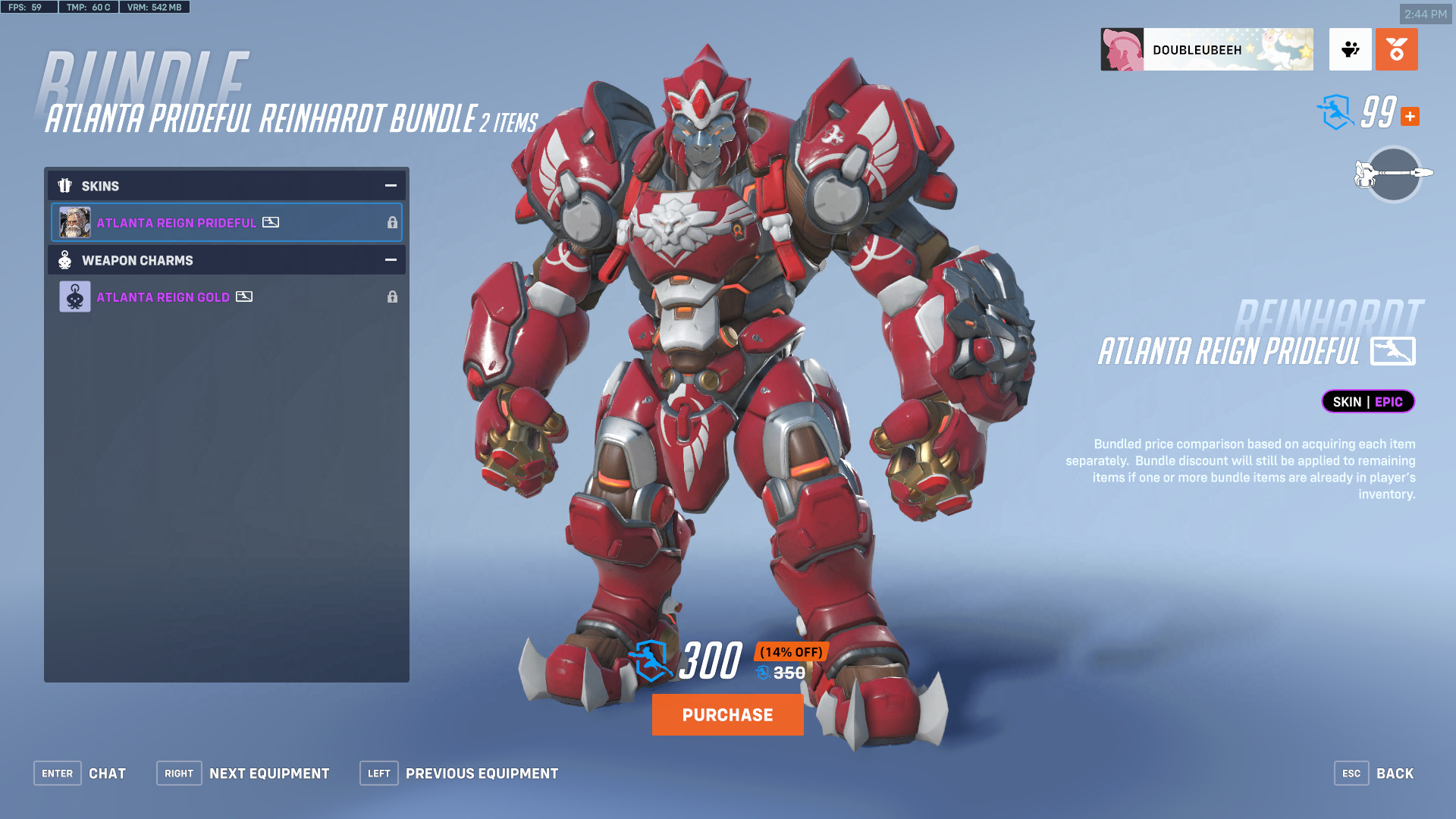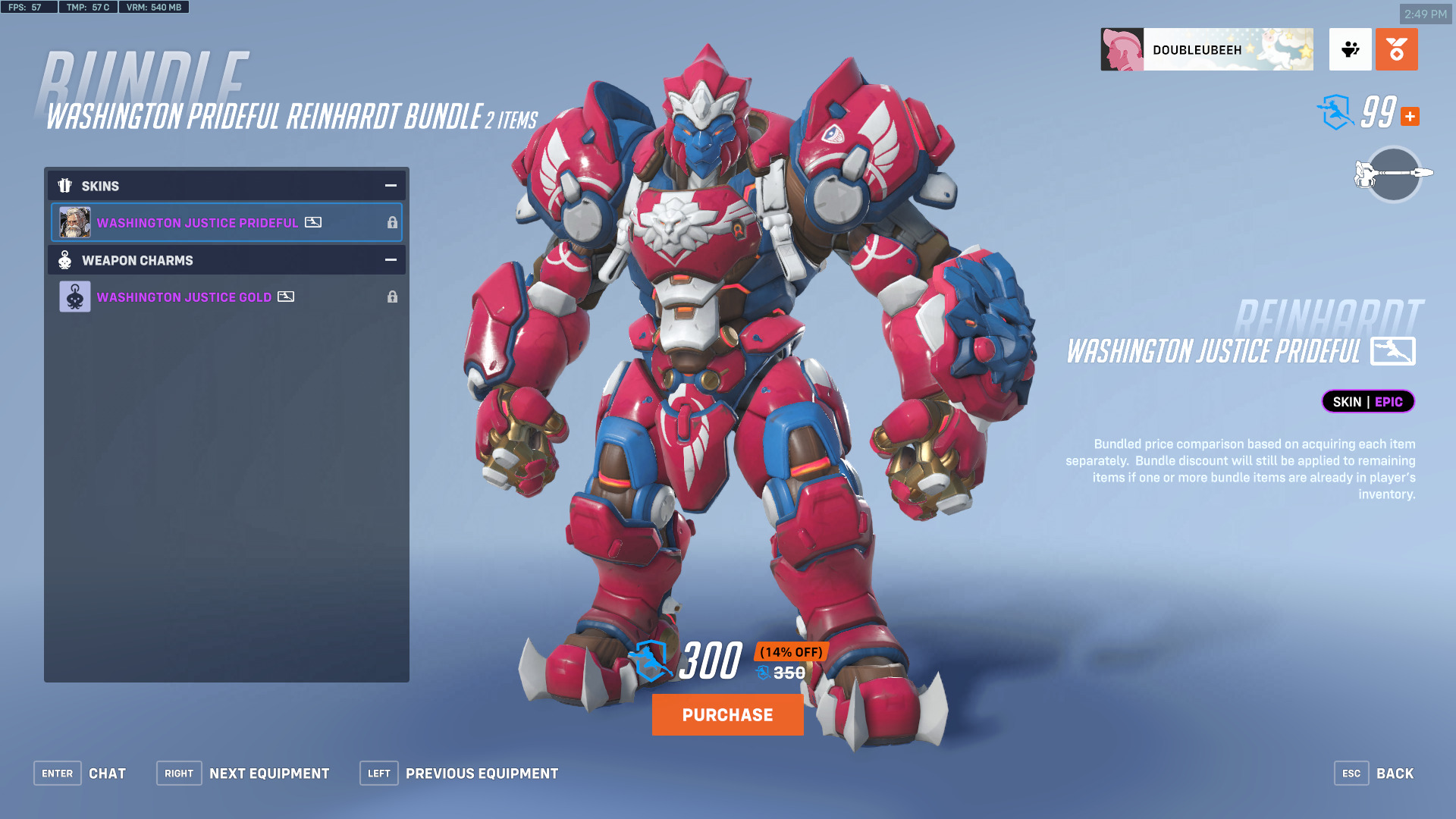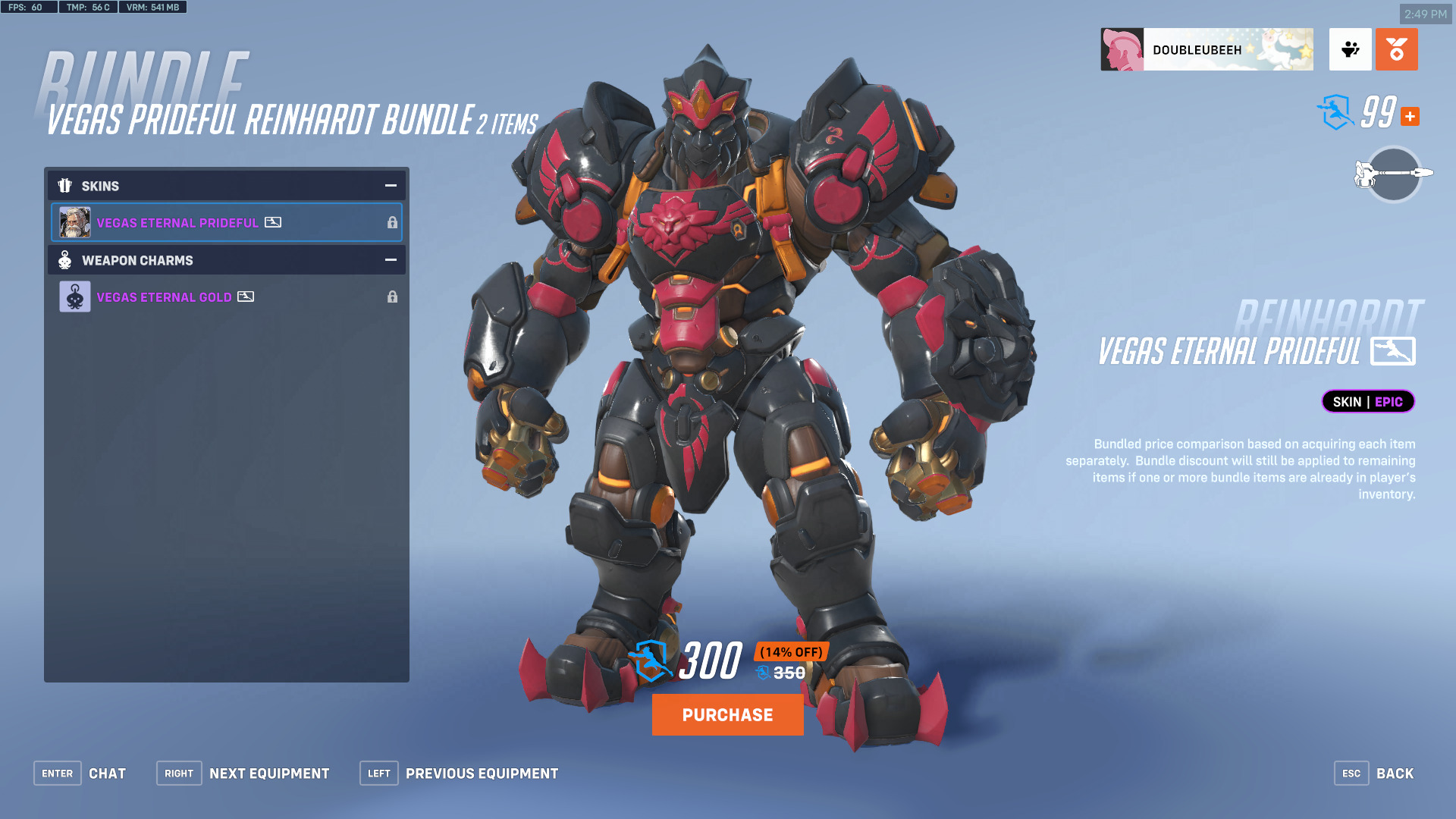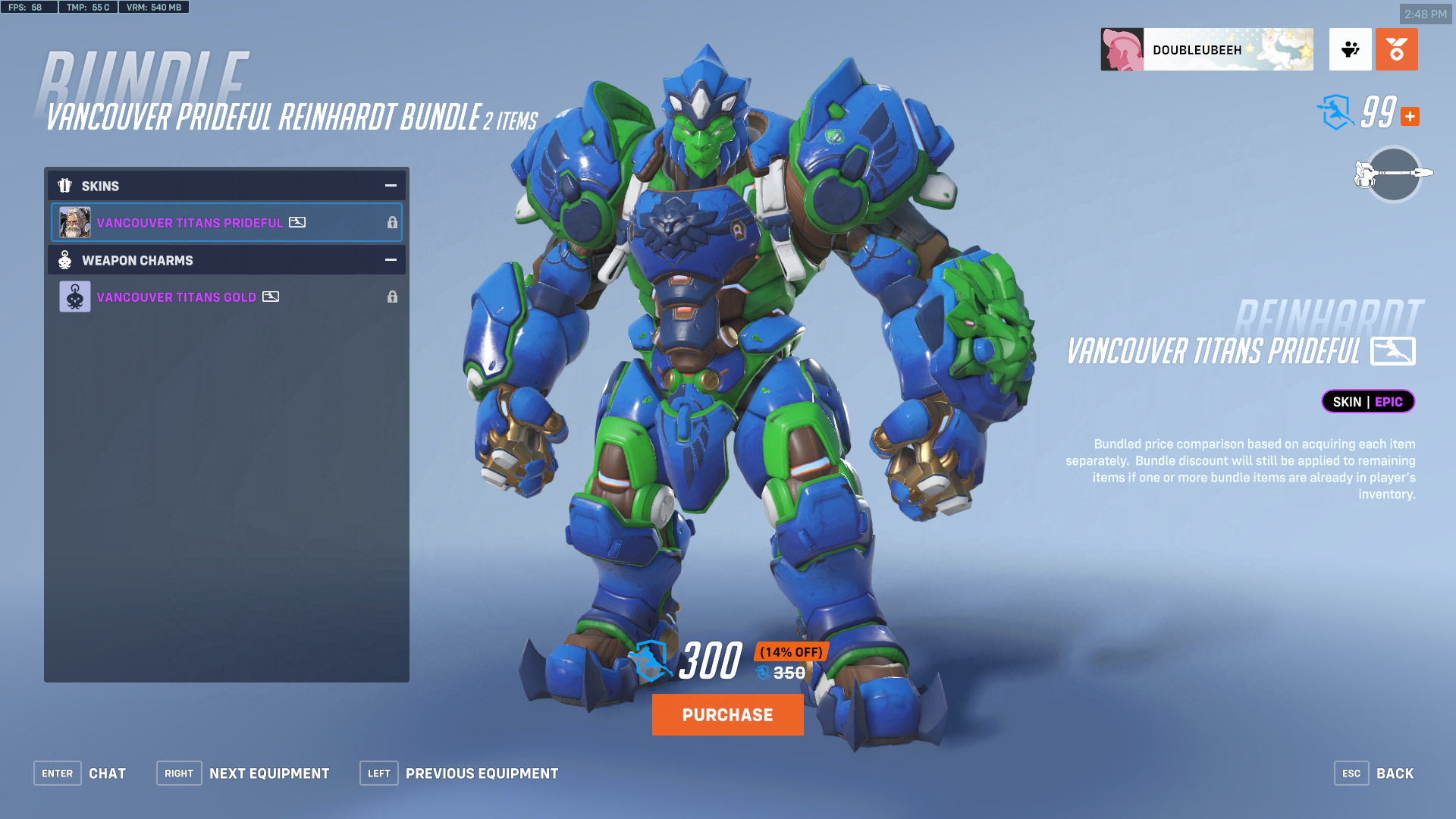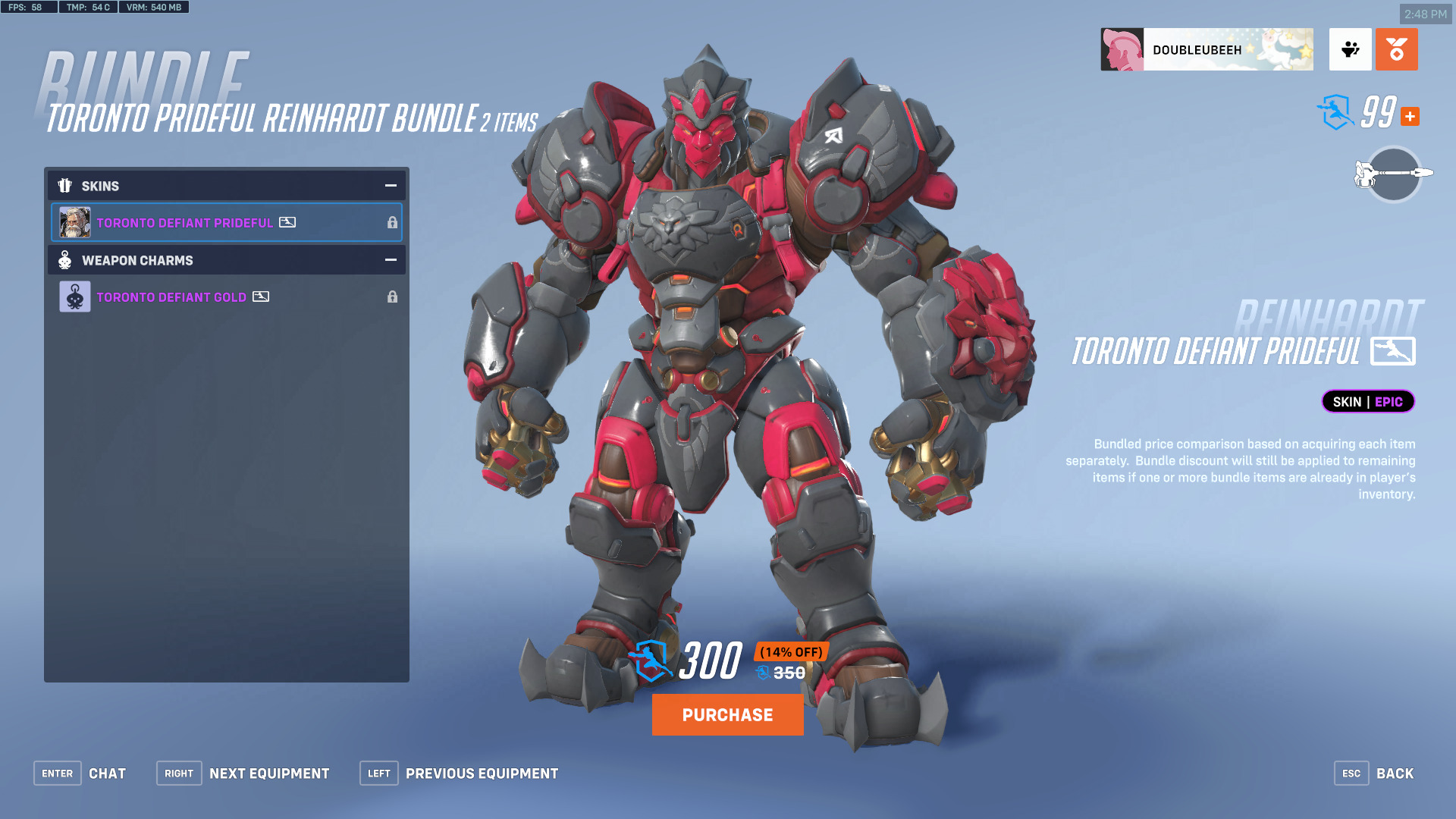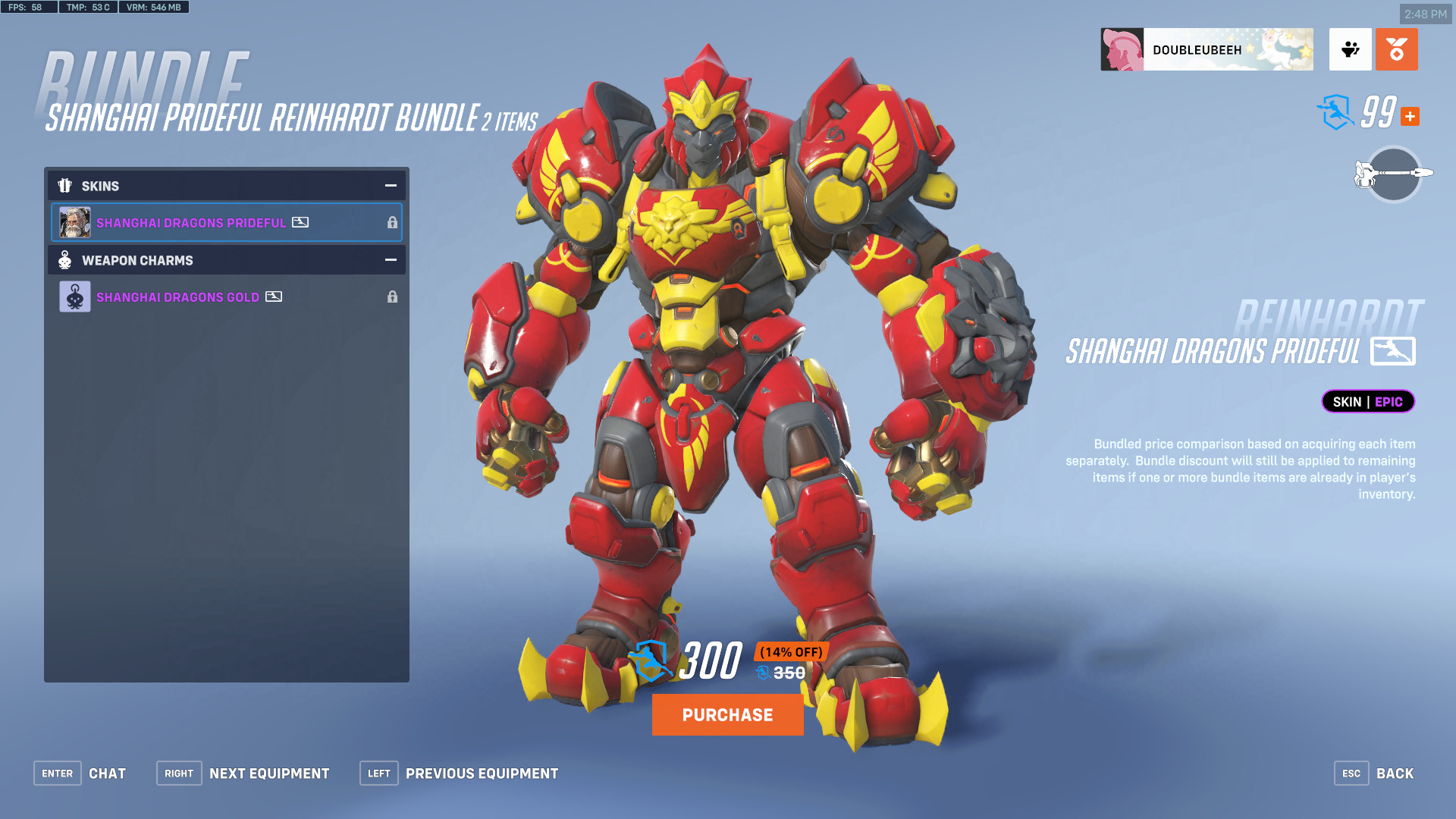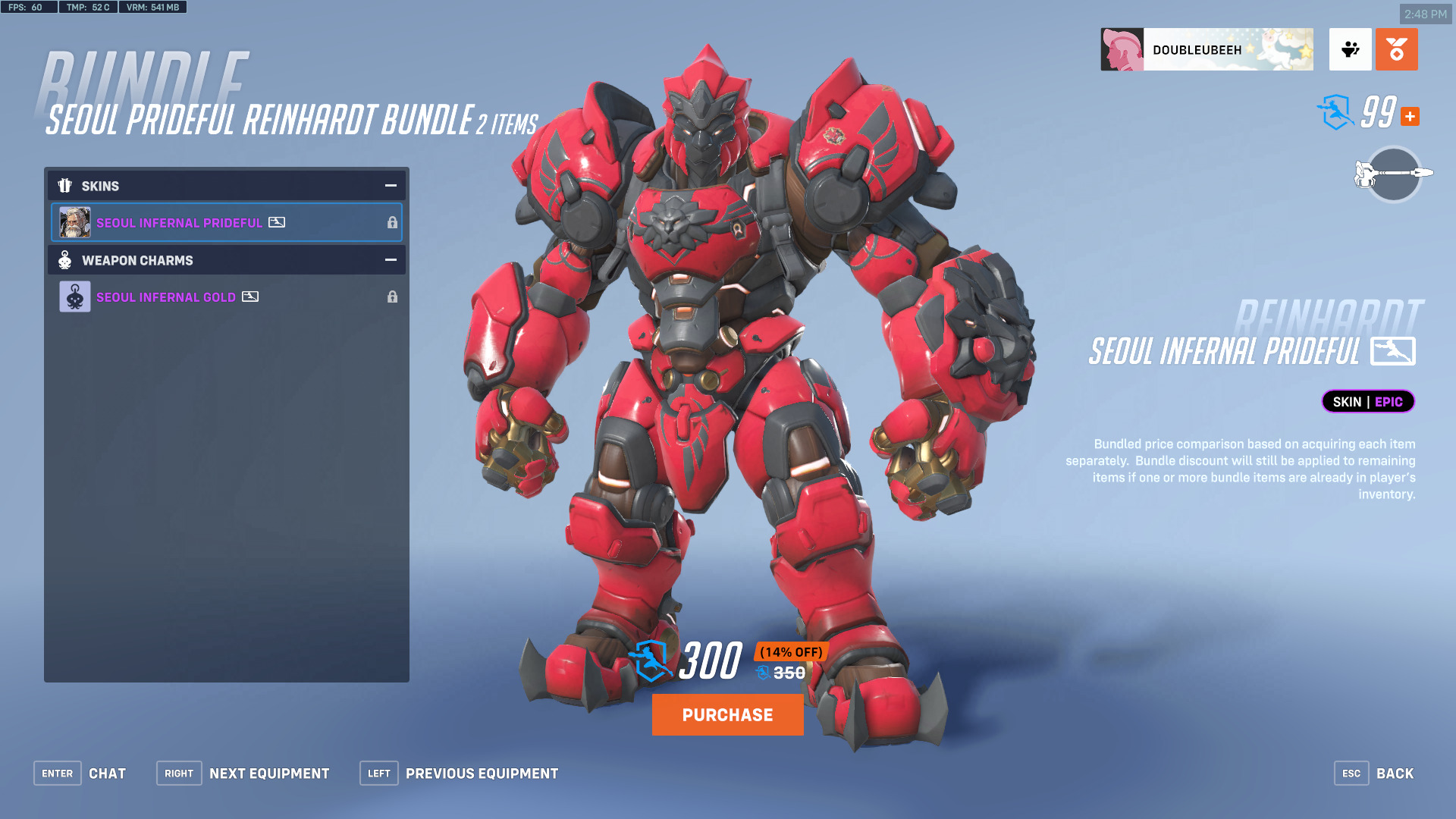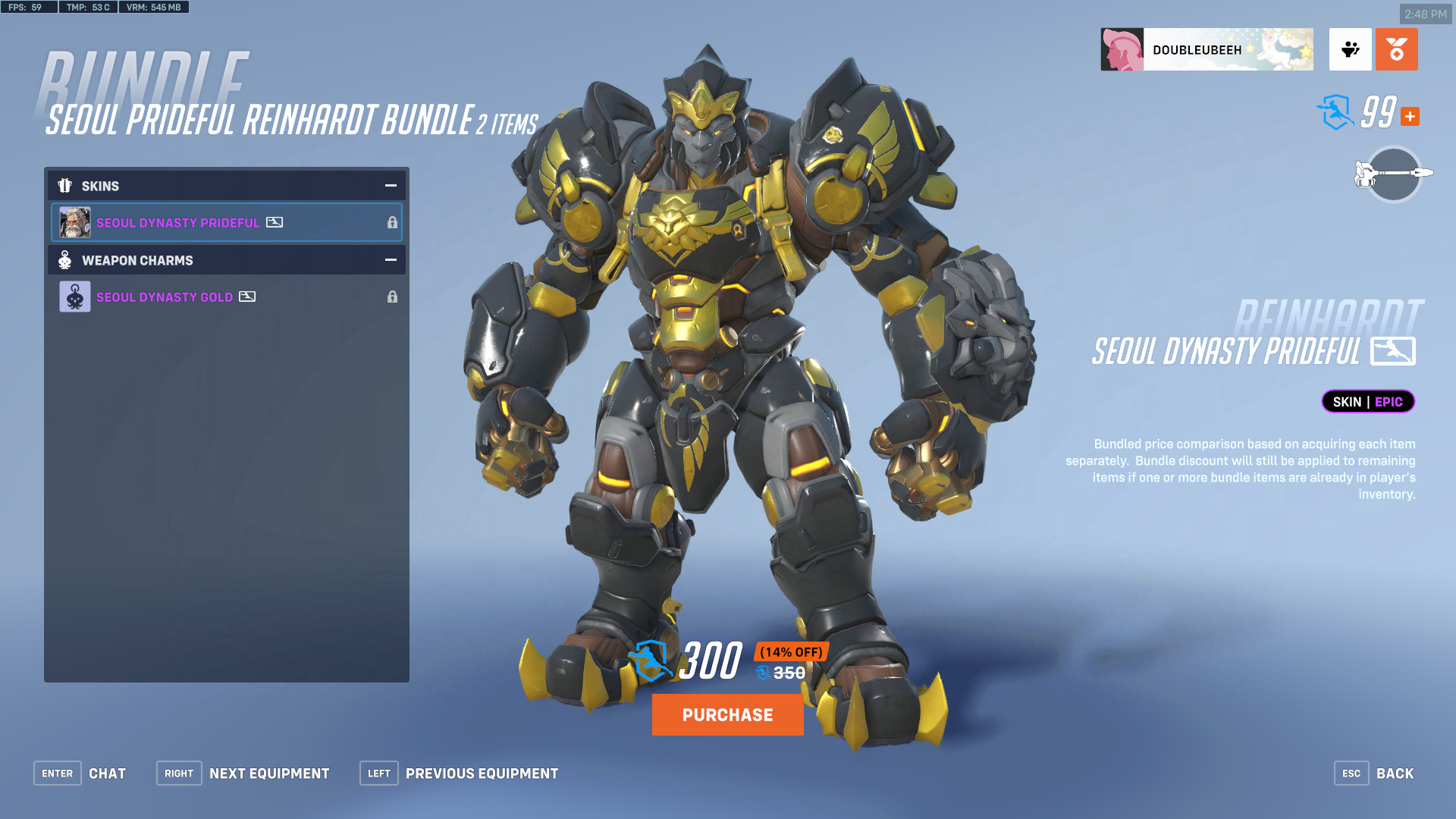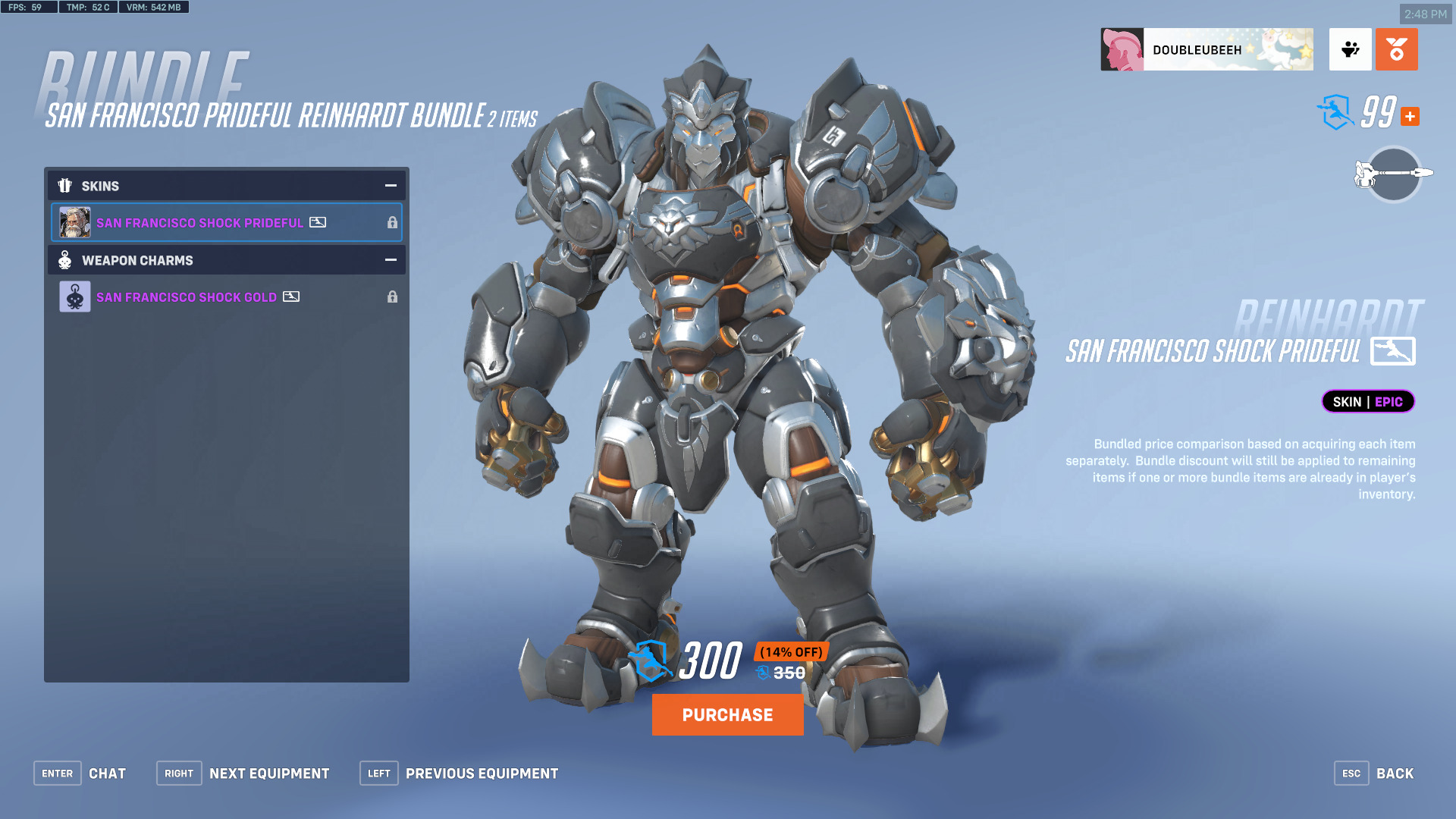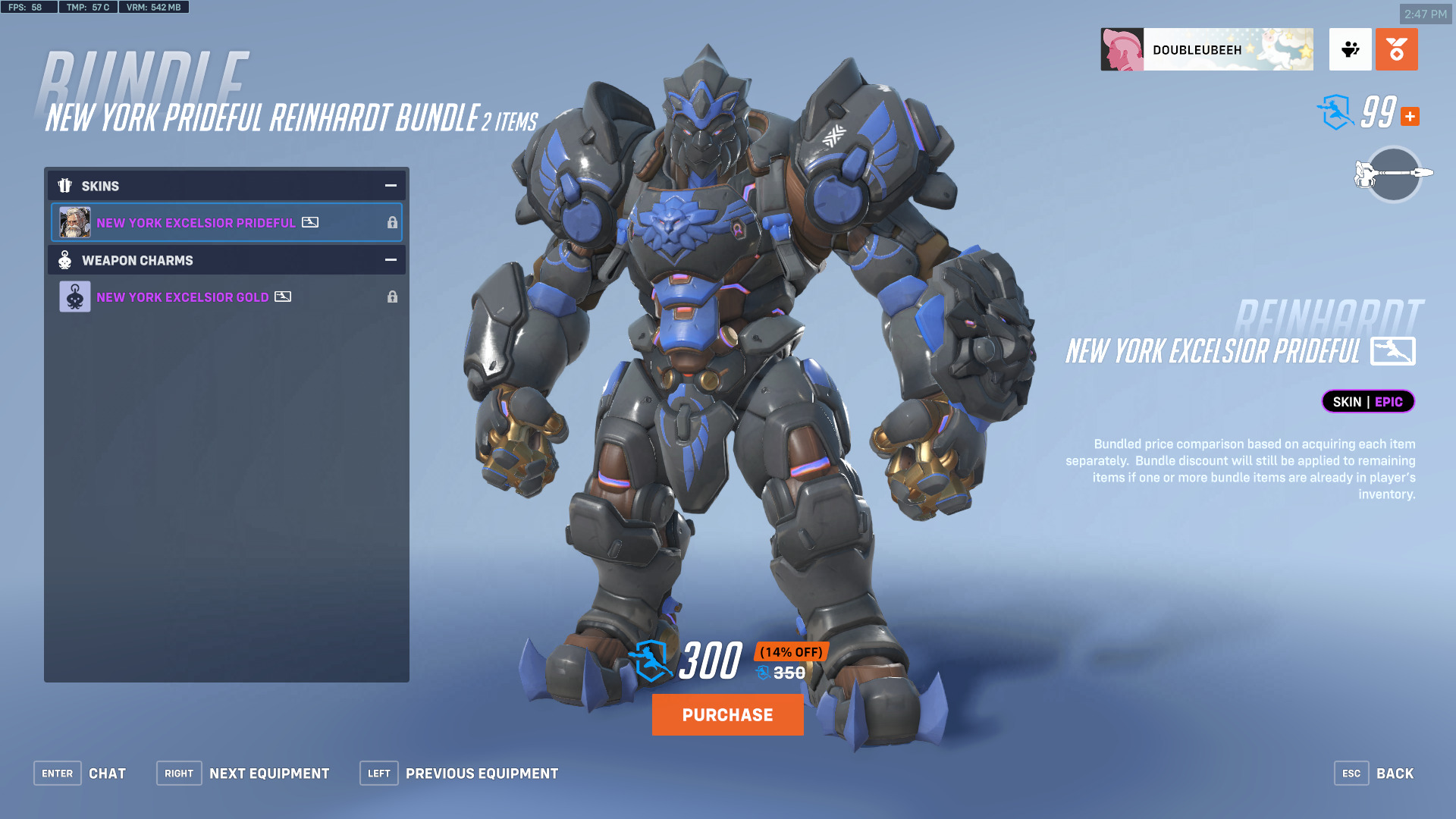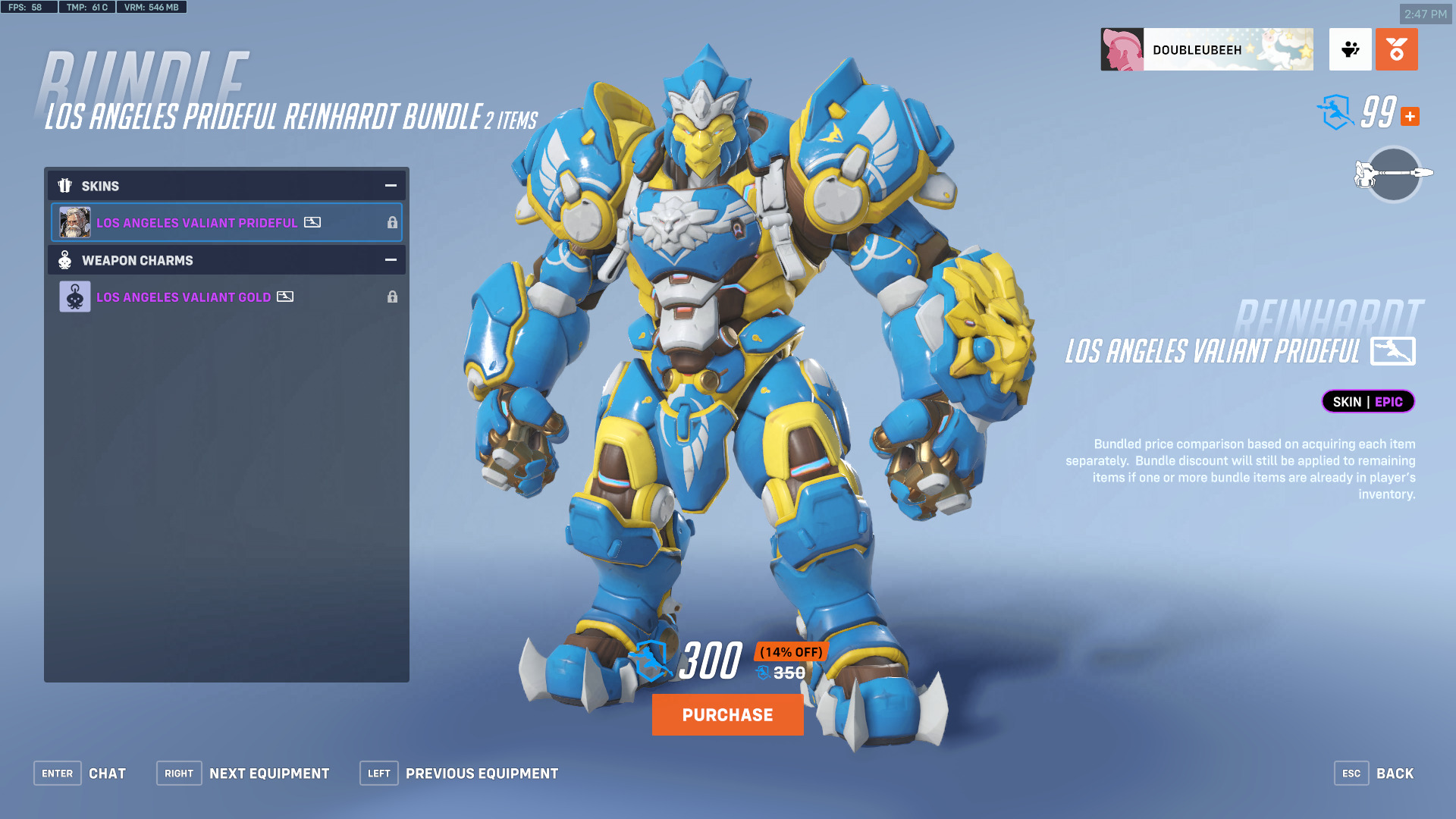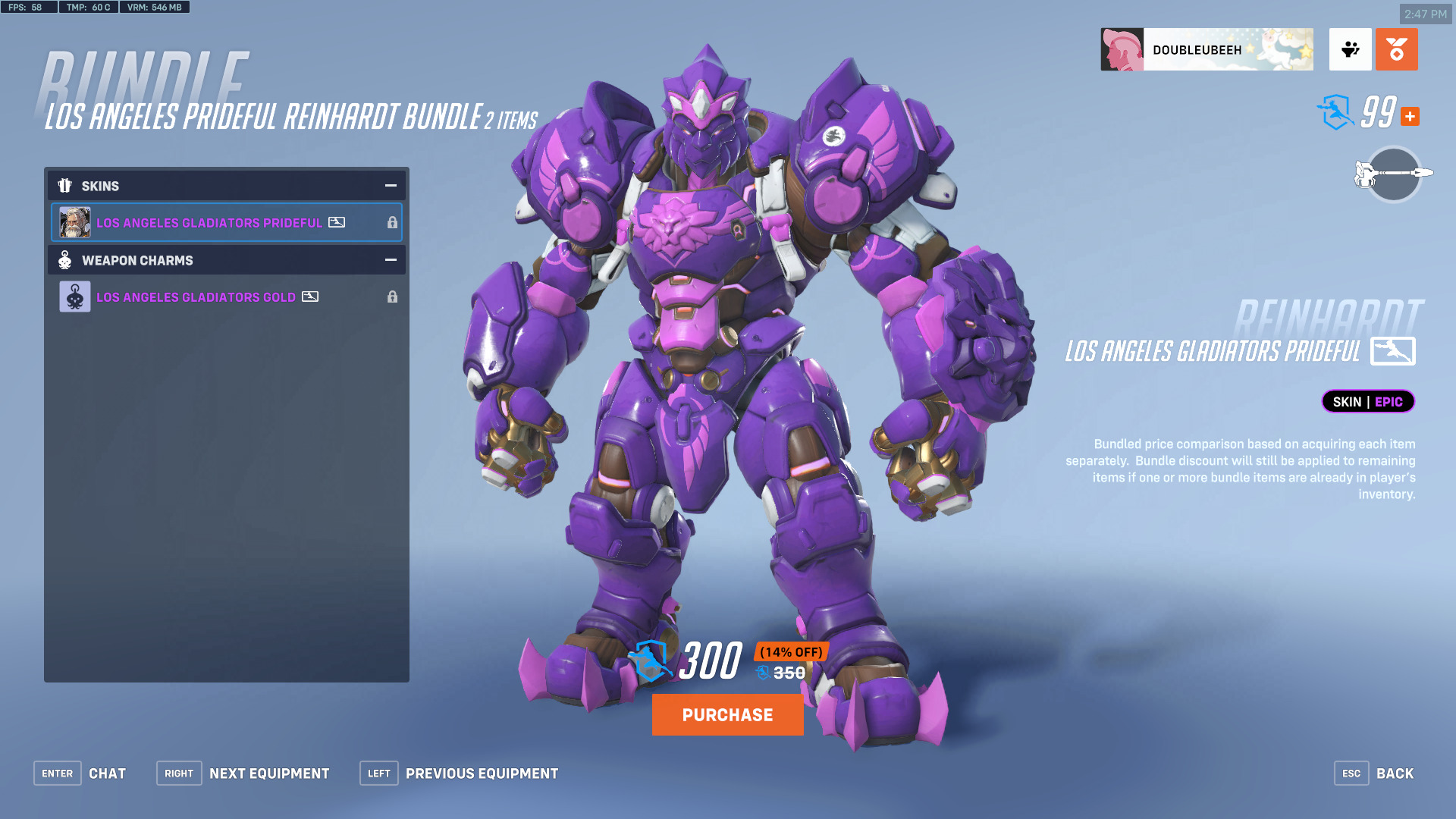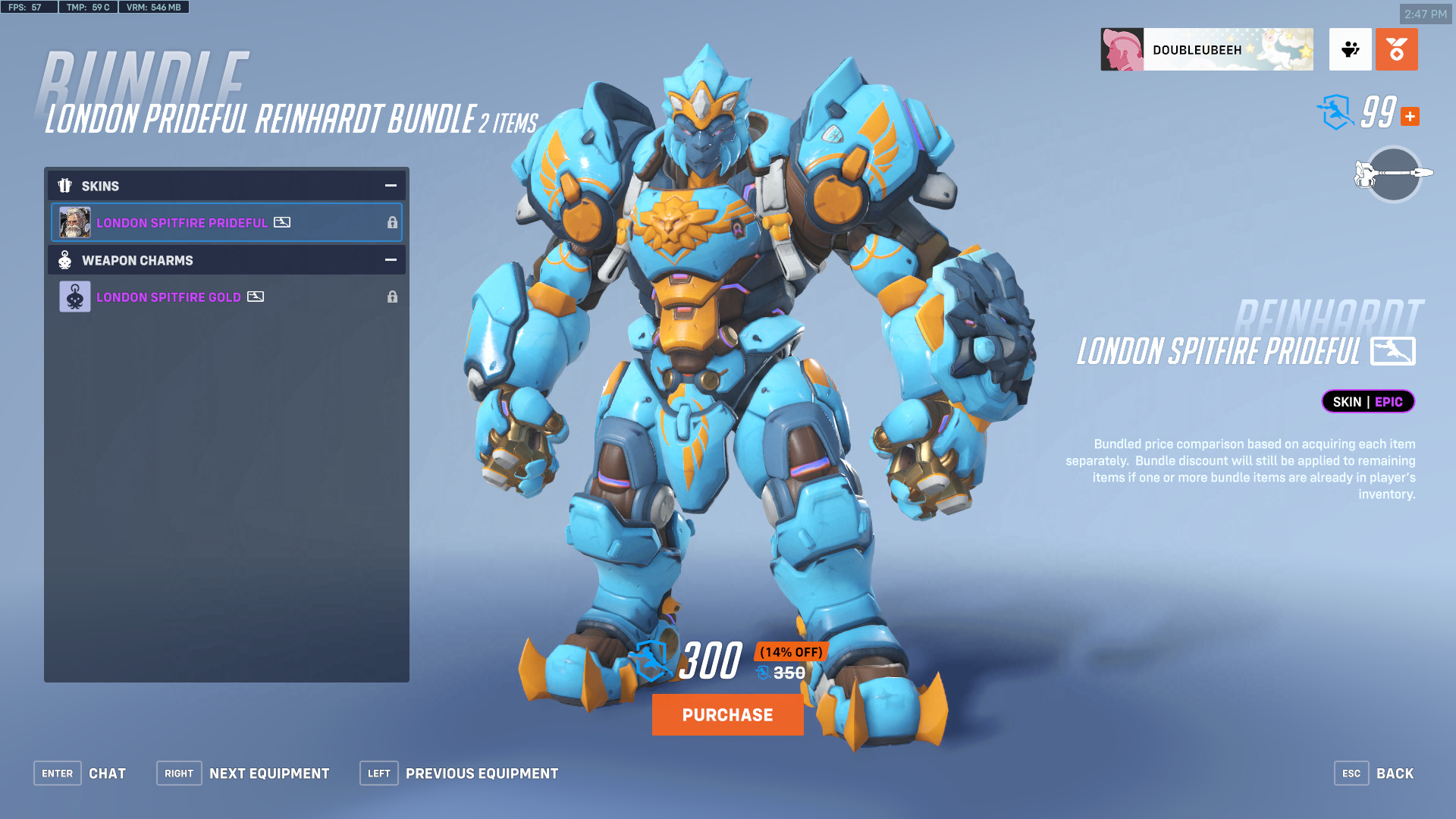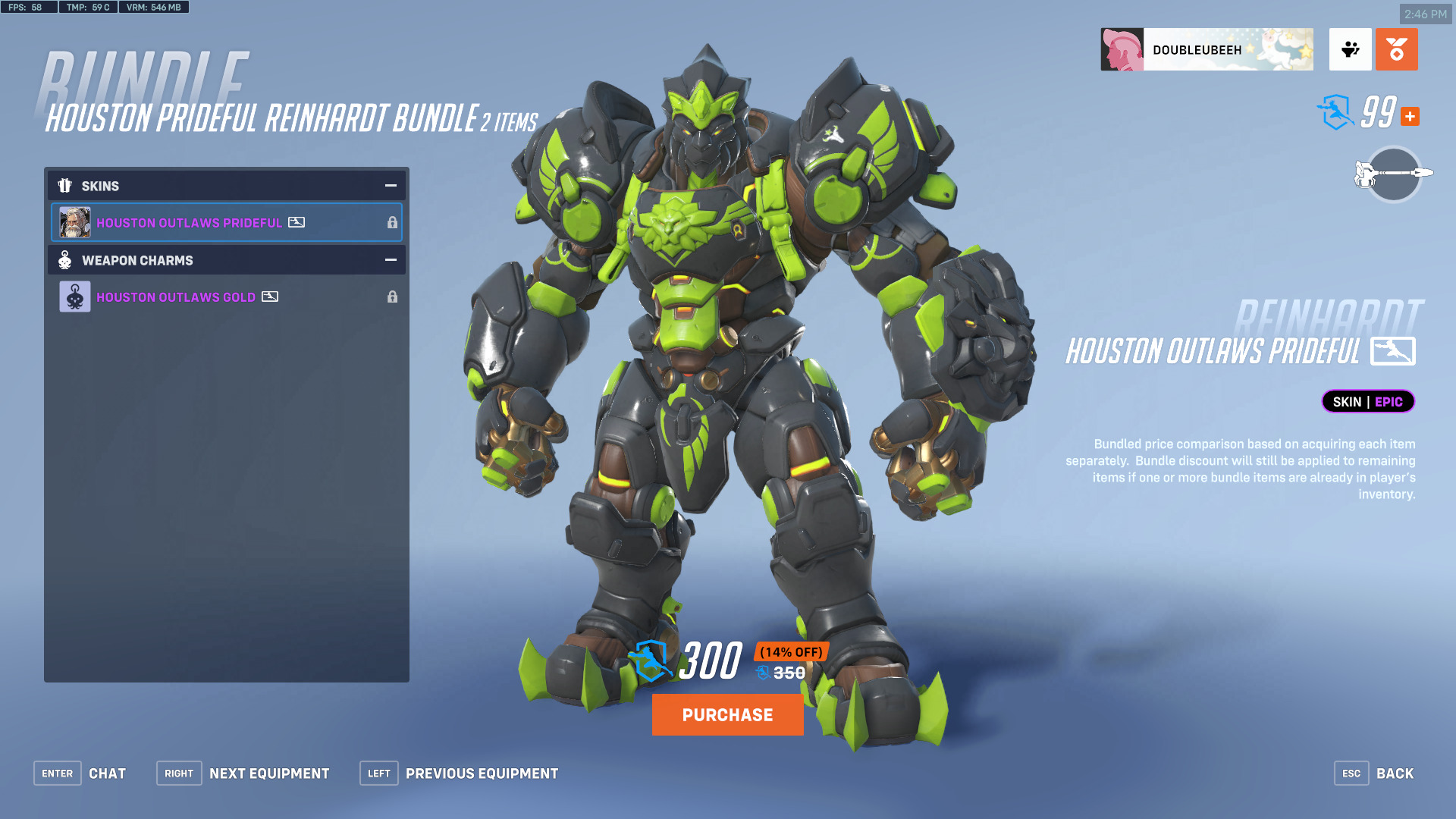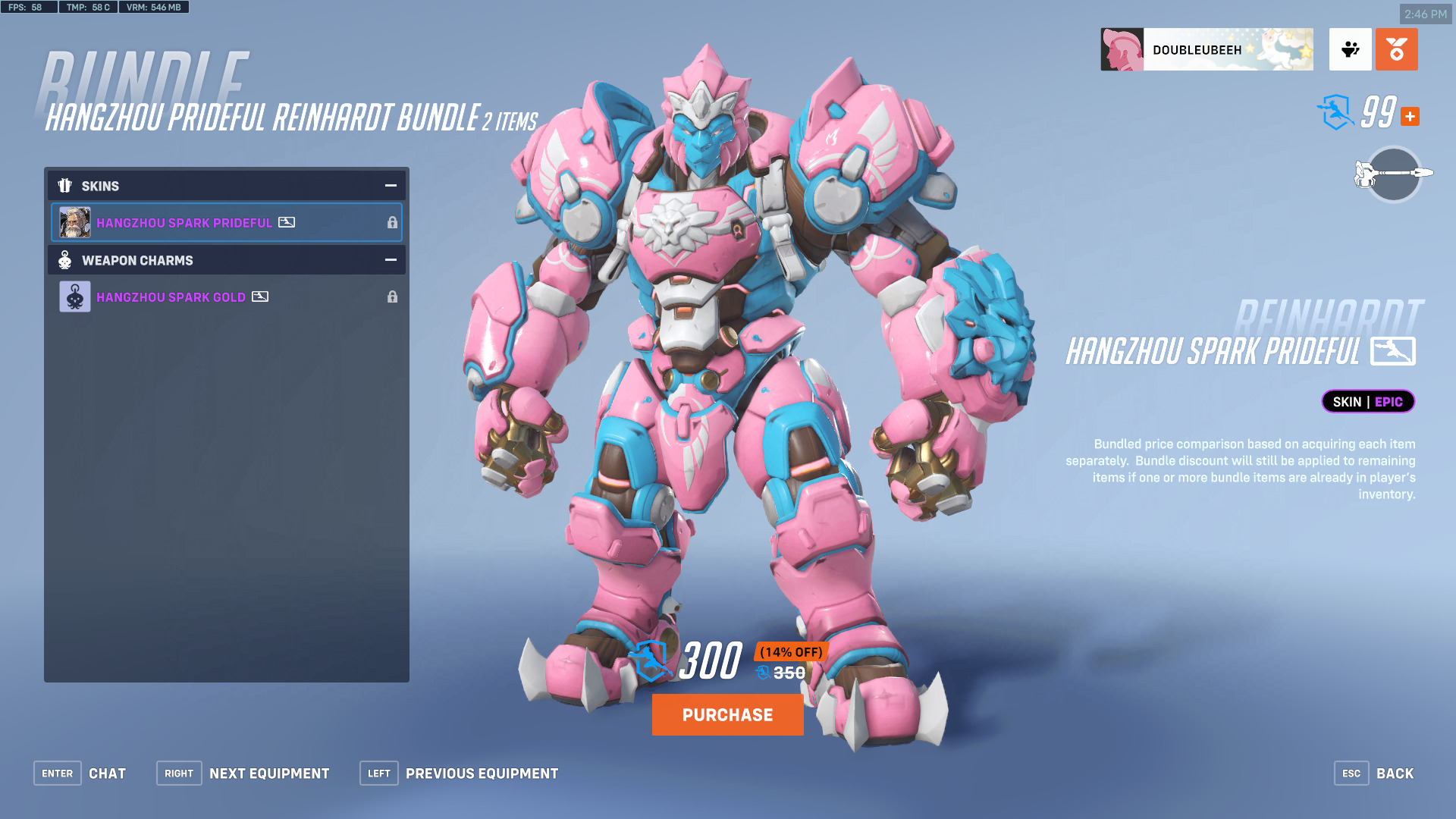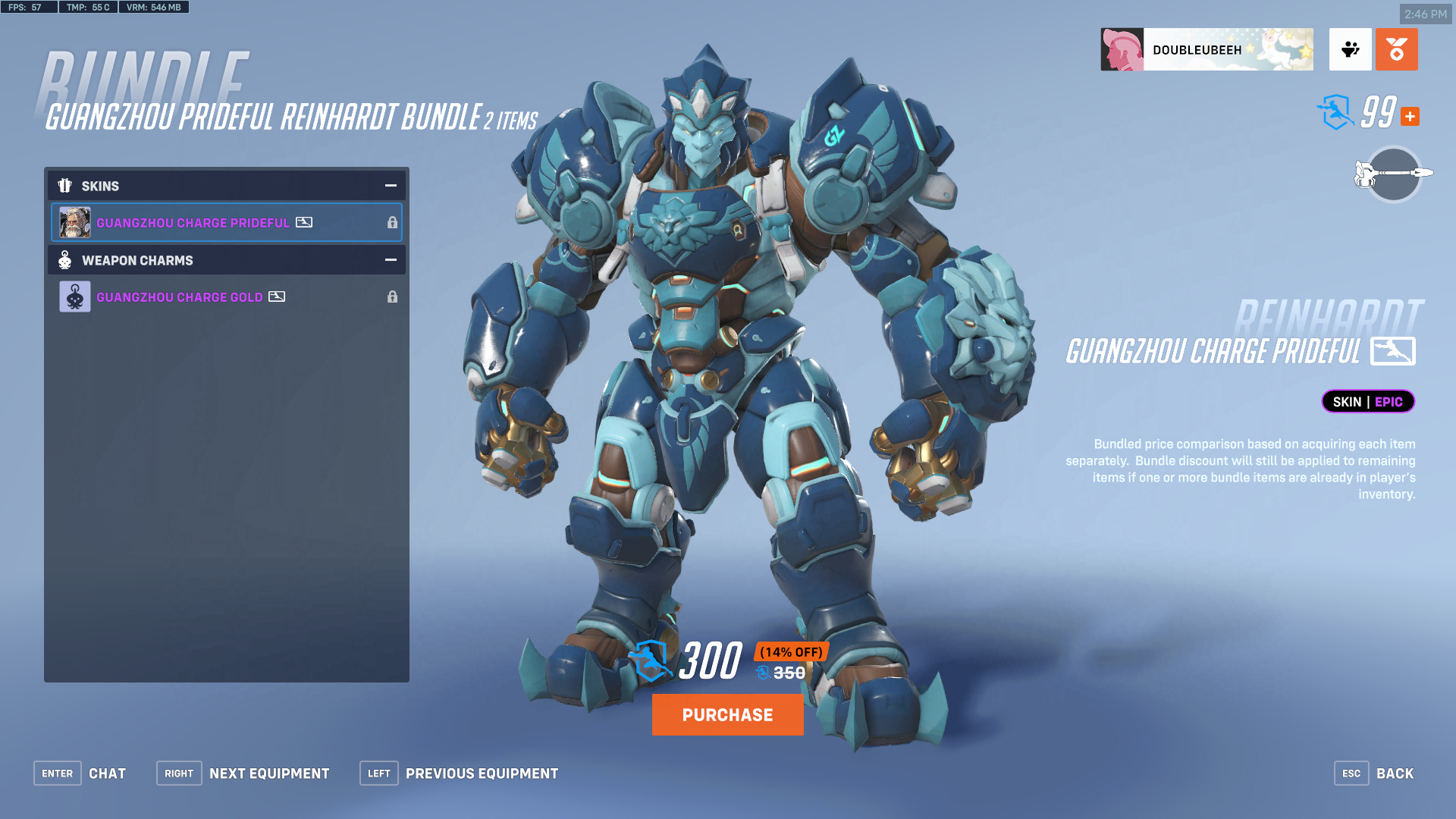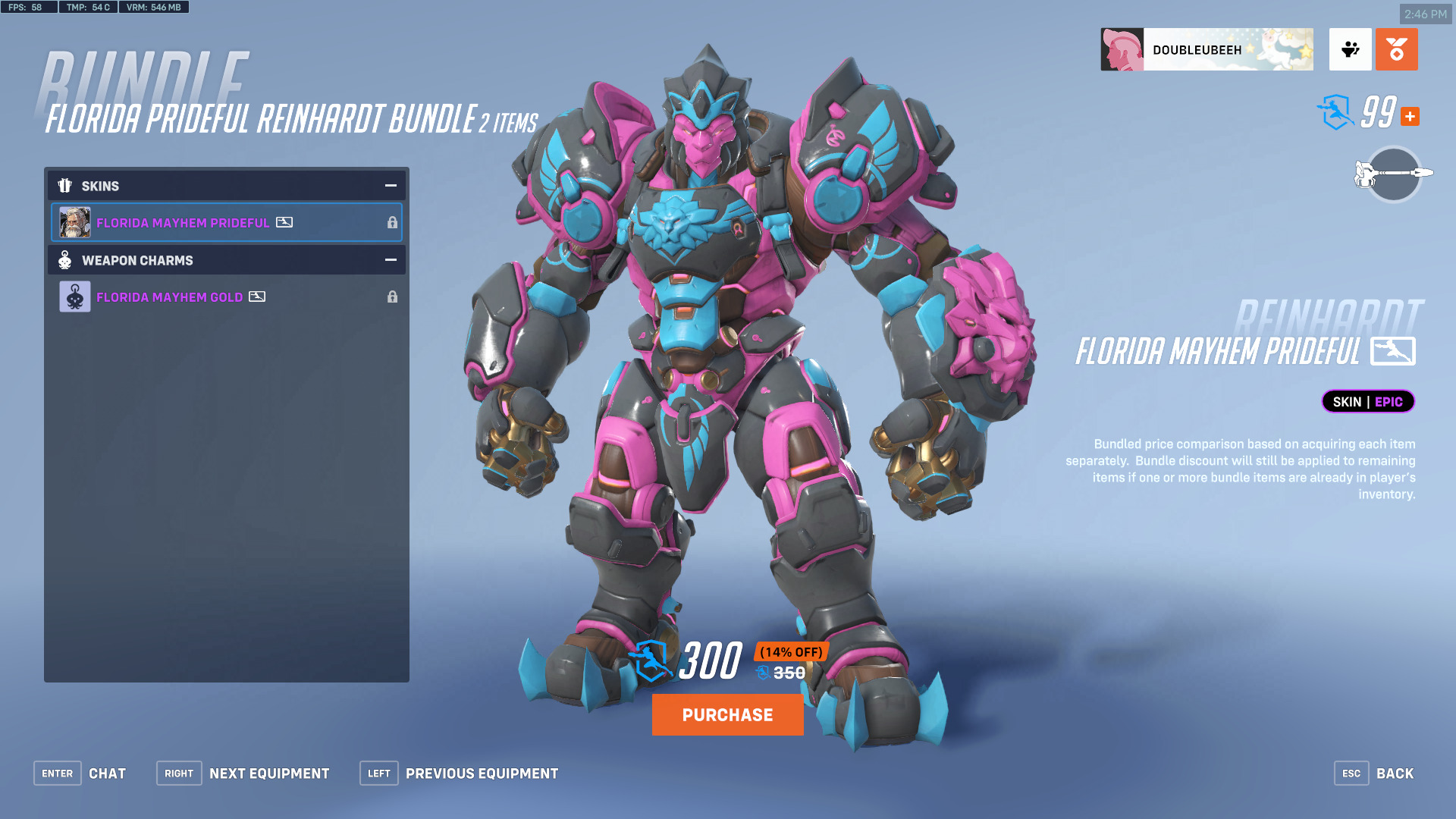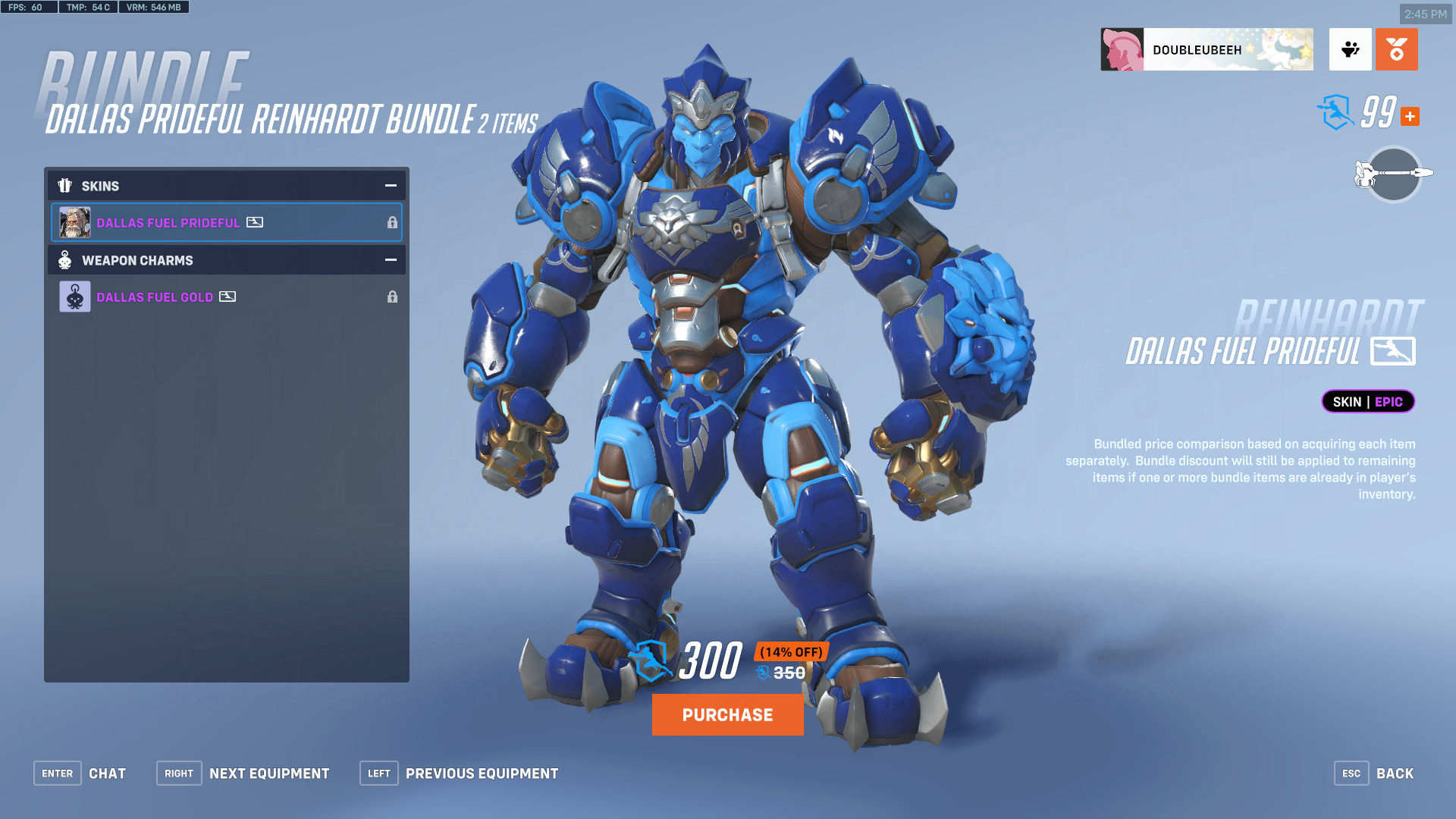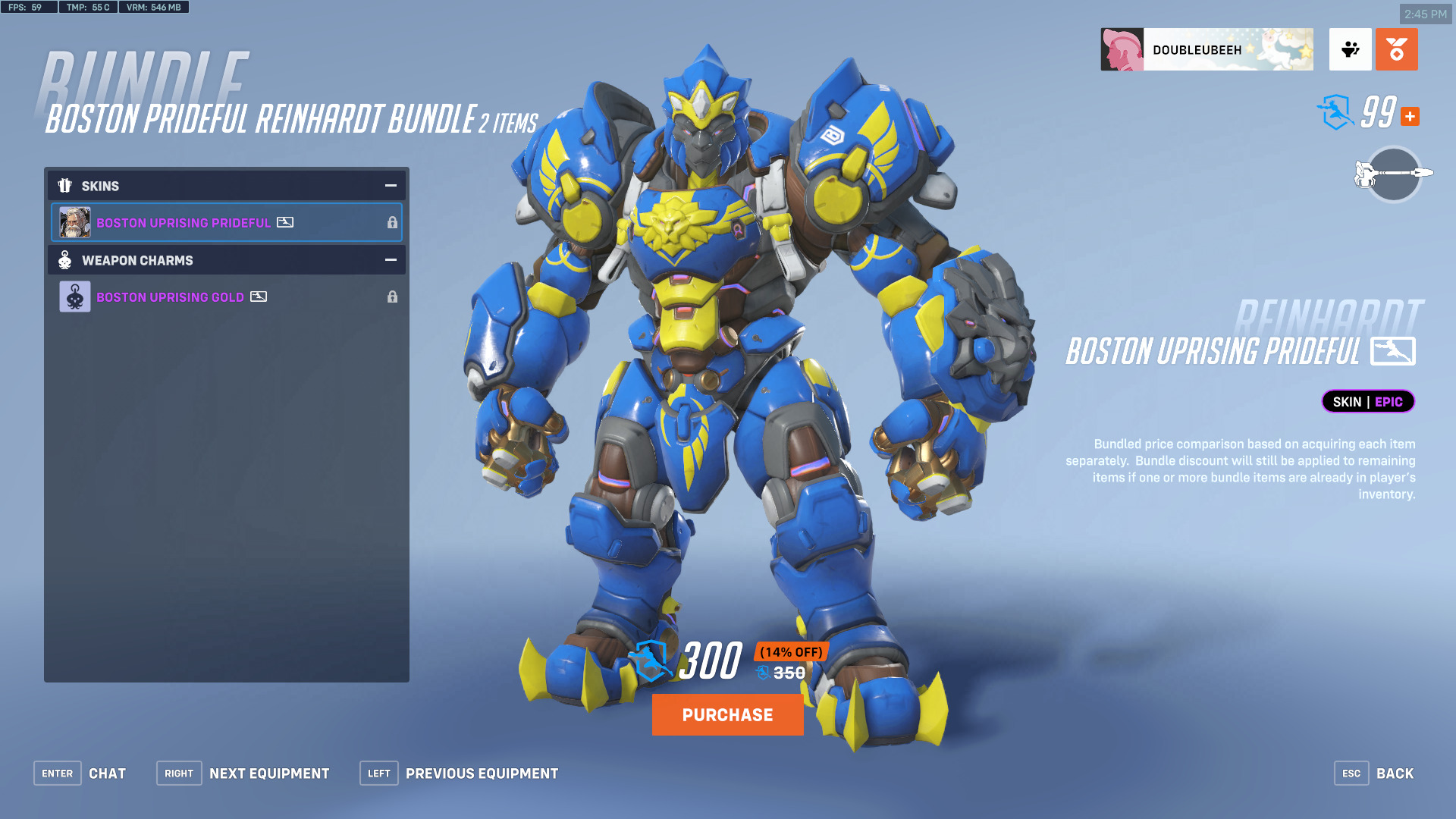 What say you? What Prideful Reinhardt skin is worth your cold, hard cash? Personally, I will ever be loyal to my Houston Outlaws and Hangzhou Spark. However, there's some real underdog winners in here, including the LA Gladiators skin doing its best Grimace impersonation. However, all of these look fantastic and potentially worthy of any Overwatch League fan looking to sport their team in-game.
Get these skins while you can, as they're sure to go away sooner rather than later. And, um... Not because the league is in danger, but because they're limited time.
Stay tuned to esports.gg for esports news and OWL information.