Players can test out Mauga for free ahead of his official release date as well.
Mauga is the new Overwatch 2 tank hero, according to a leak. This leak arrived ahead of BlizzCon's 2023 start time. Read on for what to expect in terms of Mauga's lore, gameplay, abilities, and more.
Overwatch 2 Mauga leaks
According to a post by Nintendo News, Mauga is the new Overwatch 2 tank hero. He's arriving in Season 8 of the game, but he's also playable during a trial weekend. This trial runs from Nov. 3 through Nov. 5.
Prior to this leak, players theorized Mauga's eventual arrival to the game. The character was featured in Baptiste's backstory and hinted at in the Samoa map.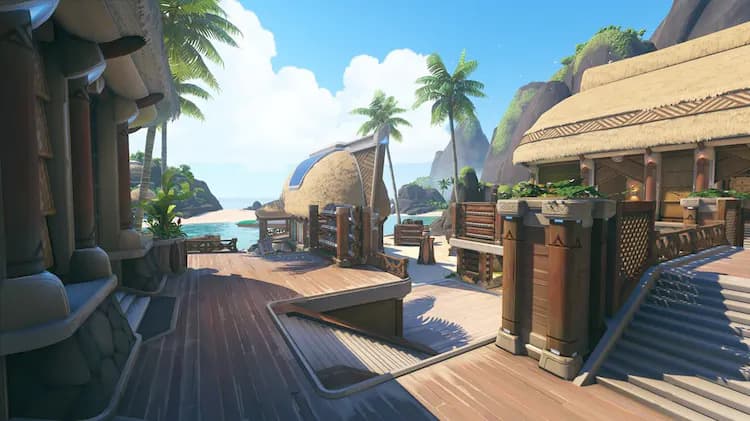 Samoa map screenshot (Image via Blizzard Entertainment)
Overwatch 2 new tank hero leaks
According to the leak, Mauga excels at close-quarter combat and wields two Chaingun weapons that can be fired at the same time or individually. His Incendiary Chaingun, named "Gunny," can ignite and burn enemies. Then, his Volatile Chaingun named "Cha-Cha" can deal a critical hit. Mauga has the Berserker passive as well, which gives him some temporary health if he deals critical damage.
Additionally, while Overrun is a charging ability that isn't affected by crowd control, Cardiac Overdrive reduces incoming damage. As for his ultimate, it's Cage Fight. Be sure to check out our guide for the full details on Mauga's abilities.
Incendiary Chaingun
Volatile Chaingun
Berserker Passive
Overrun
Cardiac Overdrive
Cage Fight Ultimate
Mauga and Baptiste (Image via Blizzard Entertainment)
How to unlock Mauga in Overwatch 2
Players can test out the new tank hero for themselves, according to the leak. This limited-time trial takes place from Nov. 3 through Nov. 5. Then, when Overwatch 2 Season 8 arrives on Dec. 5, players will be able to select him in every game mode. However, the only exception will be Competitive Play.
Players will either need the Season 8 Premium Battle Pass to unlock Mauga right away or reach tier 45 in the free Battle Pass to obtain him.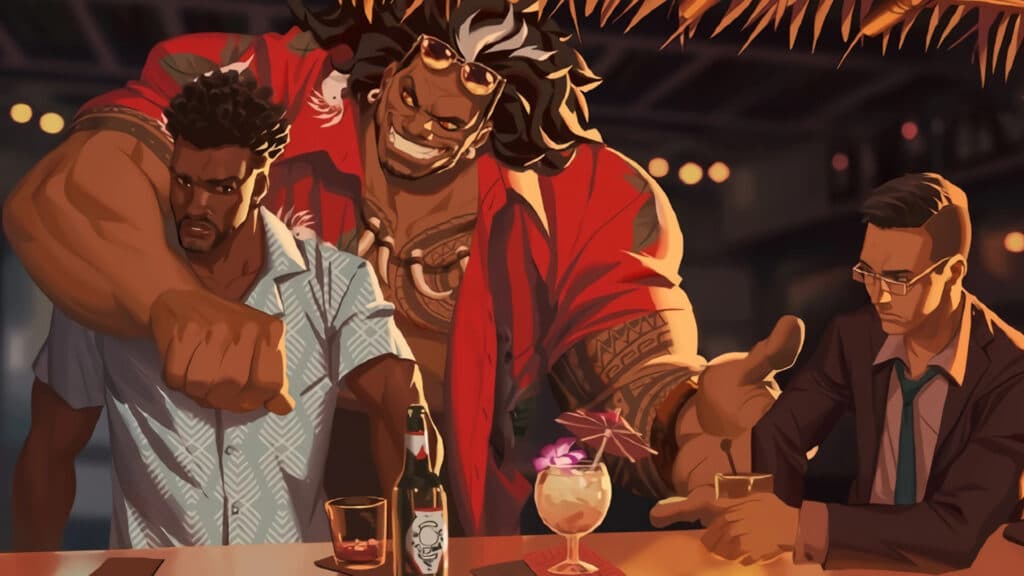 Overwatch 2 Mauga and Baptiste (Image via Blizzard Entertainment)