Overwatch 2 confirms Sombra rework is on the way
Sombra is getting a big rework and that may include eliminating one of her existing abilities in exchange for a new one.
Sombra mains should expect a big rework to the hacking hero in an upcoming patch.
Sombra has continued to be a very buzzed-about hero from Overwatch to Overwatch 2, whether it was due to her game-breaking hacking abilities early on or her underwhelming nerf that had her struggling to fit into the new aggressive one-tank meta.
It has clearly been difficult to balance Sombra due to her unique abilities, which include hacking enemies, insane movement thanks to her Translocator, and her invisible and fast running. A
recent nerf
left Overwatch players quite frustrated, unable to understand what developers had in mind for the controversial DPS.
Now, lead hero designer Alec Dawson has revealed that further changes are coming.
Sombra rework details we know so far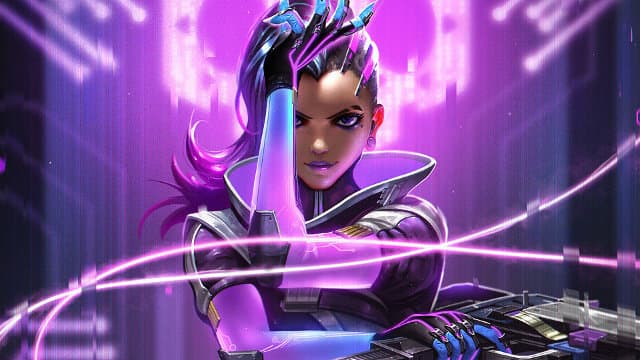 Dawson was recently interviewed by BroYouWack on
Twitch
, revealing some interesting insight into upcoming changes to Sombra's kit.
First, let's just let Sombra mains off the hook — she isn't getting nerfed. Instead, Dawson said the team wants to make her "fun" to play while not making her "unfun" to play against. This largely revolves around her Translocator and stealth.
Okay, Sombra mains... One of those abilities may "need to go." But don't panic!
Said Dawson: "We still want Sombra players to enjoy her. Maybe there's something new for her when she comes out. There's a new toy in terms of an ability or something in her kit that's very different."
Unfortunately, Dawson didn't say much more. It's not clear what the new ability will be and which existing ability will be eliminated. It's also unclear exactly when this rework will come out, although gamers are assuming it's sometime in Season 4, which isn't until April.
For now, Overwatch players will have to figure out how to fit Sombra into the new meta. Hopefully she will feel more useful and balanced in the future.
Olivia Richman
Olivia Richman is a seasoned esports writer and editor who enjoys creating unique content about Smash, Apex Legends, Halo, Rainbow Six Extraction, Call of Duty, and basically every other game! Olivia enjoys the Pokemon TCG, Kirby, and being a persuasive thief in Fallout and Outer Worlds.