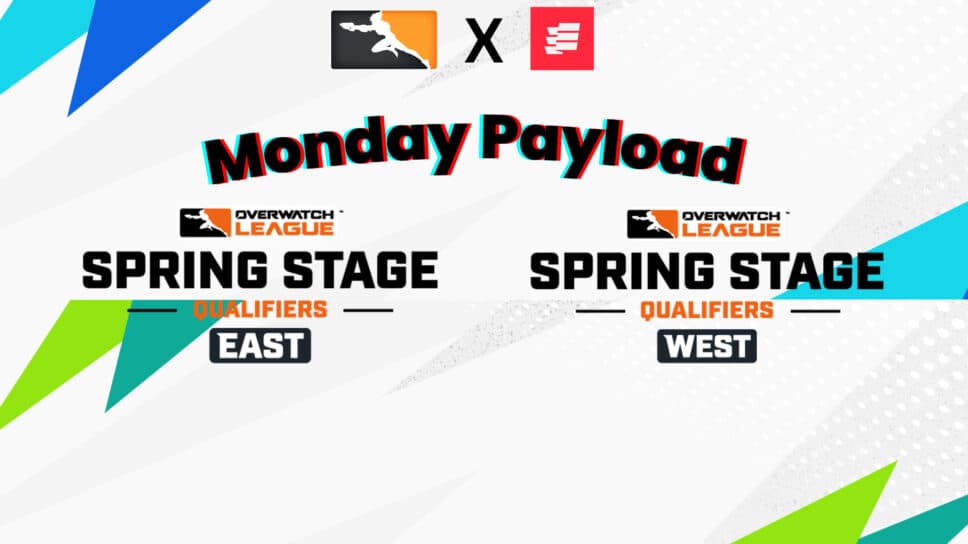 Monday Payload: What we learned from OWL Spring Stage week one
Week one is done and here's what you need to know about the Overwatch League Spring Stage.
The first official week of Overwatch League regular season play for 2023 is in the books. A long weekend of games from both the West and East Divisions has already given us a glimpse of how the teams will shake out. Were there any major surprises? Did any team play Roadhog? How was the San Francisco Shock's ping? The OWL Spring Stage week one festivities have the answers to our burning questions.
So let's get that payload moving and find out the four things worth knowing from week one.
OWL Spring Stage Week One: 3-0verwatch
We know for sure that regular season Overwatch League play is back thanks in part to two numbers: 3-0. Yes, that's right, with the return of league play also comes that most one-sided of affairs where one team doesn't even take a map. In fact, there was an eight-game streak over the weekend of matches being won by that magical margin.
The takeaway? Preseason is over and the good teams are done playing around. The Pro-Am West event saw a lot of trial, error, and experimentation. But that's all in the past and now it's time for the good teams to show why they are more than just paper tigers. Specifically, it was important for Houston and Atlanta to come out swinging and showcase their amazing rosters.
It doesn't always make for the most exciting play for spectators. But in one regard, the OWL Spring Stage week one games did showcase some interesting Hero diversity.
Everyone gets a turn (except Roadhog)
I will never stop using this sad image of Roadhog.
GOATS folks will disagree, but the Hero meta as it currently stands is one of the best and most diverse we've ever seen in OWL. Not since the Hero ban days have we seen so many different looks and compositions in the field, all serving a purpose.
Junker Queen as a Monkey counter? Dueling Reinhardts? Zarya being picked for the first time since 2022? Everything was on the table. In regards to the tank role, every Hero except Roadhog and Orisa saw some kind of play at some point or another.
Why Orisa? If we've being honest, she's just become too much of a liability in a world where Sombra is on top of the DPS meta. Horse girls of the world, unite in sadness.
Honestly, it was an exciting weekend of play.... in the West Division. However, the East games left something to be desired.
East is least
Against my best judgment, I stayed up for the start of the OWL Spring Stage week one East Division games. Being on the east coast in the United States, that meant staying up way too late and wrecking my sleep. But, hey: I love Overwatch. Sadly, I didn't make it that far, thanks in part to the awkward LAN stream presentation from the Korean side of things.
Constant pauses, weird breaks, and casters Jaws and Custa doing their best to stall for time took up almost the first 45 minutes of the stream. The games didn't do much to redeem the stream. Speaking of the 3-0 curse, two of the three games played ended in routes. Most shocking of all was the seemingly all-star-tier roster of the Shanghai Dragons getting punked out by a Hangzhou Spark team that will probably dominate the East Division.
I think that next time, I'll just wait for the VOD the next day.
Time to trim the fat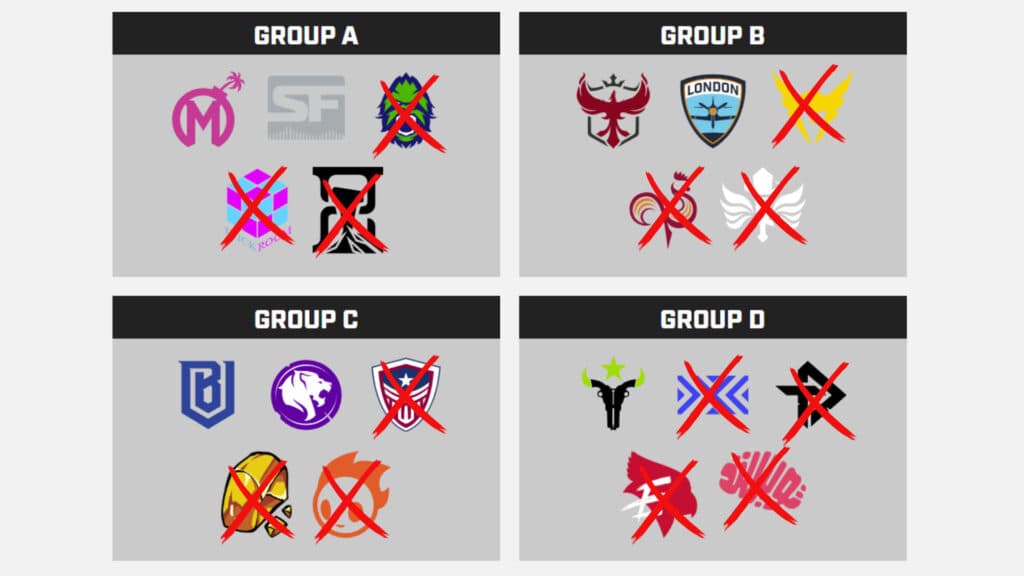 This last takeaway is more philosophical in nature, but it may be time to think about the long-term health of Overwatch League. God only knows how many more seasons are in store for the little esport that could, with the Microsoft/Activision non-merger looming large and constant. If OWL is to survive, it may need to make cuts and adjustments, one of which should be a potential thinning of the herd.
There's just too many OWL teams at the moment and not enough talent to go around.
I certainly don't want this to sound like a call for the removal of bad teams. After all, I grew up a Cleveland Browns fan. If losers got pulled from the schedule, then they wouldn't exist. However, the likes of the NYXL, Los Angeles Valiant, and Vegas Eternal are nothing more than elevated Contenders teams at this point. For the overall health of the league, it may be best to reduce the number of teams and do away with this city-based team nonsense.
Stay tuned to esports.gg for esports news and OWL Spring Stage coverage.