The haunting season is upon us, and so is an Overwatch Season 7 teaser that reveals some Diablo flair and a Moira Lilith skin to boot.
We're sure to get more details later this week, but all signs seem to hint at yet another Junkenstein revamp. This may also be a way to remind Blizzard fans that Diablo IV still exists, killing two ghostly birds with one haunted stone.
Let's dig through this short clip and see what we can see.
Overwatch Season 7: Mommy Moira Lilith arrives
We see some familiar blood petals throughout this short Overwatch Season 7 reveal. If you aren't familiar with the story of Diablo 4 then just know that those petals are the calling card of one Lilith--Daughter of Mephisto, mother to humanity, and the big bad of the main campaign. The trailer certainly seems to suggest past simply a Moira Lilith skin that the realm of Diablo has arrived at Blizzard World.
However, we do get a few quick glances at things to come in this video. This includes a curious-looking Wrecking Ball skin, a spooky revamp of Blizzard World's famous checkpoints, and zombie omnics flooding the hallowed halls of our favorite fake theme park.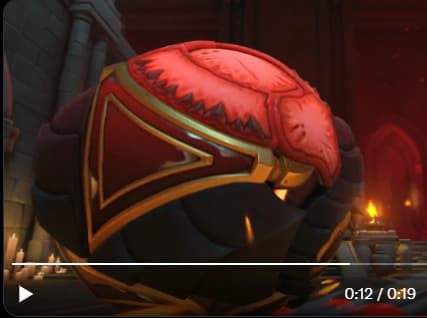 Hmm. Those sure do look like some familiar horns on Wrecking Ball's mech, eh? We suppose we'll just have to wait and see, as next week's release of Overwatch Season 7 is coming on Oct. 10. Along with that we can expect the Moira Lilith skin to feature heavily in this Diablo-themed season.
Stay tuned to esports.gg for esports news and Overwatch information.