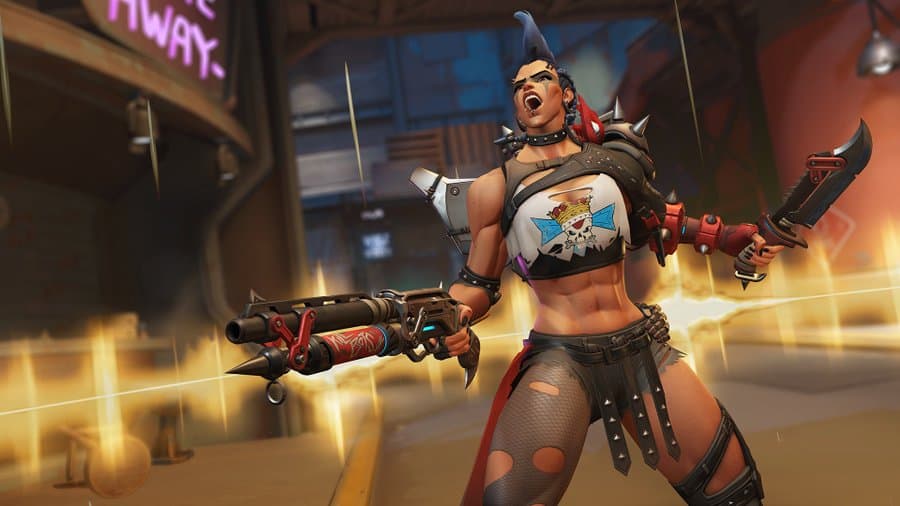 All about the Junker Queen, the ruler of the Wasteland
Junker Queen is the ruler of the Wasteland. Here is everything you need to know about Junker Queen in Overwatch 2.
Junker Queen is the newest tank on the Overwatch 2 roster, ruler of Junkertown and not afraid to get in enemies' faces. Her dynamic design and powerful kit has made her quite popular within the Overwatch community. Here's everything you need to know about Junker Queen.
Junker Queen lore in Overwatch 2
Junker Queen is not technically a new character. You heard her voice if you ever played on the Junkertown map. In fact, people started wanting to know more about the character behind the voice and speculated she may become a hero on the roster someday.
When Junker Queen was officially announced, the "Wastelander" animated short gave more insight into Junker Queen beyond the bravado. While she thrives off the chaos of the Wasteland she rules over, Junker Queen is haunted by the past when her family was exiled from Junkertown while she was just a child.
Junker Queen abilities
Junker Queen wields a pump-action shotgun known as the Scattergun. This primary weapon is more effective at close range thanks to its small spread. Her secondary fire is Jagged Blade, a throwable knife that can be recalled, pulling enemies in. Enemies that are impaled will be damaged over time.
Junker Queen also has a huge axe called Carnage. This ability lets her swings the axe, dealing damage to anyone in front of her. This damage activates her passive, Adrenaline Rush, which allows her to heal damage dealt by wounds.
Commanding Shout provides temporary health and a movement buff to Junker Queen and her allies. Junker Queen's own health is increased by 200 and allies will get an extra 100.
Her ultimate is Rampage. Junker Queen charges in a straight line, damaging enemies over time and preventing them from getting healed.
Junker Queen skins
As one of the newer heroes, Junker Queen doesn't have as many skins as the OG heroes. But she still has some badass skins to be on the lookout for.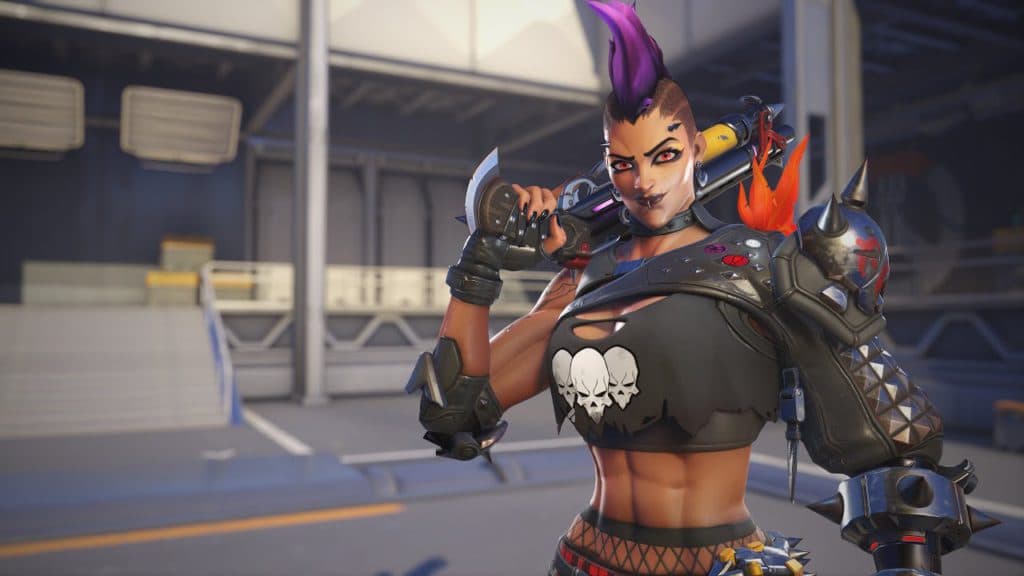 Junker Queen voice actor
Junker Queen is voiced by Australian-Sri Lankan voice actress Leah de Niese. She has been an actor since childhood, with an agent and everything. Niese has said that when her agent brought her the Overwatch 2 audition it was quite mysterious. It became Niese's first voiceover audition and she enjoyed using her natural accent. But she still had no idea who the character was or what game she was for.
Junker Queen is a very loud hero that belts out most of her lines, making it quite the challenge. But it's been a rewarding experience for Niese, who has been receiving a lot of love for her work on the strong Aussie character.