Activision Blizzard has revealed the early access release date of Overwatch 2
Wonder no longer about the release date of Overwatch 2, as Activision Blizzard today announced that the next instalment in the franchise will enter early access on October 4th. The news broke via a press release on Activisions' investor news portal.
In the post, Blizzard outlined that the game would release Windows PC and Xbox Series X|S, Xbox One, PlayStation5, PlayStation4, and Nintendo Switch consoles on October 4th. It extolled the virtues of the second Overwatch game, highlighting the five-versus-five multiplayer format with cross-platform play and cross-platform progression.
It also hammered down on the new Push game mode, and the previously announced and revealed Sojourn.
Overwatch 2 reveals Junker Queen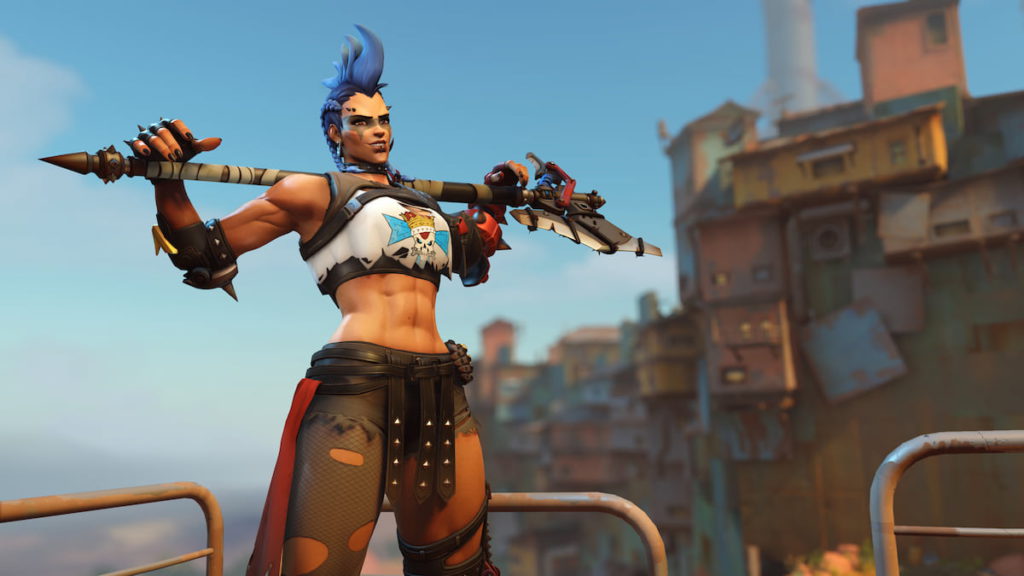 The release also unveiled a new hero for launch. Players will have an opportunity to get their hands on the newest tank on the roster, the Australian ruler of Junkertown: The Junker Queen. This Mad Max inspired badass featured alongside Sojourn and Doomfist in the release. Overwatch's 34th hero, the Junker Queen, looks like a perfect fit for the Overwatch 2 roster.
More details to come on June 16
Finally, the post pointed to the next important date for Overwatch 2: June 16th at 10:00am PT. Blizzard revealed that more details about the Junker Queen, the live service model, and the content plan, as well as the the upcoming phase of the game's closed beta testing, will be will be shared during the Overwatch 2 Reveal Event.
This event will be streamed live on YouTube and Twitch on the official Overwatch channels. Overall, the announcement has taken the community slightly off guard. Many are incredibly excited by Junker Queen, who looks like another convention-breaking character design that Overwatch has become known for. And you won't have to wait long to get your hands on Junker Queen, with the beta likely soon, and early access in October!