Mortal Kombat 1 characters list: Every character revealed so far
Here's the confirmed list of every Mortal Kombat 1 character! This list will also get updated with the newest additions to the roster.
There is always something worth fighting for. Read on for the full list of Mortal Kombat 1 characters revealed so far!
Sub-Zero is a confirmed Mortal Kombat 1 character (Image via Warner Bros. Games)
Mortal Kombat 1 characters
So far, the confirmed Mortal Kombat 1 characters include Jax, Johnny Cage, Kano, Kenshi Takahashi, Kitana, Kung Lao, Liu Kang, Mileena, Raiden, Scorpion, Shang Tsung, Smoke, Sub-Zero, and more. The latest additions include Nitara and Reiko, who were shown in a roster leak. This list will be updated with more characters once they're revealed as well.
Confirmed MK1 Characters:
Ashrah
Baraka
General Shao
Geras
Havik
Johnny Cage
Kenshi
Kitana
Kung Lao
Li Mei
Liu Kang
Mileena
Nitara
Raiden
Rain
Reiko
Reptile
Scorpion
Shang Tsung (Pre-order exclusive)
Sindel
Smoke
Sub-Zero
Tanya
Homelander
Peacemaker
Omni-Man
Quan-Chi
Ermac
Takeda
Confirmed MK1 Kameo Fighters:
Cyrax
Darrius
Frost
Goro
Jax
Kano
Kung Lao
Mortaro
Sareena
Scorpion
Sektor
Shujinko
Sonya
Stryker
Sub-Zero
Mortal Kombat 1 release date 2023
The Mortal Kombat 1 launch date is slated for Sept. 19. Before then, interested players can preorder the game. There are three editions to choose from, including the Standard Edition, Premium Edition, and the Kollector's Edition. Those who preorder the game will get Shang Tsung as a playable character.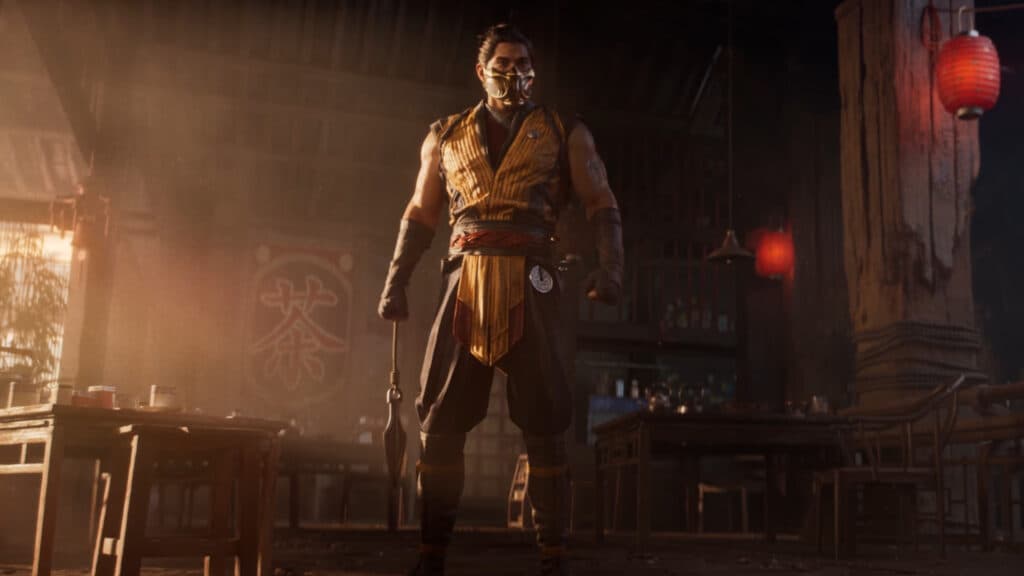 Scorpion is on the Mortal Kombat 1 character list (Image via Warner Bros. Games)
Some players will also get the opportunity to play the game before its official release date. Those who preordered Mortal Kombat 1 on either PlayStation 5 and Xbox Series X|S got access to the beta in Aug. 2023. Meanwhile, early access will be available starting Sept. 14.
Mortal Kombat 1 will also be available on PC and the Nintendo Switch. PC players will be able to duke it out thanks to the Epic Games Store and Steam.
Kitana from the Mortal Kombat trailer (Image via Warner Bros. Games)
That's all for now. Are you excited for Mortal Kombat 1? Stay tuned on esports.gg for more news and updates!