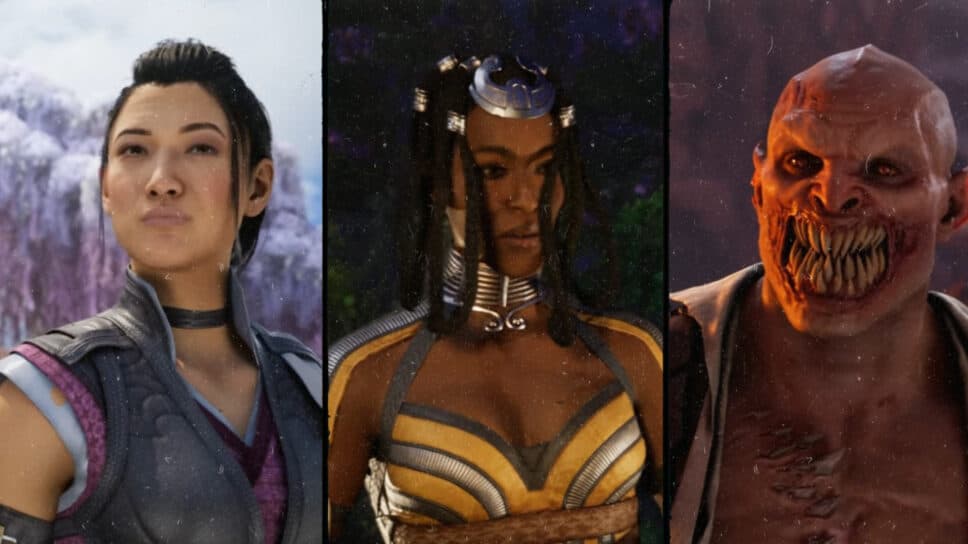 Li Mei, Tanya, and Baraka enter Mortal Kombat 1
"It's in our blood." Meet the Umgadi and the latest characters to join the Mortal Kombat 1 roster.
A newly-released trailer just confirmed the appearance of Li Mei, Tanya, and Baraka as characters in Mortal Kombat 1. Goro and Darrius also got confirmed as Kameo fighters!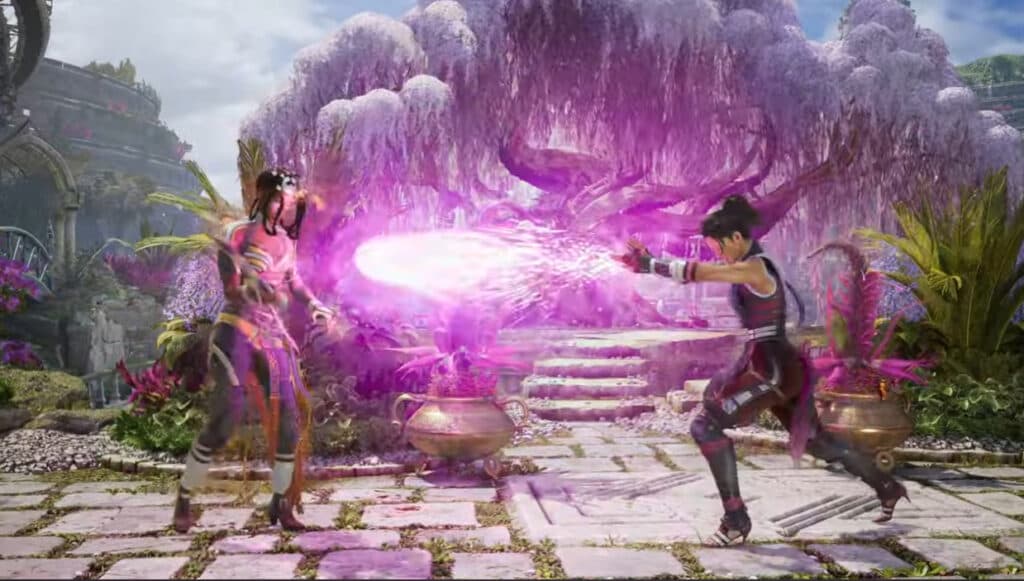 Tanya versus Li Mei in Mortal Kombat 1 (Image via Warner Bros. Games)
Li Mei and the Umgadi in Mortal Kombat 1
As a chosen first-born daughter from the Outworld, Li Mei once led the Umgadi. Li Mei left the Umgadi because Mileena and Kitana's father was murdered on her watch. In Mortal Kombat 1, Umgadi are warrior priestesses trained from birth to defend the royal family.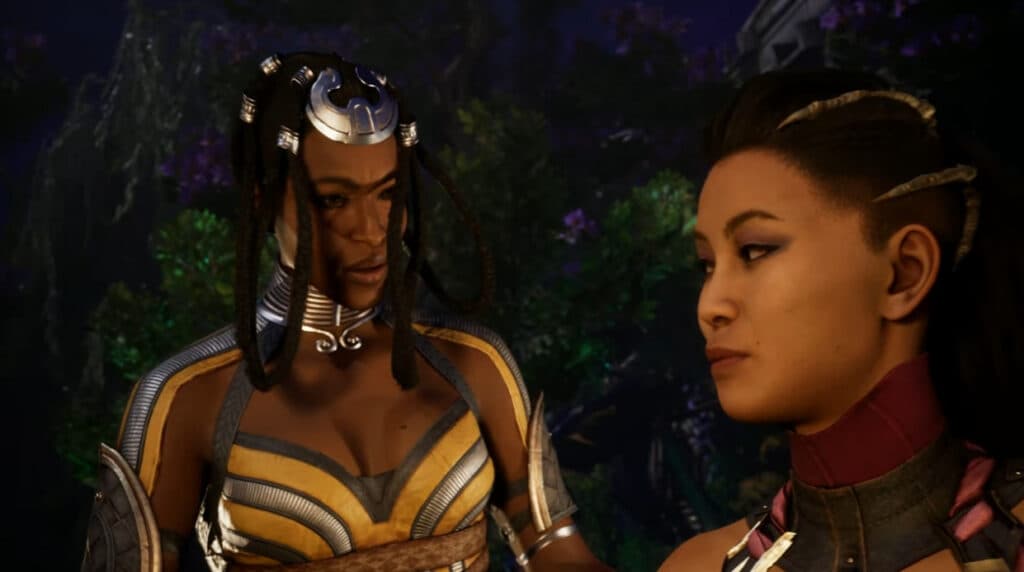 Tanya and Mileena (Image via Warner Bros. Games)
Tanya enters Mortal Kombat 1
The Mortal Kombat 1 trailer then showed Li Mei duking it out against Tanya. They both talked about their sworn duty of protecting the royal house. Tanya later noticed that Mileena seemed unwell.
Mileena from the Mortal Kombat 1 Umgadi trailer (Image via Warner Bros. Games)
Mortal Kombat 1 Baraka explains Mileena's plight
Some believed that Liu Kang could help the princess, but the trailer transitioned to Baraka, who stated his doubts about Liu Kang. Baraka also explained the victims of Tarkat before Kameo fighters Goro and Darrius entered the fray.
Baraka joins the fray (Image via Warner Bros. Games)
"We are victims of Tarkat. It disfigures, then debilitates. In time, it will turn us all into bloodthirsty monsters," Baraka said. "Death is our only release."
In true Mortal Kombat 1 fashion, the trailer then ended with a bunch of fatalities.
That's all for now. Are you excited for Mortal Kombat 1? Stay tuned on esports.gg for more news and updates!