Skins, a signed Neymar picture, a new map, and more are coming to the game.
Mobile Legends: Bang Bang has unveiled one of its biggest collaborations to date: with football star Neymar Jr.
Neymar is a forward for Ligue 1 club Paris Saint-Germain and one of the most popular football players globally. He also plays for the Brazil national football team, one of the favorites to take home the trophy at the FIFA World Cup in Qatar later this month.
Neymar's collab with Mobile Legends will run throughout the duration of the World Cup. Here's all we know about this collaboration.
Mobile Legends x Neymar: Event start date and all rewards revealed
The main event as a part of the collab is the "Root for Neymar Jr." This will be live in the game from November 19th to December 18th. Pre-registrations will also be open from November 11th to 18th in the events tab of Mobile Legends.
The event will feature a Draw through which players can get different rewards. These are as follows:
The most exciting feature is that a few Mobile Legends players can also win a signed photo of Neymar through the draw.
Neymar can also be played on the Mobile Legends through an upcoming skin. That's right — a Neymar Jr. skin is coming for Bruno, the ball-weaving marksman.
The event also offers several free rewards. This includes an emote with his signature move, Bruno "Neymar Jr." and a No. 10 jersey as well.
Other events coming as a part of the Mobile Legends x Neymar collab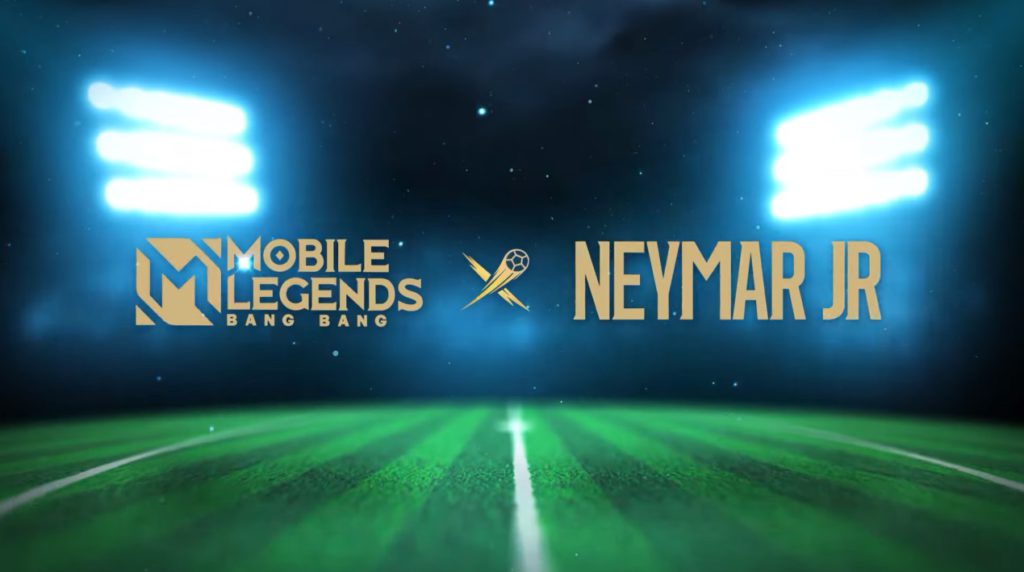 It doesn't end just there, though as Moonton is bringing several more events to the game as a part of its major collaboration.
The first one is the Lucky Flip, which will be live in the game from November 20th to December 18th. Players have to flip cards to get rewards which can even include Neymar-themed skin, the Bruno "Halo Striker."
Neymar Jr's Gifts
Moonton has also revealed Neymar Jr's gifts, a series of three events for players to get some great rewards. These are:
Battle Point Exchange Event: December 3rd to 9th
Double Day: December 10th to 12th
Log in to claim spawn effect: December 17th to 19th
Changes to Legends map
Lastly, Moonton is changing the Mobile Legends map as Neymar Jr. lands into the game for the football season. As a part of the Overdrive Football Carnival, which will take place from November 21th to 29th, a brand new football-themed map is coming. This will have new turrets and footballs around the map.
Bringing back-to-back collabs to keep players hooked
This isn't the first time Mobile Legends has brought such a collaboration to the mobile MOBA title. In the past, the game has partnered with the likes of Star Wars, Transformers, and Kung Fu Panda.
Most recently, it has collaborated with the manga and anime series – Saint Seiya. As a part of this, characters from the series have been added to the game as skins.
Stay tuned to Esports.gg for the latest mobile esports news and updates.