One of the most played games worldwide, Honor of Kings, is coming to mobile devices around the world at the end of this year.
Honor of Kings is one of the highest-grossing games in the world, but it's only available in China. Now, Tencent is planning to change that as its subsidiary, Level Infinite, announced yesterday that Honor of Kings is getting a global release soon.
What is Honor of Kings?
If you are surprised on hearing about this unknown game which is one of the highest-grossing titles in the world, don't fret, as Honor of Kings hasn't been advertised much outside of China. The game is only available in China and Taiwan where it enjoys huge popularity.
Honor of Kings is a MOBA game for Android and iOS devices that was developed by Tencent's Timi Studios and was released in 2015. Later, a global version of the game titled Arena of Valor was published in October 2016. While this game has a huge player base in certain regions like Vietnam, it hasn't been able to replicate Honor of King's success globally.
A 2020 Techcrunch report said that Tencent claimed to have 100 million daily users playing Honor of Kings. It's unclear where that number stands today, especially after China's crackdown on gaming in recent times. Nonetheless, it's definitely extremely high. 
Honor of Kings is also one of the highest-grossing titles around the world. A report by data analytics company Sensor Tower in September 2021 said that the title has already crossed $10 billion in revenue since its 2015 release. The number has probably increased by a few billion now.
Honor of Kings Global Release: What we know and when will it happen?
So far, not much has been revealed about the game. The announcement tweet says that the game will be released towards the end of this year, so fans waiting for Honor of King's global release only have to wait a few months.
Players could get a chance to try it out earlier, as the first round of closed beta tests will begin next month. There is currently no information available on how to sign-up for this. Fans will have to wait for Level Infinite to release more details. 
What does this mean for Arena of Valor?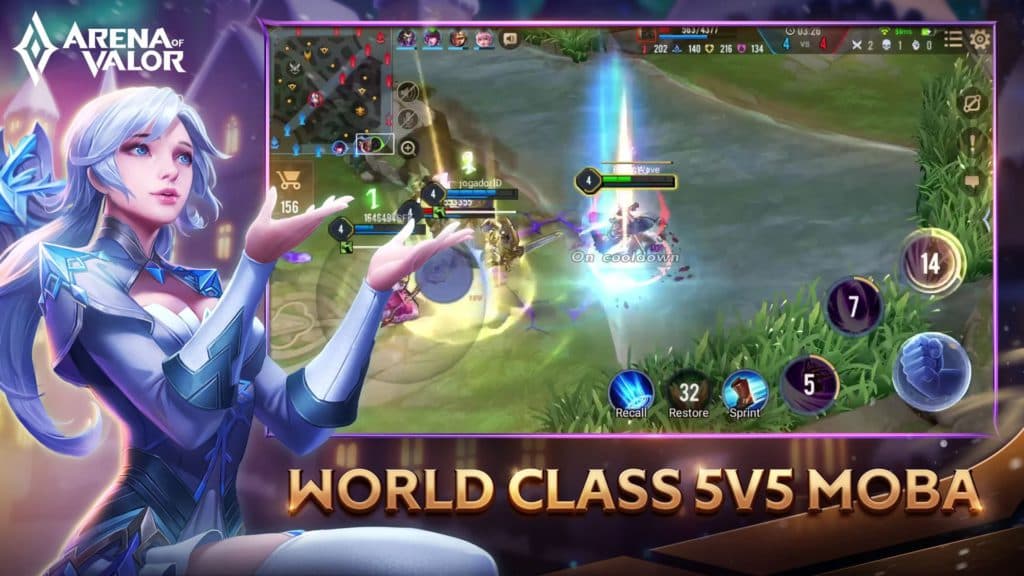 With Honor of Kings releasing globally, it's unclear what Tencent plans to do with Arena of Valor. Both titles are based on the same engine and offer a similar gameplay experience But they are quite different in terms of the champions, overall graphics, and in-game mechanics. 
Honor of King's global release will likely mean Tencent pulling the curtains on Arena of Valor. Last year, the developer had already announced its ambitions to unify Arena of Valor and Honor of King's esports ecosystems. But with the global release, the company can only focus on Honor of Kings. 
Honor of King's global release will also push other mobile MOBA titles, namely League of Legends: Wild Rift and Mobile Legends: Bang Bang, on the edge of their seats. They will now have to compete with one of the biggest games worldwide in terms of revenue and playerbase. 
Honor of Kings World Champion Cup announced with $10 million prize pool
The game is still months away from a global release. But Tencent has already confirmed that the Honor of Kings World Champion Cup (KCC) will feature 16 international teams for the first time. Furthermore, the KCC will have a huge prize pool of $10 million. This figure represents the highest prize pool for a mobile esport tournament to date. Tencent said that more details will be revealed soon.