The 2022 LCS spring split kicks off on Feburary fifth
The 2022 LCS spring split is just around the corner. Ten of North America's finest will battle it out over multiple weeks with the winner earning a spot at the Mid-Season Invitational. 100 Thieves are the returning champions but will have their work cut out for them if they are to retain their recently earned trophy. Here is Esports.gg's complete guide to the start of the LCS spring split.
Which teams are competing in the 2022 LCS spring split?
All ten teams from the 2021 LCS season will be returning to compete in North America's franchised league. All eyes will be on 100 Thieves and Team Liquid off the bat. 100T made history as being only the fifth team to win an LCS title.
The Thieves took down TL in a dominating 3-0 best-of-five. As for Team Liquid, they have brought in more superstar power as they quest to regain the title of the best LCS side. Including bringing the greatest LCS player of all time, Bjergsen out of retirement.
What is the format for the LCS spring split regular season?
The ten teams will be competing in a double round-robin league format. Despite the community calling for a change to the format, the regular season will still be best-of-ones. The top six teams qualify for the playoffs with first through to fourth starting in the higher bracket and fifth and sixth starting in the lower bracket.
What is the format for the LCS spring split playoffs?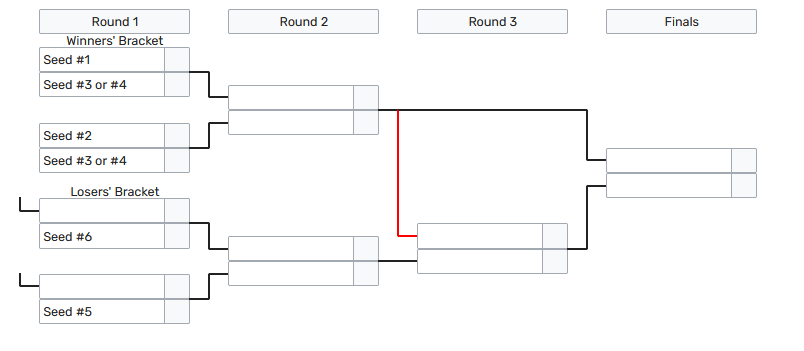 As mentioned above, the top six teams from the regular season will compete in a double-elimination bracket. The top four teams will battle it out in round one of the upper bracket. The two lowest seeds will be waiting for the losers in the lower bracket. Every series is a best-of-five. The first seed from the regular season gets to select between the third and the fourth seed as their round one opponent.
What is the prize pool for the LCS spring split playoffs?
At the time of writing this article, the prize pool for the LCS spring split playoffs has not been confirmed. However, as it tradition with the LoL schedule, the winners of the playoffs will qualify for the 2022 Mid-Season Invitational.
How can I watch the LCS spring split?
Fans can tune into the LCS across many outlets. This includes the LCS YouTube channel, the official LCS Twitch stream and through Riot Games Leagueday app which is the official audio broadcast for the LCS.
Stay tuned to Esports.gg for the latest League of Legends news and updates.