The LCS week 6 recap is here, and we go through all the results, upsets, and what is to come for North American teams in week 7's schedule.
100 Thieves: Is everything ok?
100 Thieves experienced a tough and surprising 1-2 week 6, dropping games against Golden Guardians and Evil Geniuses. Considering their 8-game winning streak in week 5, it was definitely a bit unexpected. Their only win of the week came up against TSM FTX, which is important to have and suppress one of the teams chasing that LCS first spot.
100 Thieves take on Dignitas, Team Liquid, and FlyQuest. The latter are playing the academy team, but their surprising win against Cloud9 proved they can't be taken lightly. A crucial week for 100 Thieves to not drop more losses.
TSM FTX: Stable as stablecoins
100 Thieves weren't alone in the 1-2 record for week 6, since TSM FTX joined in with their own losses against Counter Logic Gaming and 100 Thieves. They managed to take down Golden Guardians who fought valiantly till the end.
As usual, TSM Spica was integral in their win through his incredible jungling. The TSM jungler finished the game with 8/1/7, and was a menace around the map.Spica's performance on the day contributes heavily to TSM FTX's results, so they need him on his A-game for week 7.
Cloud9: Are we done free falling?
The week of upsets, as the title suggests. Cloud9 wasn't safe, and they were already struggling to begin with, so it didn't really take much to upset them. The organization joined its fellow top of the table contenders in losing to bottom half teams. Cloud9 lost to FlyQuest's academy team, following their roster shuffle.
The team managed to grab a win against Dignitas, before falling victim to an incredibly dangerous Evil Geniuses who are on an 8-game win streak as of today. Week 7 sees Clodu9 take on Immortals, Golden Guardians, and Counter Logic Gaming. A relatively easy week could be all they need to set things straight.
Evil Geniuses: Are they the best team?
Evil Geniuses continue to dominate the LCS and are making a case to be the best team in the league. The LCS side is currently on a monstrous eight game winning streak which includes a victory over the first placed team in 100 Thieves. Evil Geniuses started the week with a victory over Immortals, followed by the big one, a huge victory over league leaders in 100 Thieves. The perfect week was rounded out by a solid win over Cloud9.
Next week is the week for EG as they face off against relatively easy opponents in comparison to their previous week. They start the week off against Golden Guardians, followed by a match against Dignitas. The week ends with EG taking on FlyQuest in their final game of the week.
Team Liquid: A three-way tie
Team Liquid had a relatively positive week, climbing from 4th to a three-way tie for 3rd. The team managed to win Dignitas and Immortals, and fell to Golden Guardians on day 3 of the week. We finally saw the return of TL Alphari in the top lane, and his trademark Gangplank in day 1 against Dignitas was dangerous as always. He finished the game with a 3/1/8 scoreline.
For week 7, Team Liquid have a stacked schedule to say the least. They go up against Counter Logic Gaming, followed by 100 Thieves and TSM FTX. Two matchups that could prove crucial to the team's standing in the top half of the LCS table.
Dignitas: A three-way tie
Dignitas in week 6 managed to salvage one win out of their three games, namely against Counter Logic Gaming. The team has been looking down lately, and it is understandable with the amount of changes and shifts within the roster lately. However, they quickly need to rack up some wins to cement their playoff chances.
100 Thieves and Evil Geniuses are two of the three teams scheduled to face Dignitas in week 7. Whether they can get an upset victory against two of the most inform teams in the league currently, the upcoming week doesn't look too optimistic for the organization.
Immortals: Crushing 0-3 week
Immortals has been really struggling as of late with the LCS side only winning once in their last two weeks. While they are all but confirmed a place in the postseason, they will need to start putting some wins together if they are to have some momentum heading into the LCS championship.
Next week does not get any easier for this Immortals roster as they go up against Cloud9, TSM, and Counter Logic Gaming respectively. Given their recent performances against all three sides. Immortals should aim to win against CLG and hope to cause an upset in one of the other two games.
FlyQuest: Academy > Main Roster
FlyQuest, or FlyQuest Academy… took the LCS by storm in week six as they stomped their way through the competition to go 3-0 after being on a ten game losing streak. With Licorice departing for Golden Guardians, this was an opportunity for the Academy side to make their mark and hopefully return for week seven.
The week started out with a solid win over Cloud9. They were able to out-teamfight the MSS champions and looked good doing it too. Their next win came against Counter Logic Gaming. This was followed by a resounding victory over Immortals to end the week 3-0.
Counter Logic Gaming: End of the road
Things are going from bad to worse for Counter Logic Gaming. Both on the rift and off the rift. Starting with the org itself, CLG had to delete a distasteful video that was posted onto their Twitter channel. Following the deserved backlash, CLG announced Damonte will be joining the starting roster.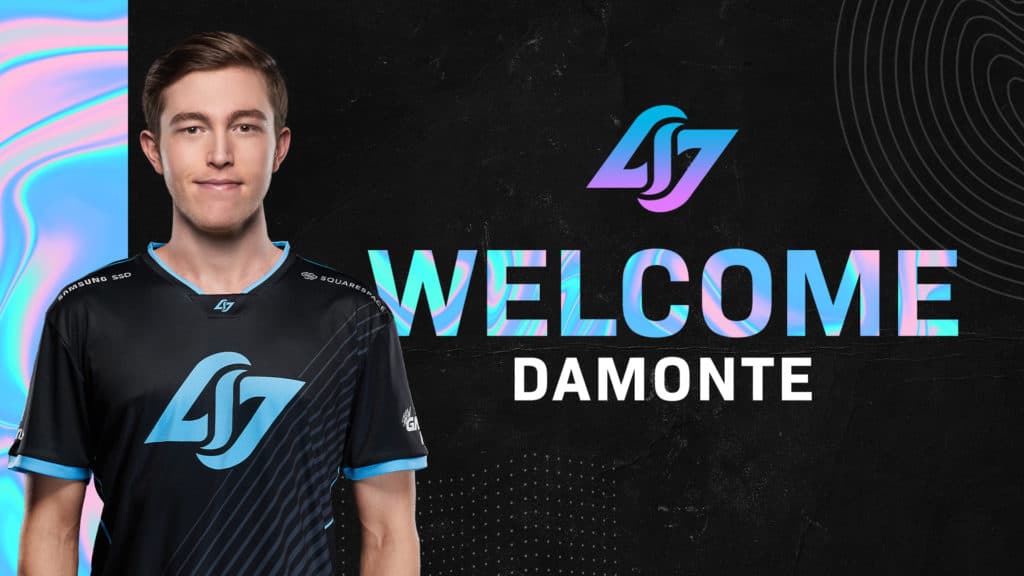 CLG went 1-2 this week and has fallen behind FlyQuest in the race for the last playoff seed. The week started well for CLG, they had a solid win over TSM. Though they lost the all important match to FlyQuest and then to Dignitas. Unless Damonte takes the league by storm and rejuvenates the roster, they will more than likely miss out on the playoffs.
Golden Guardians: Licorice buff
LCS fans should not count out Golden Guardians just yet. The squad looked solid with their new top laner in Licorice. This was a smart move by the organization to embed Licorice early and start planning for the 2022 season.
GGS went 2-1 last week though could have easily gone 3-0. They dismantled Team Liquid and upset the league leaders in 100 Thieves. GG's loss was a closely contested game against TSM. Licorice was a monster this week and earned himself player of the week. GGS goes up against Evil Geniuses, Dignitas and Cloud9 this week.