Cloud9 CEO Jack Etienne addressed Training Grounds attendees on what it's been like to build C9 from a LCS team to an esports powerhouse.
It was a celebratory mood in the Cloud9 offices on Tuesday morning. Students from three local high schools, members of the media, and C9 staffers alike gathered at the offices. These offices, closed due to COVID shortly after the pandemic began, played host to C9 staff for the first time since the pandemic began.
Cloud9 is one of the biggest and most successful brands in esports. Widely considered to be one of the best North American esports has to offer, it had humble beginnings as an LCS squad that was purchased for a mere $10,000. Now it operates teams in 13 different titles, several dozen support staff, and one very bemused CEO who has watched it all grow.
Jack Etienne is one of the most successful esports executives, building a squad that's had perhaps the most international success out of North America. That much has been recognized by not only the esports community but sports superstars like Serena Williams, who was on hand to support her new partnership, the Cloud9 Training Grounds Champion's Day with Serena Williams
Esports.gg had the chance to observe Cloud9 Training Grounds staff and students from three local Los Angeles schools interview Jack Etienne on some of the biggest challenges that went into building C9 and their guiding philosophies. The full transcript from Etienne's chat can be read below.
Cloud9 and Jack Etienne's humble beginnings in esports
How did you start gaming as a kid, what was your first moment, and how did you first navigate that as a kid?
Jack Etienne, Cloud9 CEO: "Honestly, esports gaming wasn't a thing when I was a kid. My first introduction to competitive sports was AYSL where I learned how to be a good teammate, swimming where I learned about individual competition. But my parents were always really supportive of my love of gaming. I had Nintendo, computers, other game systems, and whatever I wanted. They were always encouraging me to do well in those things. 
My first glimpse of esports was Street Fighter 2 competitions that were happening at my local arcade, and what was exciting was the same competitions that drove me to swim hard and play soccer hard were mirrored in SF2, maybe even more so because it was something I loved. "
When did you see this space opening up to being a business to be profited off of or to encourage competitive gaming to be closer to traditional sports?
C9 Jack: "Profit wasn't a thing at the start of esports. It was more passion for the competition. I saw this grow from a single game with Street Fighter to World of Warcraft where I ran recruitment for my guild where I was constantly trying to find better talent to play in my guild and work with my existing talent and get them to improve every single raid. 
I saw the potential when I used to volunteer for a team called TSM [audience laughs]. When I first was introduced to Reginald he was 16. He had this incredible website that had incredible traffic but had no idea how to make money with it. I happened to be in ad sales and it was something I was actually quite good at. So I taught him through volunteering my time how to make money with this website. He quickly realized that 'hey this website is doing well, so keep doing that Jack, and I'm going to go compete with my team.'
His team started going all around the world and gained a massive following. I was hooked watching these competitions, volunteering my time to make sure the players were getting adequate sleep, adequate food, making sure the TOs were running well with my team. I really got hooked from that experience of volunteering my time.
The team exploded onto the scene and it grew from one team that's strong to getting into Dota 2, Hearthstone, into Counterstrike – it was never really about the business but the passion of competition. But this thing grew up around me because it was a lot more than just me and my players that were interested in what we were doing. Who could have imagined that it would have gotten as big as it has but here we are." 
Building Championship Rosters
What do you think it takes to be a championship player on a championship team in esports?
C9 Jack: "I think the perspective that I brought to esports that a lot of the other teams didn't have was team sports. I knew that winning wasn't just about grinding games on solo queue.
Players needed to learn to communicate effectively, constructively give feedback (because you can give feedback in a non-constructive way), and learn how to use that feedback to improve rather than just give a snappy response. Critically thinking on problems, outside of that, proper nutrition, proper sleep, just taking care of your mind and body, and prove that you're at the best of your abilities. Applying those lessons from traditional sports to esports I think I found a lot of success."
Training grounds are new this year, the first time that C9 has offered camps. It started before COVID, with in-person camps and a development program, what was your initial impression of what it was going to be, and where do you see it going in the future?
C9 Jack: "All of our ideas for training grounds were pre-COVID. We had the idea to have in-person camps all over the place. As we saw even in shutting down this office – we first leased this place before COVID and it was ready to go in March 2020. So along with changing our office ideas for C9 we also had to pivot training grounds into something that fit today's world with today's circumstances. We pushed for online curriculums and looked at how we can remotely impact students. I've been impressed by what you guys have put together to affect students positively." 
How do you feel about the progress and achievements of C9 in the esports world?
C9 Jack: "We've had incredible success. After 2018, when we won a major, got to the semifinals at LoL Worlds, won Overwatch League, I was wondering if I needed to retire because I didn't know if we could beat that achievement. But my players and staff have continued to raise the bar on what can be done in esports. Our latest achievement was qualifying for Champions in Valorant. We've been so excited. 
These types of things aren't random. I think the reason we see the success we do is because the systems we built end up driving good results. You don't focus on the result being the end goal, you focus on making the system as good as possible and that drives results. "
What does it take to be on Cloud9?
What is the hardest part of managing an esports team?
C9 Jack: "I think it's really important when you're managing an esports team that you have a vision in mind of where you want to go and that you set up systems in place that will help you achieve that vision. You set expectations with your staff, your players, and everyone involved on what it's going to take to get there. It's pretty amazing, you set up systems like that and the results do follow.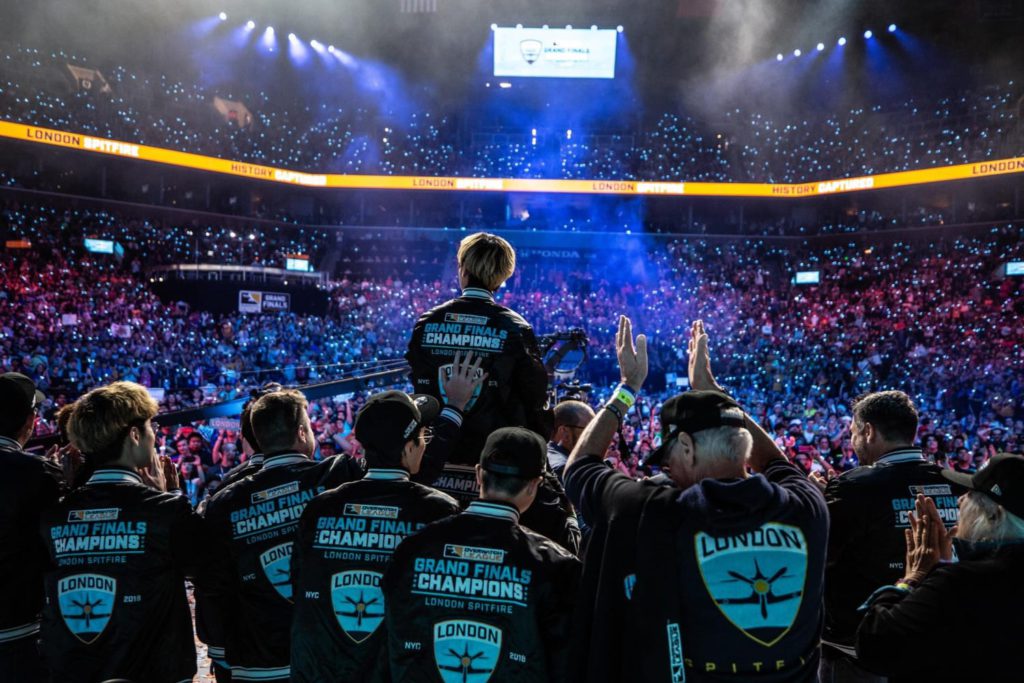 So the most challenging thing is making sure you have a proper vision and steps to get there and build those systems. Once you've done that ahead of time, the other things fall into place."
What does the process for recruiting someone to the C9 roster look like?
C9 Jack: "There's a lot of thinking about the ideal candidate for the C9 position is. The qualities they have, fit in with the vision of what your team is. It's not as simple as the highest-profile or most interesting stars, let's go get them. If you take a star that doesn't necessarily fit in with your vision and the culture that you have, you end up having a lot of problems. 
We've learned to try to properly understand what is it we want out of our team, set up those systems, and make sure through the interview process that the players not only have the potential skill but also buy into the system that you are building. If you have someone that has the capabilities, while buying into your system, you end up with a much more likely successful scenario. "
What are some of the career paths that you offer at C9 and what kind of qualifications do you need?
C9 Jack: "It's been really fun to watch that. Most of my focus early on at C9 has been about the competitions and the teams, but I've had to step back and realize, to have a really good team you need an excellent support network. So now we have people on staff that are doctors of psychology, we have personal trainers on staff, we have nutritionists we work with, sleep experts. We also have social media teams, finance – you name it. 
Honestly, if you have a passion for esports but you're good at some other skill like finance you could have a cool combination where you're doing what you're good at  (like Finance) but you're doing it with a team and industry that you love. So if you're passionate about esports and you have some cool skills, come to us and we'll see how we can make it fit." 
---
For all the latest in League of Legends news, features, interviews and more, keep it locked here to Esports.gg.