Merch for HEARTSTEEL? Seriously? Seriously.
Can't get enough of Riot's newest boy band HEARTSTEEL? Me neither. Riot has officially launched merch for this group alongside their debut song Paranoia. Read on for everything to know about this HEARTSTEEL merch!
Riot's latest boy group debut
If you can't get enough of K/DA, then Riot has introduced a new group that might just win your heart. The all-male pop group debuted in October 2023 with their song Paranoia and won fans' hearts with their catchy lyrics and badass music video.
Merch? Merch?! MERCH!
If you feel like your week needs a lift, then head over to your region's Riot Games store and discover the joy of HEARTSTEEL merch. The starter collection for the new group includes a necklace, earrings, and a beanie!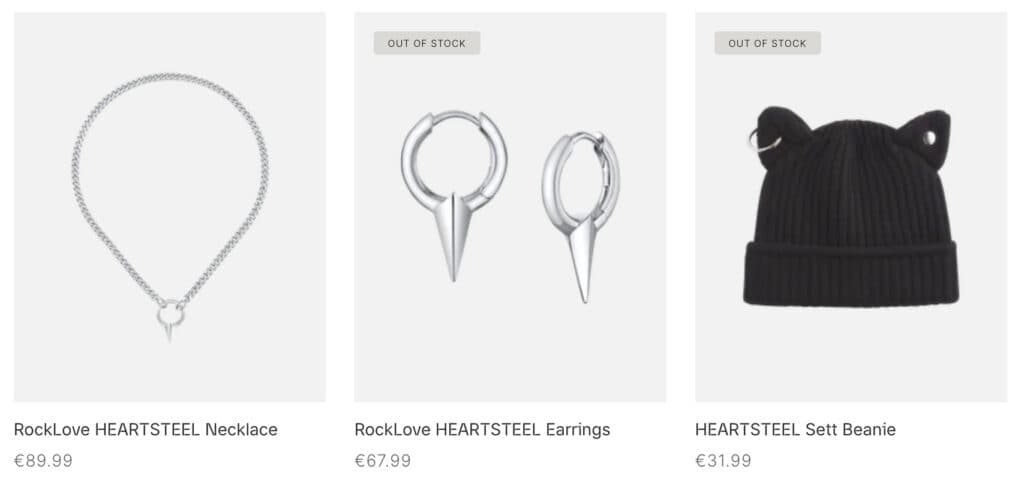 HEARTSTEEL's merch as seen in Riot's European store (Image via Riot Games)
We are truthfully in love with all of it. While it isn't clear if this is all the merch HEARTSTEEL will receive, we are hoping that some more will be announced! Hopefully, the merch will be hoodies. What do you want to see released?
Still need more?
HEARTSTEEL also has some wallpapers released by Riot Games on the official Twitter/X page, just in case you need even more. Be right back, I'm off to change my phone's wallpaper.