C9 Zven on Golden Guardians: "I wasn't familiar with their game, and they played better today than I thought they would"
Here is what the back-to-back LCS champions had to say following their 3-1 victory over Golden Guardians.
The Cloud9 dynasty is in full force with the organization lifting its sixth LCS championship after a hard-fought victory over Golden Guardians. This victory earned them the number one seed for North America heading into MSI. Following the series, the back-to-back LCS champions spoke to the media in a post-series press conference, this included words from Jack, a C9 Zven apology, and more.
Zven was not familiar with Golden Guardians game
The press conference started with an apology from Jesper "Zven" Svenningsen to Golden Guardians. Across the split, the now seven-time domestic champion had the opinion that GGS were 'frauds'. This first came about during Golden Guardian's seven-game winning streak during the regular season. C9 Zven was of the opinion they are not as good as their streak indicates.
Golden Guardians came to play in the finals, with two monstrous early games in both games one and two, putting Cloud9 on the back foot in what could have been a 2-0 deficit. After a hard-fought series today, C9 Zven both on stage and in this press conference admitted he was wrong about Golden Guardians.
I said that they were a bunch of frauds in the middle of the split when they were going on a win streak. But like I said on stage after we won, I apologised, you know. I wasn't familiar with their game, and they played better today than I thought they would so yeah they convinced me that they are not a bunch of frauds [laughs].
Zven on GGS performance
Ibrahim "Fudge" Allami expanded on C9 Zven opinion of Golden Guardians following the series.
"They played really well. They improved a lot, especially towards the end of the split. And I think all their players who I thought were not that good individually, actually seemed to be really good compared to the rest of the league."
Jack on chasing down TSM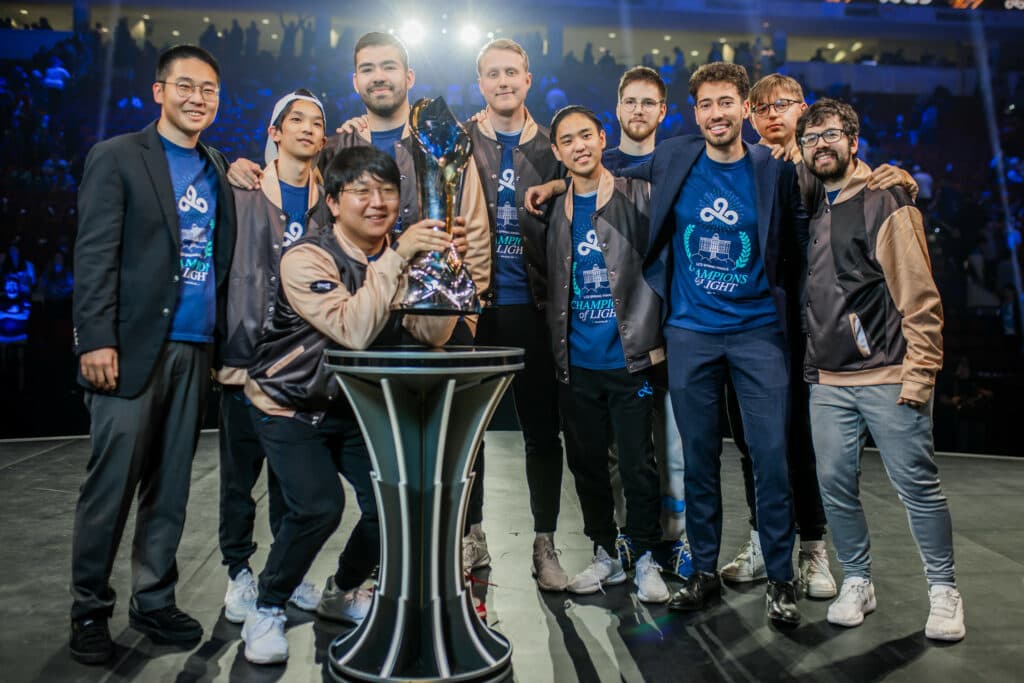 Cloud9 champions pose with trophy in hand after victory against Golden Guardians at the 2023 LCS Spring Finals at the PNC Arena on April 9, 2023. (Photo by Marv Watson/Riot Games)
As mentioned earlier, Cloud9 have won their sixth LCS title - this victory is the fourth consecutive year they have won an LCS final, marking this the Cloud9 era. Cloud9's CEO and co-founder Jack Etienne has once again 'lost the offseason' but won the championship. C9 for years has built a reputation of making unfavorable moves that end up paying their weight in gold when the dust settles.
In the press conference, Jack spoke about wanting to chase down the accolades of fellow LCS rivals.
We're one behind TSM and I definitely don't want to quit until we beat them. So maybe we need to back to back to back to back. And then we need to beat Steve and TL. And do one more. That's the goal. But I'm really proud of the managers and the coaches and the players. And everyone that's worked to make this team function really well over time. It definitely didn't happen by accident. People meme , and I meme about the whole systems thing, but this doesn't happen randomly. We definitely have a plan on how we operate. And I'm very proud of everyone involved.
C9 Jack on Cloud9's systems
C9's head coach Alfonso "mithy" Aguirre Rodríguez chimed in:
"So I just joined this year, after last year I was on 100 Thieves, and the year before I worked at Cloud9, so for me, I was accustomed already to the systems. And yeah, it was easy for me to kind of work my way with them because I know what C9 wants, and within that, I also tried to create a culture that I want for the squad right? So it's been working decently."
Fudge on Chicago comparison and individual performance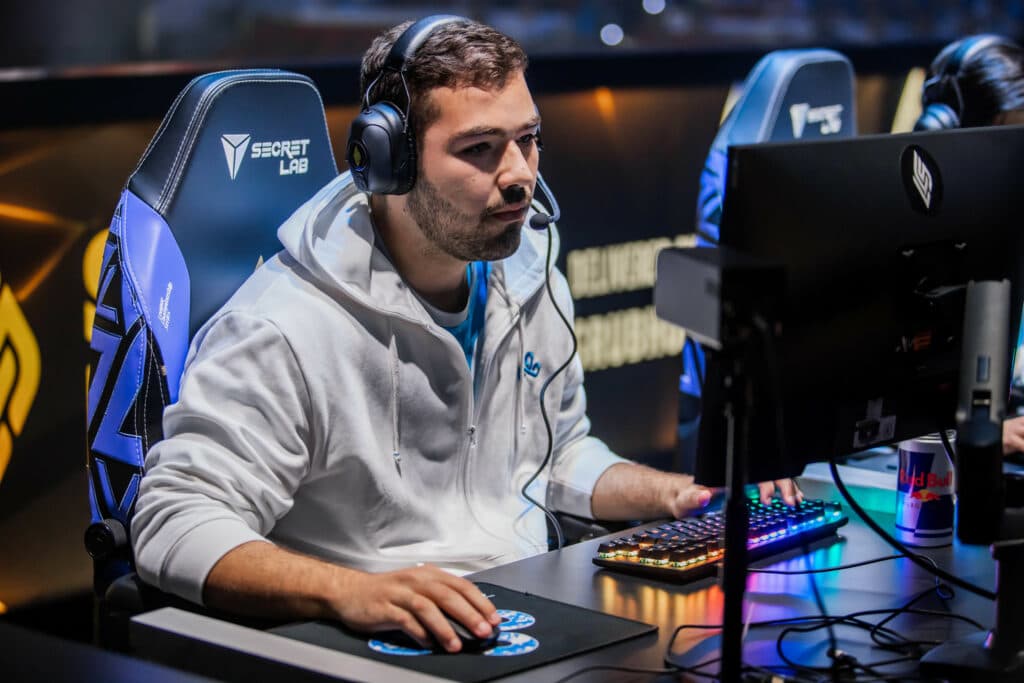 Ibrahim "Fudge" Allami of Cloud9 competes during the 2023 LCS Spring Finals at the PNC Arena on April 9, 2023. (Photo by Marv Watson/Riot Games)
Fudge has achieved so much in such a short space of time. Since his debut in 2021, Fudge has already won three LCS titles, and multiple all-pro awards and was in contention for MVP this split. It is a career that many players can only dream of. Fudge is a very critical player, one that is always looking to improve even after helping his team lift another trophy. When asked by Sage Datuin about the comparisons between his first two titles, Fudge said this:
"I'm not sure if it's more fulfilling, because I do think when I did win in summer, it felt better just because I had lost in spring. And now that I won in spring of this year, whilst winning in summer last year, I didn't really lose right since then. Except for at Worlds.
But I did feel like I played a lot better in the finals than I did in the Summer Split. I think laning phase in Summer Split in Chicago versus Ssumday I think he did play better than me in lane. So I was happy I played a little bit better, I'd say individually, and contributed more to the team."