Silvername Battlegrounds Cup recap
Silvername organized a $12,000 Battlegrounds tournament, with 12 invited streamers, RDU among them. Don't miss what happened in this recap.
Yesterday, Silvername organized an exclusive Battlegrounds event with $12,000 in prizes. Some of the most prominent European and Asian Battlegrounds streamers participated in this event, including Silvername's archrival, RDU.
With a fresh Quest meta, the event had everything to be a blast. Let's go over what happened.
Silvername's Battlegrounds Cup
This same week, Silvername surprised the Battlegrounds community by announcing a $12,000 Cup. As if this was not enough, RDU was among the few invited to participate. This was the full-player rooster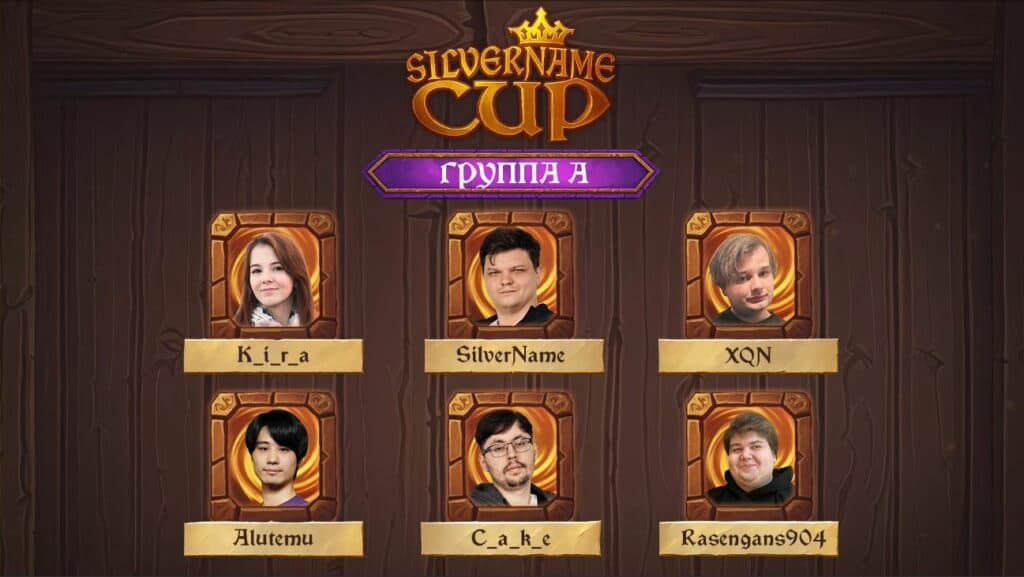 Players in Group A
Players in Group B
The Silvername Battlegrounds Cup had two stages. First players were divided into groups of six, with the top four advancing to the grand finals. After the five initial games, we got the eight players who would compete for the ultimate crown!
Despite XQN being the clear favorite to win the tournament after his initial performance, the eyes were on Silvername and RDU. After the rough history they both had, these finals were the final Duel!
Stage 1 Standings - Image via Silvername
RDU vs Silvername
For those who don't remember, Silvername and RDU lived through some tense moments which concluded with the Russian player being banned from the Battlegrounds Lobby Legends circuit.
Earlier this year, RDU took Ludwig's Chessboxing Championship idea and challenged Silvername to a boxing match. The invitation was more a joke than anything, but it seems that taking past problems with humor helped ease things out.
However, it was Silvername that took the first step in closing this Battlegrounds drama story by formally inviting RDU to a challenge, in BG that's it. Conceding to this gesture, RDU recognized that bygones should be bygones, and accepted the spot.
"SilverName invited me to his tournament and wanted to put the drama behind us to give our viewers a good show on Wednesday, right after quests get released. I accepted on the condition that it was not a trap. Battlegrounds is more important to me than holding a vendetta."
RDU about his invitation to the event
The Finals
The finals of this Silvername Battlegrounds Cup also had 5 games, but with 8 players fighting for the top positions, the point distribution was a bit more even. This time XQN could not steamroll the whole stage, but his performance was good enough to win the event.
With a fresh meta, XQN once again demonstrated that he is one of the most flexible players in Battlegrounds and took the Silvername Cup home! Notably, he also qualified for the upcoming Lobby Legends Battlegrounds event that will take place just 10 days from now.
What a way to prepare for a $50,000 Battlegrounds tournament, just winning Silvername Cup, another stacked event! If you want to check out the battles, every player streamed their PoV so you can check their Twitch channels in the player list above for the VoDs.
That's all for now, but stay tuned for more Battlegrounds news and updates. See you next time in Bob's Tavern.