Following their victory at the Battle of the Boars, Frodan sits down with Briarback's Slysssa to discuss a range of topics.
Now a Battle of the Boars Champion, esport.gg's Frodan sat down with one of the Briarback Champions Slysssa. Here, he discusses a range of topics from the actual tournament as well as her decision to join Team Liquid.

Briarback were crowned champions of the Battle of the Boars tournament after collecting 50 points by the end of it all. Bristlebacks come in second with a total of 37 points with Razorfens and Razormanes scoring 29 and 28 points, respectively.
Slysssa's Developing Relationship With Esports
Slysssa is one of the best players in the Hearthstone team format. As the Team Liquid Hearthstone player is now a tournament mainstay, the start was not like this. In fact, it is this newfound love for the competitive side of Hearthstone that prompts her decision to join Team Liquid after years with Fate2Karma.
"I think when I first started streaming, I saw myself as a content creator." Slysssa recalls.
In fact, her love for esports all starts from a Dreamhack tournament she initially joined for fun. Entering the tournament with no expectations, she ended up surprising herself and sparking a new avenue in gaming.
"I did decently which gave me more confidence." Slysssa tells Frodan. "I started trying harder and harder and saw myself in that competitive light."
Eventually, this love begins to snowball into a newfound mindset towards her gaming passions. Now, she finds herself in a new environment with Team Liquid that brings her joy and excitement.
"They have so much to offer me behind the scenes as a streamer and as a competitor. They are a really good org to be a part of!" Slysssa excitedly claims.
Initially just a Hearthstone streamer, Slysssa is starting to realize her passions in esports go much further than content creation. Her newfound passions for competition are making her rise as a hearthstone player that much more exciting.
Slysssa The Team Hearthstone Specialist
However, what makes Slysssa's journey that much more exciting is where her drive for competition really shines the most.
"I think I am a really good team player." Slysssa claims. "I think that is apart of my success, alongside being a very good communicator as well as forcing my teammates to become really good communicators." Slysssa concludes.
Hearthstone is primarily a solo esport where team events are not the primary focus. Yet, when asked by Frodan if she prefers competing on her own versus in a team setting, her answer moves away from normalities.
"I prefer team tournaments." Slysssa states. "It is fun to see your favorite gamer interact with someone and see them in a more natural setting and work together. I just think it is more interesting to see the different complexities that can happen when you do it."
Her ideas to improve competitive Hearthstone
In fact, Slysssa is filled to the brim with a multitude of ideas where team tournaments could become more exciting. With ideas ranging from changing resources available in a team setting to tournament structure, there is one that stands out the most.
The idea, helping new up-and-coming talent get the recognition they deserve.
"There are so many prominent streamers they could do something with, but there are also so many smaller streamers or players who are high on the ladder who just need some exposure and make it big."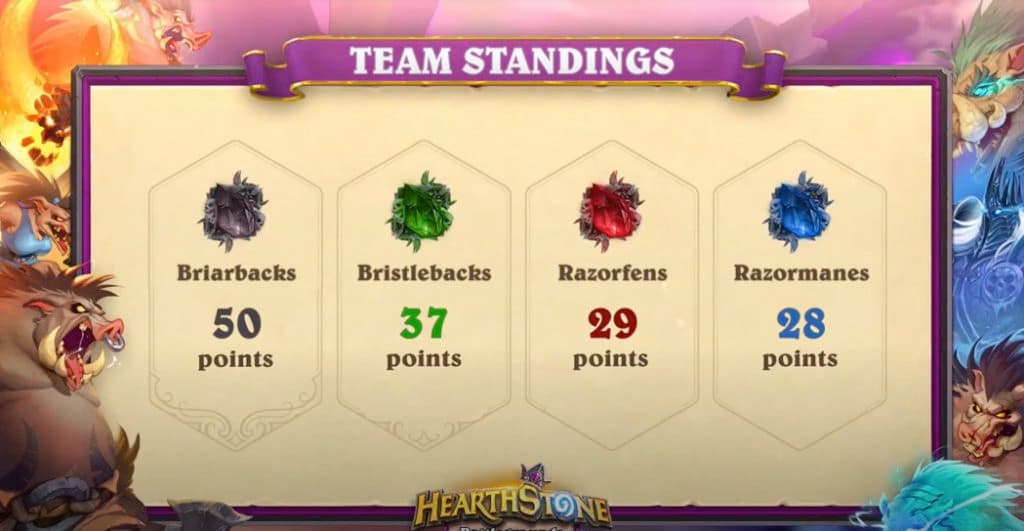 Slysssa is now a multi-faceted Hearthstone player with ambitious goals for the competitive side of gaming. With a bevy of great ideas to improve the competitive scene, it will be interesting to see how her journey continues to develop.
The video is part 1 of 2 of the interview.