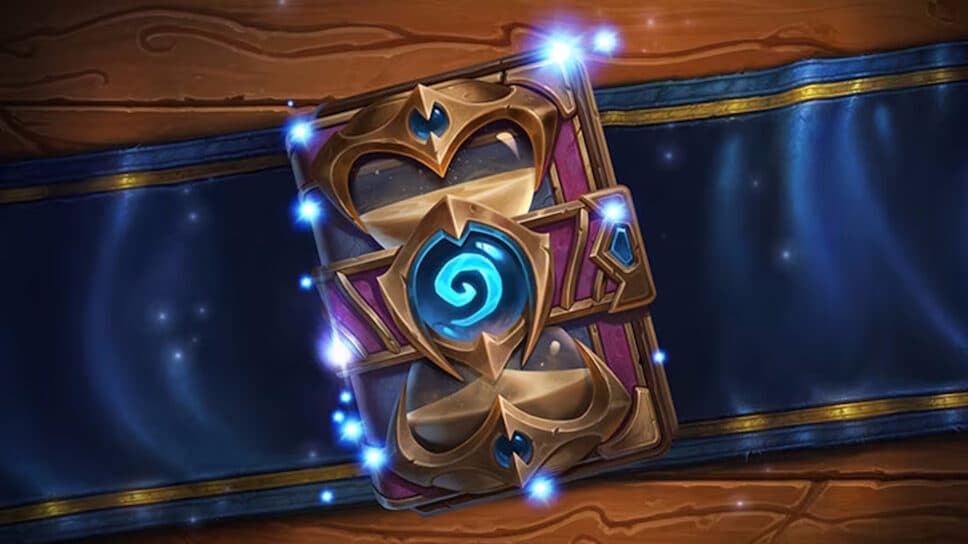 Hearthstone presents Caverns of Time, the first-ever Wild expansion
Hearthstone announced the much-awaited Wild new feature: the Caverns of Time expansion. Let's go over the details.
The Roadmap Blizzard shared created expectations from Hearthstone Wild players, and now we get to see what's new for the format, the Caverns of Time expansion. This new type of expansion includes card reprints and new cards as well.
Join us while we explore what the Infinite Dragonflight is up to.
Caverns of Time Wild Hearthstone Expansion
The 27.2 Hearthstone patch notes revealed surprising news for Wild players, they are getting a new expansion called Caverns of Time. This new set will include 147 cards and will release on August 31st.
The Caverns of Time Hearthstone Wild expansion will include:
113 Card Reprints: buffing Wild existing cards
34 Brand new cards
Special Signature Wild card versions
Hearthstone Caverns of Times new Wild Cards
Hearthstone Players will be able to get these cards from Caverns of Time packs. However, for the reprints, if players already owned the card, that one would count towards duplicate protection.
"Duplicate protection applies for these reprints. So, if you already have (or are disenchanted) the original versions, you won't open them again in Caverns of Time packs until you've opened all new cards from that rarity."
Hearthstone Duplicate protection
Wild Card Updates
With the 27.2 Hearthstone patch, players with a vast Wild collection will see the cards included in this Caverns of Time set buffed. However, the full set will release in two weeks, on August 31.
If you want to check out the full 113 Wild reprinted cards you can check out the 27.2 Hearthstone patch notes here. For more information, you should tune the State of the Wild podcast later today where Matt Londond and Cadd Nerving will discuss these changes and more. Furthermore, Matt posted a Twitter thread worth checking out.
There is still much to learn about this new set, and for that, we will need to wait until August 22, when Hearthstone publishes the official Cavers of Time Wild set explainer blog.
Stay tuned to esports.gg for more Hearthstone news and updates. See you next time in the Tavern.