Hearthstone 26.4 Patch Notes: new Audiopocalypse Mini-Set, Diablo and Battelgrounds updates
Hearthstone released the 26.4 patch notes with some exciting news on top of the already expected Mini-Set, let's go over the details.
The 26.4 Hearthstone update will go live today and for you to be prepared we have summarized the patch notes in this article. You most likely already know that the Audiopocalypse is coming, but this patch will also refresh Battlegrounds and Duels and brings some notes about the upcoming Hearthstone Tavern Brawls on top.
Hearthstone 26.4 patch notes main act: Audipocalyspe
The Doomsayer is bragging that he knew it all along. The Audiopocalypse Hearthstone Mini-Set will go live today with the 26.4 patch. Bringing 38 new cards, including Dual Class cards, which you can get for $14.99 or 2,000 Gold. Watch out before buying, because the first option the shop displays is the all-Golden for $69.99 or 10,000, but the difference is purely cosmetic.
Audiopocalyse Golden Mini-Set - Image via Blizzard
Following the Mini-Set release, less than a week after, Hearthstone fans will enjoy a new Special Event. The 26.4 Hearthstone patch notes introduced the Epic Duels of Rock Legends, a 14-day long event that will grant you up to three packs for gathering Event XP.
Players can get Event XP by completing special Event Quests and by playing the game. If you are a regular player, you shouldn't have any trouble getting to 1,000 XP points, regardless if you complete the quests or not.
Special Event – Epic Duels of Rock Legends - Image via Blizzard
Battlegrounds Updates in the 26.4 Hearthstone patch
It hasn't been a month since the last Battlegrounds patch in which the game mode got over 100 new minions, and yet, Hearthstone's autobattler is getting some extra content too, with the 26.4 update. Two new Heroes are entering the Tavern.
Pirate enjoyers, I'm pleased to tell you that Cap'n Hoggarr is back! Much like its minion version, the new Hero will give you one gold after you buy a Pirate. While you can't make Heroes golden, I know people will find a way to get infinite Gold.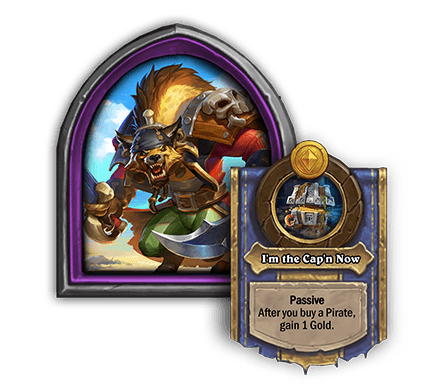 Cap'n Hoggarr
Inge, the Iron Hymn
Furthermore, a brand new character is entering Bob's domains: Inge, the Iron Hymn. This singer escaped the Festival of Legends and will try to make a living in the Tavern. Time for Bob to organize karaoke nights?
"Inge, the Iron Hymn will be guaranteed in every game for the first 2 weeks after launch. Cap'n Hoggarr will be guaranteed in every Pirates game for the first 2 weeks after launch."
From the Hearthstone 26.4 Patch Notes
The Lord of Terror is back!
Celebrating the upcoming Diablo IV launch, the Lord of Terror will make a new appearance in Hearthstone. From June 5 to June 7, Diablo will be available in every Battlegrounds lobby. The controversial Hero will set the waters apart between those who enjoy the unique playstyle Diablo has, and those who just can't bare its existence.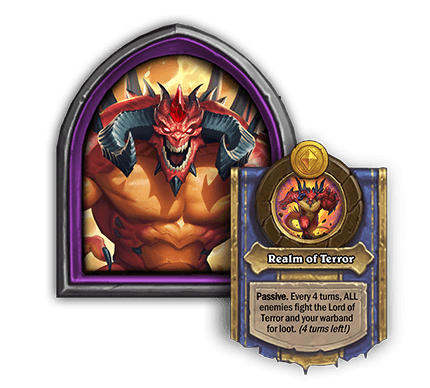 Diablo Battlegrounds Hero
While Diablo might leave Bob's Tavern in just three days, the 26.4 Hearthstone patch notes also mention that the iconic Blizzard character will make an appearance in Duels as well. Diablo will return to duels for a limited time fully unlocked and with a new Signature treasure.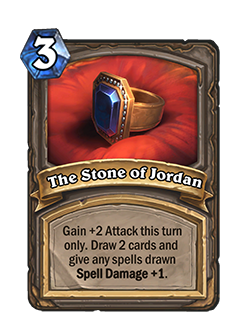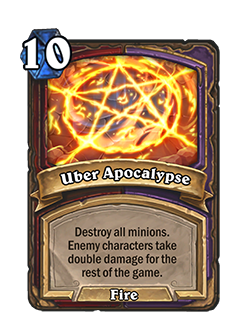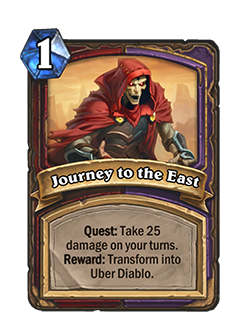 Arena Rotation
Last but not least, one of Hearthstone's oldest game modes is getting a reset with the 26.4 patch. As it happens every time we get a new set, a new Arena season begins, and with it, all the ongoing runs will be retired.
This means that you can win yourself some extra resources for free by leaving a run unfinished. Blizzard will give you the rewards corresponding to the number of wins you achieved, plus a free entrance ticket as compensation.
The new sets that will be available in Arena according to the 26.4 Hearthstone patch notes will be the following:
Core
Voyage to the Sunken City
Murder at Castle Nathria
March of the Lich King
Path of Arthas
Festival of Legends (including the new Audiopocalypse Mini-Set)
That's all for now, but stay tuned to esports.gg for more Hearthstone news and updates. The Audiopocalypse is about to begin!