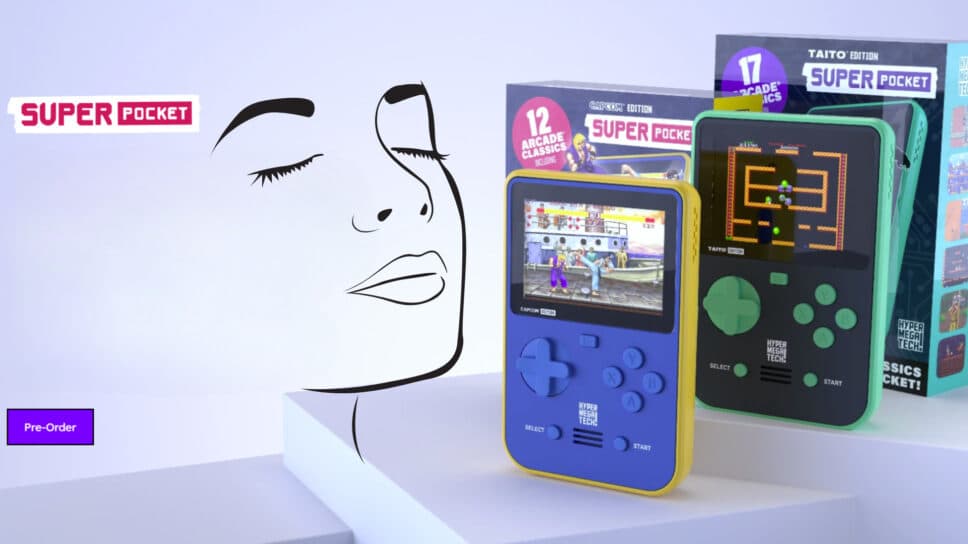 Super Pocket puts Capcom classics in the palm of your hand
Need more gaming on the go? The Super Pocket Capcom and Taito handhelds from Hyper Mega Tech could help, with preorders happening soon.
I don't need any elaborate excuse to buy cool handhelds these days. In a post-Vita world (Vita means 'Life') it feels like portable gaming is as prevalent as ever. Developer Hyper Mega Tech is looking to throw its own hat into the ring with the Super Pocket Capcom and Taito handheld editions. Coming from the folks that brought the Evercade system to life, these nearly 3 inch IPS screens pack a ton of gaming punch.
The Super Pocket looks to be a smaller, Gameboy-esque offshoot of HMT's Evercade EXP--Which actually does look like the Vita. If you're looking for retro, legal gaming then you could certainly do far worse than these cute, form fitting pocket devices.
Super Pocket, Capcom, Taito, and you
Set for release in October 2023, the Super Pocket handheld comes in both Capcom and Taito theming. Here's the technical specs that both devices share.
USB-C charging - For fast charging. Cable included
Evercade Compatible - Over 45 cartridges with 500+ games
High Quality Screen - 2.8" IPS Screen 320x240
The primary difference between the two besides color is the included--and legal--games. Here's the list of titles for the Capcom version.
1942
1943
1944: The Loop Master
Bionic Commando
Captain Commando
Street Fighter II: Hyper Fighting
Strider
Wolf of the Battlefield: MERCS
Mega Man
Final Fight
Ghouls 'n Ghost
Forgotten Worlds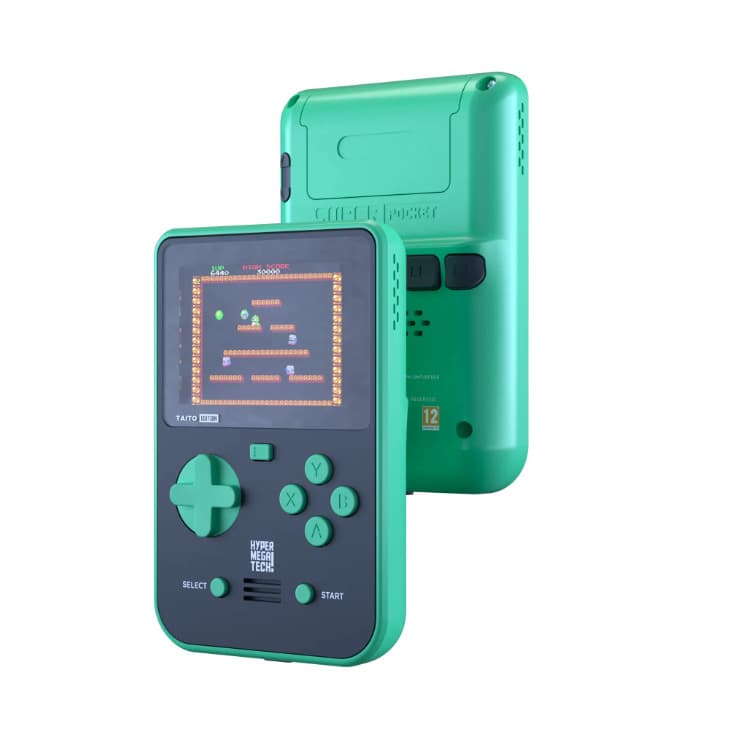 As for the Taito version of the Super Pocket, the games list looks a bit different.
Space Invaders
Bubble Bobble
Operation Wolf
The NewZealand Story
Rastan
Cadash
Chack'n Pop
Don Doko Don
Elevator Action
Football Champ
Growl
Kiki Kaikai
Legend of Kage
Liquid Kids
Space Invaders '91
Volfied
The Fairland Story
Preorders for the Super Pocket Capcom and Taito editions begins on July 14 for a price tag of $59.00 USD. Is it worth the price of admission? Check back in around October and find out.