Chair manufacturer Vertagear have issued an apology following a rather blatant sexist tweet was posted on their official Twitter account. While the apology was made swiftly, a closer look at their social posts has made it clear it is not an isolated incident.
Chair manufacturer Vertagear has issued an apology following an extremely negative reaction to one of their social media posts on July 18th. The post in question became the topic of strong debate on social media, with prominent community figures such as AvaGG, Lowco and JessBroHard condemning Vertagear for being out of touch.
The social media post in question: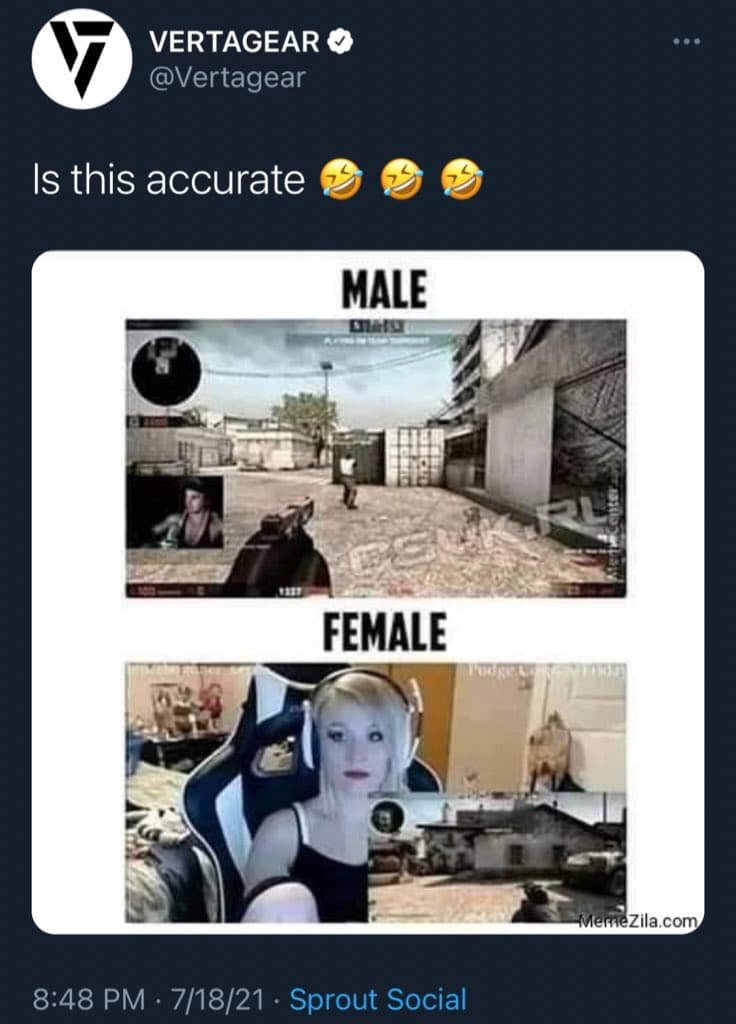 Following the negative reaction to the tweet, Vertagear deleted it but not before a screenshot of it was shared. A day later, on July 19th Vertagear posted an apology on Twitter.
"While we still hope to keep things entertaining for our fans, we'll try our very best to be more sensitive to the type of content that can cause pain and agony to different groups of people. Every aspect of the way we generate or source content in the future will be reviewed to make sure that we're doing everything we can to stop bias and discrimination," said Vertagear in their official apology post.
In the apology, Vertagear went on to say that "the incident has been a true lesson for all of us and we hope you can accept our most sincere apology". Vertagear also said they would take full responsibility and said they were "slow to see the mistakes being made and have hurt many people with a recent tweet that we made".
However, further incriminating evidence was shared by Twitter user Laura Hirsbrunner, who had collected a few of the company's previous posts on Twitter over the last month:
Here are a handful of the replies to the repost of Vertagear's controversial tweet: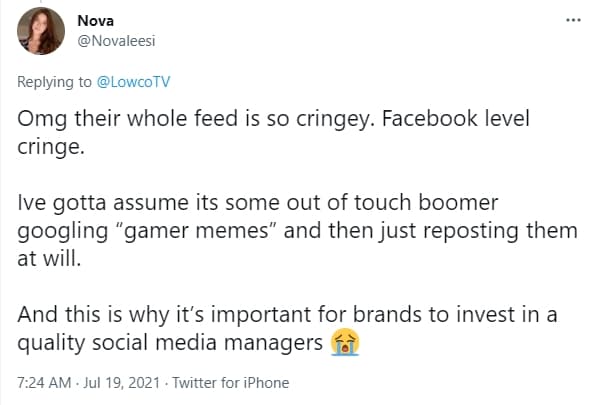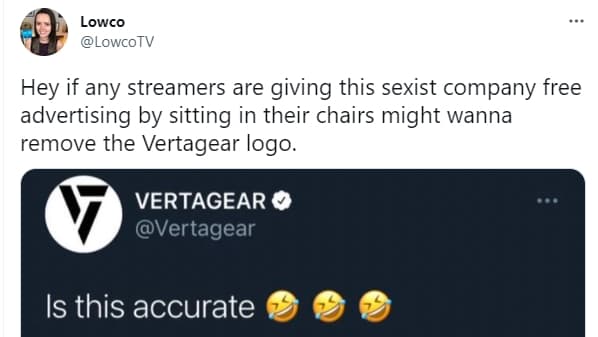 It is not the first time a social media account in the gaming and esports sphere has been forced to apologise. Last week CLG became the topic of ridicule for their bad taste behind-the-scenes video on Twitter. Meanwhile, back in April, Minnesota Rokkr's "spicy" tweet got them in a world of trouble in the press.
*UPDATE JULY 19th* - Vertagear make second apology
Vertagear have published a second apology in relation to the recent incident. In the second letter published seven hours after their initial apology - which was by all accounts fairly generic - Vertagear have shared that after taking time to reflect on the situation they have released the individual responsible for "these posts" effective immediately. Their secondary post thankfully admits that the issue was not an isolated one.