The next major Minecraft update will add the Trial Chamber and an automatic crafting item called The Crafter.
Mojang has announced a new update coming to Minecraft in 2024 that will add a host of new features, including a new structure and automatic crafting with Redstone. The new update, announced as part of the Minecraft Live 2023 broadcast will focus on combat, adventures, and tinkering, and is said to celebrate the 15-year anniversary of the game's release.
As part of the next update, Minecraft will see a new structure called the Trial Chamber added to the game. You'll be able to test your combat skills in this new structure. Additionally, a new block called the Crafter is being added. This item will make automatic crafting via Redstone available in vanilla Minecraft for the first time.
Minecraft adds new structure called the Trial Chamber
The Trial Chamber (Image via Mojang)
Perhaps the biggest new feature is a multiple room structure called the Trial Chamber. Apart from some unique visual features, the Trial Chamber is procedurally generated, and no two will be the same. It'll challenge you with mob spawners, puzzles, and traps.
Each Trial Chamber will include dozens of new blocks including Copper grates, new decorative Tuff blocks, and lots of new uses for copper overall, including Copper Lights.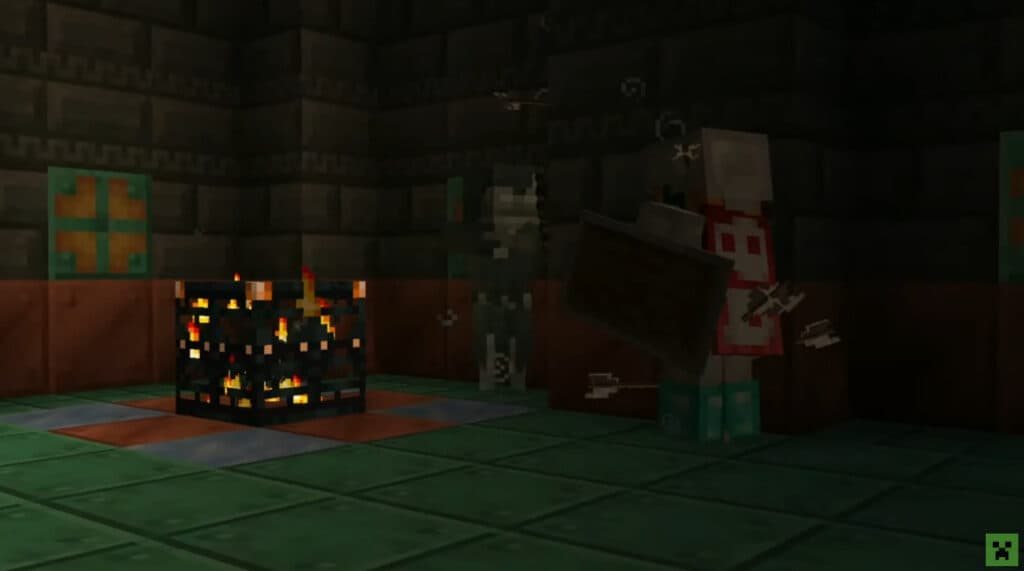 A Trial Spawner (Image via Minecraft)
Trial Chambers will include Trial Spawners, which will spawn more difficult mobs such as Strays and Slimes. Unlike regular spawners, these won't need to be destroyed to stop spawning monsters. Instead they'll go on cooldown when the trial is completed, and then will start again later. Defeating a Trial Spawner's challenge will drop loot like Emeralds. And the difficulty of a Trial Spawner will scale depending on the number of players online in a server, if you're playing online.
New Autocrafting in Minecraft with Crafter
The Crafter (Image via Mojang)
In perhaps the most incredible addition to the game, automatic crafting, long the domain of modded versions of the game, is finally being added to vanilla Minecraft. This is being added via the Crafter, a new block that can have Redstone inputs and recipes put into it. By placing recipes in the block, you can feed materials into it, and have them automatically made and output. 
The Crafter in action (Image via Mojang)
By adding hoppers and more, you can fully automate the process. This feature has been something people have wanted in the game for years, and popular mods and mod packs like Tekkit and Create have incorporated it for multiple iterations. The potential of this new block seem limitless, and it's truly a revolution in Minecraft.
The Breeze, the Wind Blaze in Minecraft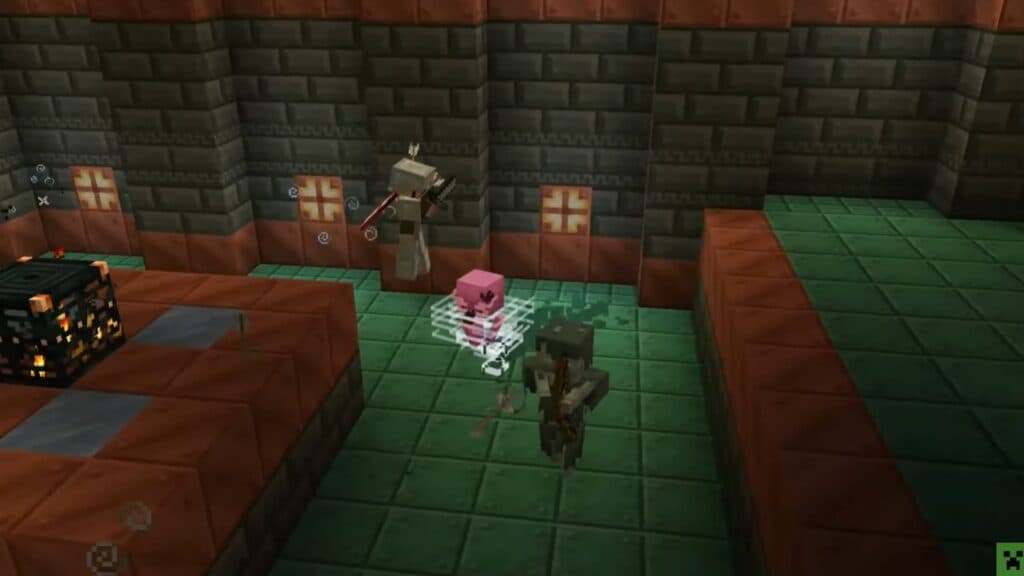 The Breeze (Image via Mojang)
The Breeze is a new mob that appears in Trial Chambers. These are semi-aggressive mobs that will use their wind attacks to blow you away. This is a grumpy-looking mob with angry eyebrows, and can even activate dispensers and levers because of its wind attacks.
When can we play the Trial Chamber (and other features) in Minecraft?
All these features will be added to betas and snapshots in just the next few weeks. Mojang stated that it wanted to strike a balance between updating old features and adding new items in its next update, giving an example of a recent snapshot where they added putting items in Decorated Pots.
Additionally, you can play around with the Crafter right now thanks to a recent snapshot!
---
Stick with esports.gg for more gaming news!