The Armadillo has won the Minecraft Mob Vote 2023 and will be added to the game in the coming months as a new update.
The votes are in, and it's official: The Armadillo will be the next Mob added to Minecraft. The Armadillo won out the vote, defeating the Crab, and Penguin in the public vote. The results were revealed as part of Minecraft Live 2023, on October 15.
During the reveal, we discovered that The Penguin received the least amount of votes, while the Crab came second. It was also announced that this Mob Vote had the most votes of any before. The exact number of votes and percentages of the vote were not initially released.
The Armadillo will drop Scute which can be crafted into armor for your pet Wolf. Armadillos will reportedly spawn in warm biomes such Savannas. In the real world, Armadillos live in tropical and subtropical regions of Central and South America.
The usual festive spirit of the Minecraft Mob Vote has been marred with controversy due to players being frustrated with the perceived unfairness of the Mob Vote. This led to the #StopTheMobVote movement, which demanded the Mob Vote be scrapped, and all three animals be added to the game.
This movement was incredibly present during Minecraft Live 2023's broadcast, which saw the stream on YouTube have its chat spammed with the message "#StopTheMobVote." This continued throughout the broadcast, dominating almost all of the chat for the duration.
Ironically, Mojang announced a plethora of new animals for Minecraft Education during on Minecraft Live, as part of the Planet Earth III pack, including sharks, whales and more. This is in collaboration with the BBC.
Additionally, at least one new Mob was announced for the main game, The Breeze, a windy cousin of The Blaze that blasts players with air in a dramatic fashion.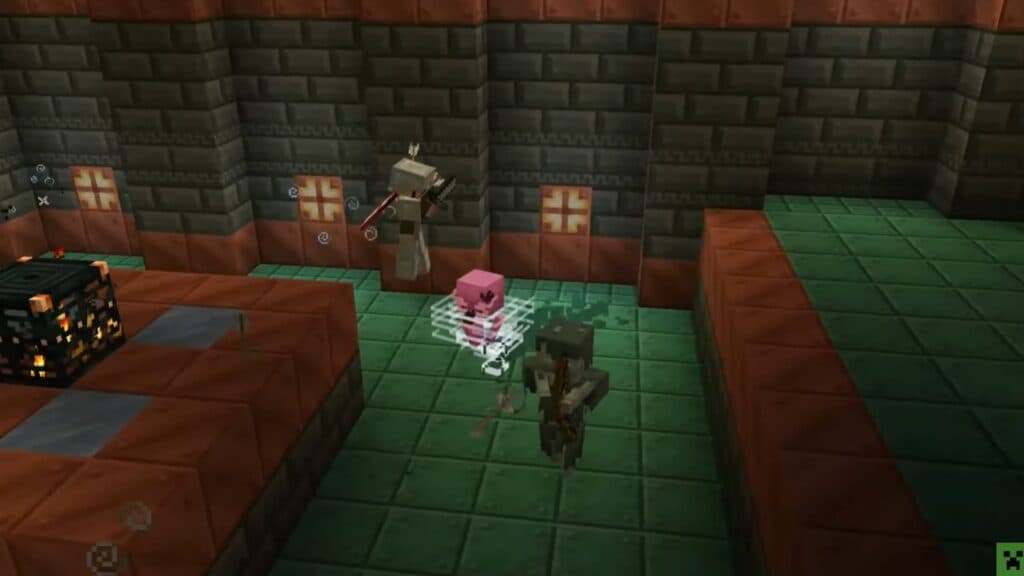 The Breeze is a new mob being added to the game (Image via Mojang)
As the Minecraft Mob Vote winner, The Armadillo will reportedly be added to the game in the future, although a solid date wasn't given. Additionally, Mojang didn't quash hopes that the other mobs would be added to the game at a later date, pointing to the Frog which was added to the game after initially being shelved for a long time.
---
Stick with esports.gg for more gaming news!