The worlds of MTG and Marvel finally collide as Wizards of the Coast announces a Magic: The Gathering collab with the comics brand.
Magic: The Gathering x Marvel
"Titans of entertainment found in stores worldwide, Magic: The Gathering—one of the world's most popular trading card games—and Marvel," says the announcement today from Wizards of the Coast. "One of the world's most prominent character-based entertainment companies—are collaborating to share fan-favorite Super Heroes, villains, and more through amazing tabletop gameplay."
And what does that mean for an MTG x Marvel crossover? Right now, all we know for sure is that a set under the game's Universes Beyond lineup is in the works. This joins past releases from the IPs of Warhammer, Doctor Who, Lord of the Rings, and more.
MTG, Marvel, and scarcity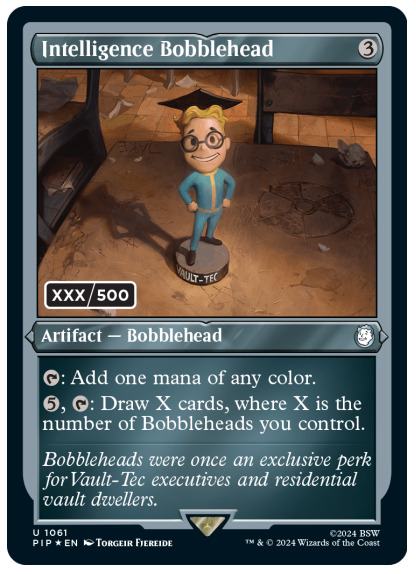 While the question at-large for this Magic: The Gathering and Marvel collaboration is the set focus, another looms large. It appears each of these sets going forward has some kind of limited edition 'hook' in the form of a rare card or cards. For the Lord of the Rings set it was the literally one-of-a-kind One Ring uber mythic rarity card, bought by everyone's favorite sad boy Post Malone.
The Fallout MTG set is continuing the trend. Each of the stat-based bobbleheads seen in game will get a special 500 limited printing. Is it possible we'll see an Infinity Gauntlet mechanic with the gems playing the role of this set's chase cards?
Only time will tell, as we know nothing else about this set besides its existence and a 2025 release date. We'll tell you more when we have it.