The next Marvel Snap Season, Bloodstone, arrives tomorrow and here's everything you need to know about it!
Marvel Snap's new Bloodstone Season will start tomorrow and promises to bring a ton of spooky elements to the game. As usual, with each new Marvel Snap season, players will get a ton of new content, including a Season Pass, new cards, locations and bundles.
Bloodstone - New Marvel Snap Season
With another video starring Ben Brode, Second Dinner presented the new Marvel Snap Bloodstone season. The new season starts on October 2 at 8 p.m. PDT and will last 5 weeks.
The new Marvel Snap Season will feature Elsa Bloodstone as its main character and Season Pass Card. Players can purchase this card with the Premium Season Pass for $9.99, and get extra resources and a bunch of cosmetic items.
Free-to-play users will still be able to collect Credits and Gold from the Season Pass as well. Here's a comparison chart to help you make up your mind.
| | | |
| --- | --- | --- |
| Credits | 2300 | 2600 |
| Gold | 300 | 1200 |
| Variants | 1 | 8 |
| Avatars / Titles / Cardbacks | 2 | 8 |
| Boosters | 85 | 315 |
With the introduction of the new Weekend Challenges, Marvel Snap Season Pass buyers get some additional resources after completing the quests locked behind the featured card.
New Marvel Snap Cards for Bloodstone Season
Elsa Bloodstone is one of five new Marvel Snap cards coming to the game this season. Each week, players will be able to get the new cards via Spotlight Caches or Collector Tokens. Elsa Bloodstone will only be available via the Season Pass, during October, but will be introduced to the game into Spotlight Caches in the future.
These are the other cards coming up in Marvel Snap's new season Bloodstone:
Man-Thing
Effect: Ongoing: 1, 2, or 3-Cost cards here get -2 Power.
Release: October 9
Series: 4
Collector Token cost: 3,000
Black Knight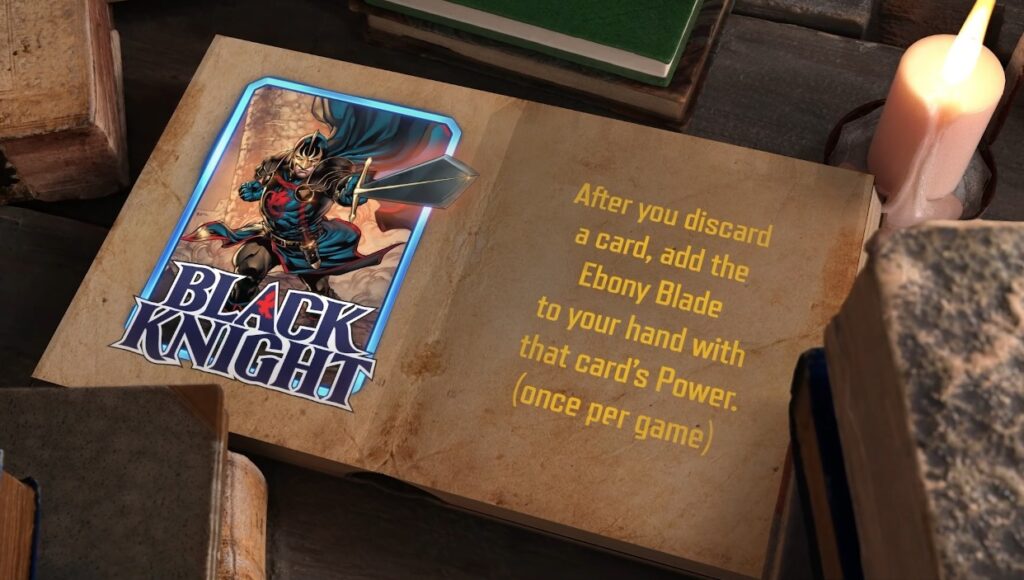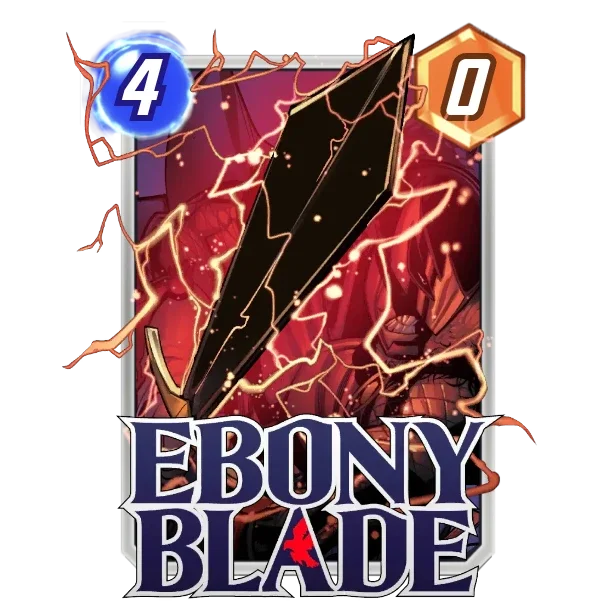 Effect: After you discard a card, add the Ebony Blade to your hand with that card's Power. (once per game)
Release: October 16
Series: 5
Collector Token cost: 6,000
Nico Minoru
Effect: On Reveal: After you play your next card, cast a spell. (The spell changes each turn.)
Release: October 23
Series: 5
Collector Token cost: 6,000
Double this card's Power
Add a copy of it to your hand
Replace that card's Location
Give it +2 Power
Destroy it and draw 2 cards
It becomes a Demon
Werewolf By Night
Effect: After you play an On Reveal card at another location, move there and gain +2 Power.
Release: October 30
Series: 5
Collector Token cost: 6,000
There are two cards from this new season set that are driving the Marvel Snap community crazy. Elsa Bloodstone has already forced the team to nerf Kitty once more. Moreover, Nico Minoru created a ton of interest given the new Spell mechanic.
In addition to these releases, the new season will welcome many Marvel Snap card variants. The presenting video showed the following arts.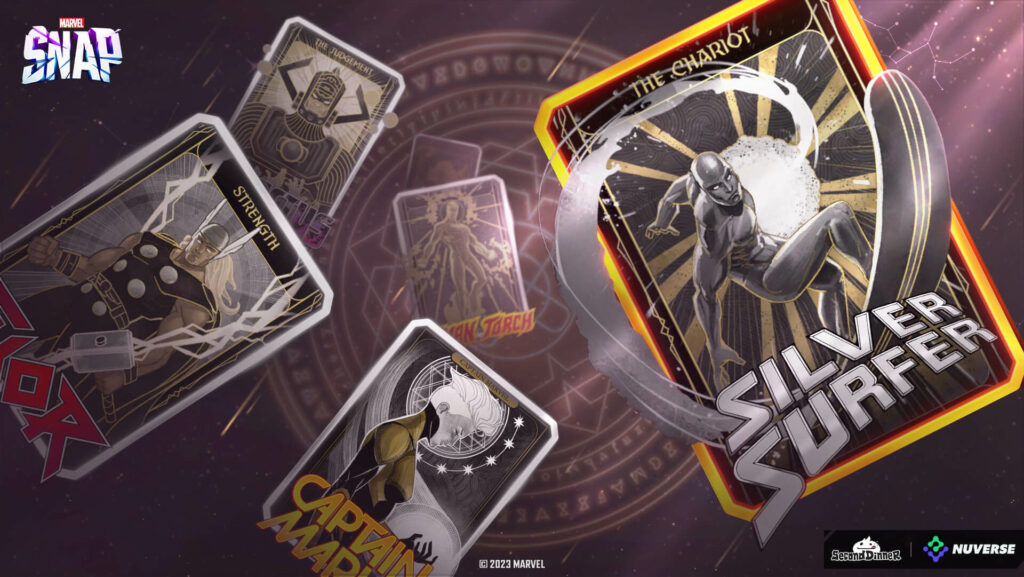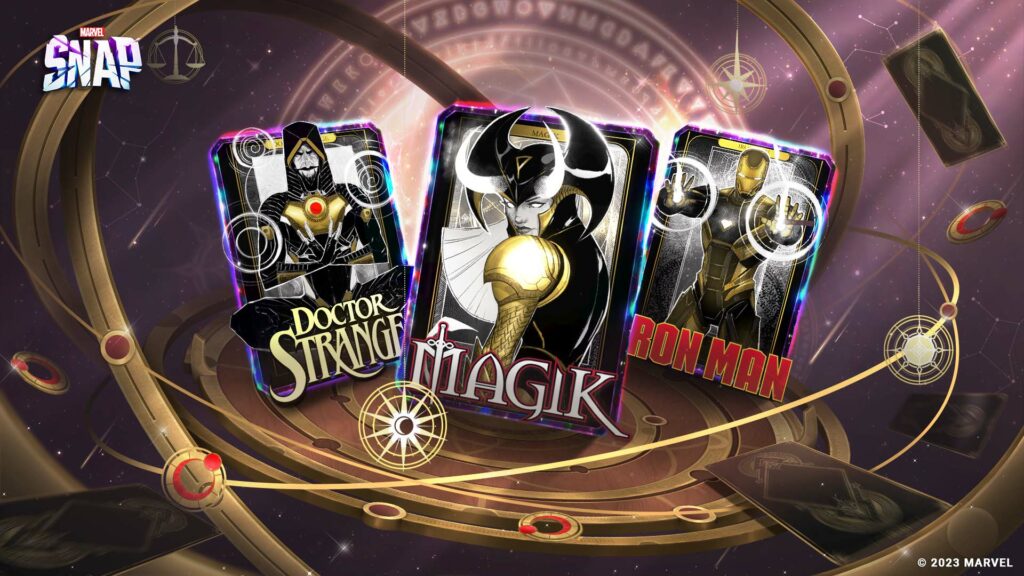 "This month, we're excited to announce our darkest collaboration ever with our friends at 2K Games and Marvel's Midnight Suns. With free login rewards, exclusive bundles, a total shop takeover, and an all-new location inspired by the hit-game, there's plenty of darkness to embrace."
New Locations
The new Bloodstone season will also introduce two new Locations. Second Dinner has slowed down the frequency with which they added Locations to the game after player feedback.
In line with the Halloween-themed season, Marvel Snap is bringing two new Locations to add flavor to the game. Hotel Inferno and The Abbey will enter the game as Featured Locations, which means that their appearance rate will be boosted up to 50% during their first day.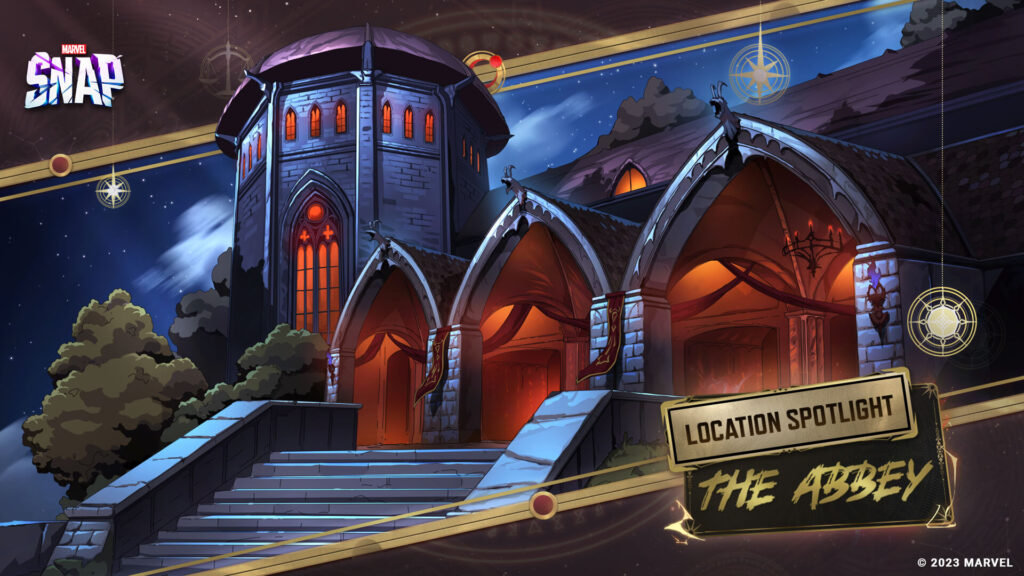 Once their initial day passes, their appearance rate will go down to normal depending on their rarity.
We hope this article helped understand the new and upcoming Marvel Snap season - Bloodstone. Stay tuned to esports.gg for more Marvel Snap and Gaming content.