A new Final Fantasy XVI trailer was shown off, along with a release date!
With Final Fantasy XVI news being in short supply, fans were overjoyed when the game was shown off again during the Sony State of Play in June 2022.
A new trailer was debuted that focused on showing gameplay, along with some story moments. Surprisingly players also received a release window for the launch of the game.
Shiva in the Final Fantasy 16 Dominance Gameplay Trailer from the Sony State of Play
A Fresh Look and Release Date
Final Fantasy XVI isn't like previous games in the series and has more action-oriented combat, similar to what was seen in Strangers of Paradise.
This move away from turn-based combat is quite a surprise as that has been the series' go-to gameplay since its debut in 1987. Along with this, a release window was given out of Summer 2023, meaning that the game was closer to completion than many fans once thought.
The trailer title, Dominance has been posted to the Final Fantasy YouTube trailer. You can check it out below!
Dominants Take Center Stage
The game revolves around characters known as Dominants who are blessed with special powers. These powers are related to classic Final Fantasy bosses such as Shive and Ifrit, who seems to be fueling the game's main protagonist, Clive Rosefield. Cutscenes of the characters using this power were shown throughout the trailer.
This will likely play into the action-oriented combat and allow you to release special abilities on the enemies that choose to oppose Clive.
A Stellar Cast is Working on Final Fantasy XVI
A long list of industry veterans have come together to work on this title. A list of some of the staff working on the project can be found below.
Producer - Naoki Yoshida: known for his work on Final Fantasy XIV, Dragon Quest X, and Dragon Quest: Monster Battle Road
Main Director - Hiroshi Takai: Known for his work on Final Fantasy V, SaGa Frontier, and The Last Remnant.
Creative Director & Original Screenplay - Kazutoyo Maehiro: Known for his work on Final Fantasy XIV, Final Fantasy XII, and The Last Remnant.
Localization Director – Michael-Christopher Koji Fox: Known for his work on Final Fantasy XIV, Final Fantasy XI, and Final Fantasy VII Dirge of Cerberus.
Art Director - Hiroshi Minagawa: Known for his work on Final Fantasy XIV, Final Fantasy XII, and Final Fantasy Tactics.
Combat Director - Ryota Suzuki: Known for his work on Devil May Cry 5, Dragon's Dogma, and Marvel VS. Capcom 2.
Character Design - Kazuya Takahashi: Known for his work on Final Fantasy XIV Online, Final Fantasy XI Online, and Final Fantasy X)
Composer - Masayoshi Soken: Known for his work on Final Fantasy XIV, the Nanashi no Game series, and Mario Hoops 3-on-3.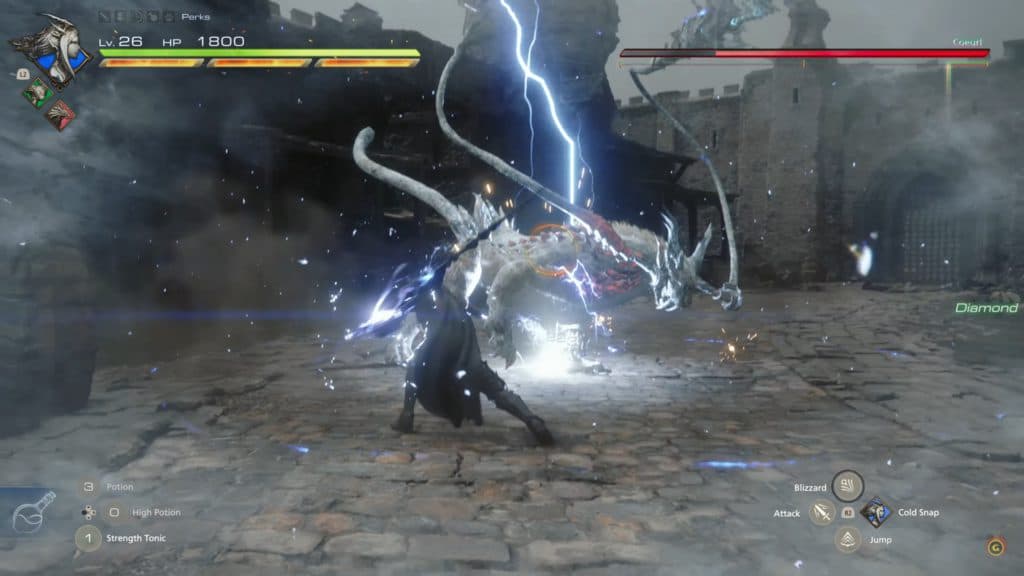 While not all of the games listed above are Final Fantasy titles, each of the cast has an impressive portfolio and years of experience to pour in Final Fantasy XVI.
It was announced in the official press release from Square Enix that the game is now in the final stages of development. This likely means that many things like the story and core gameplay features have been finalized, and the game is in the polishing stage.