OG Fortnite is about to return. Here are the top locations people hope to see again.
The OG Fortnite map from Chapter 1 is confirmed to be re-released as part of Chapter Four, Season 5, meaning we could see the return of many iconic locations. But just what season will we be returning to? And what locations are people hoping to see?
Here is a list of the top 7 locations people want to see return in Fortnite Chapter 4, Season 5 (OG Fortnite).
The locations people want to see the most from OG Fortnite
On November 3, the new Fortnite season will drop. Fortnite has been hinting that the entirety of this next season will be centered around Chapter 1, the OG days. No one knows for sure which time in Chapter 1 that we will see, but a lot of people are hoping that specific locations return.
Here is every location people hope to see from OG Fortnite in Season 5.
7. Snobby Shores
Image via Fortnite Wiki.
First introduced in Chapter 1, Season 2, Snobby Shores became an instant favorite. This cozy little neighborhood, placed right on the shores of the island, was a great lowkey spot for players to land. You never saw too many people, but just enough to get yourself an elimination or two. The loot was never scarce, and there was still a lot to explore. The only downfall was that the zone could pull on the opposite side of the map, making it difficult to rotate.
Image via Fortnite Insider.
Snobby Shores was loved by many, and a lot of gamers hope to see this POI return next season.
6. Lazy Lagoon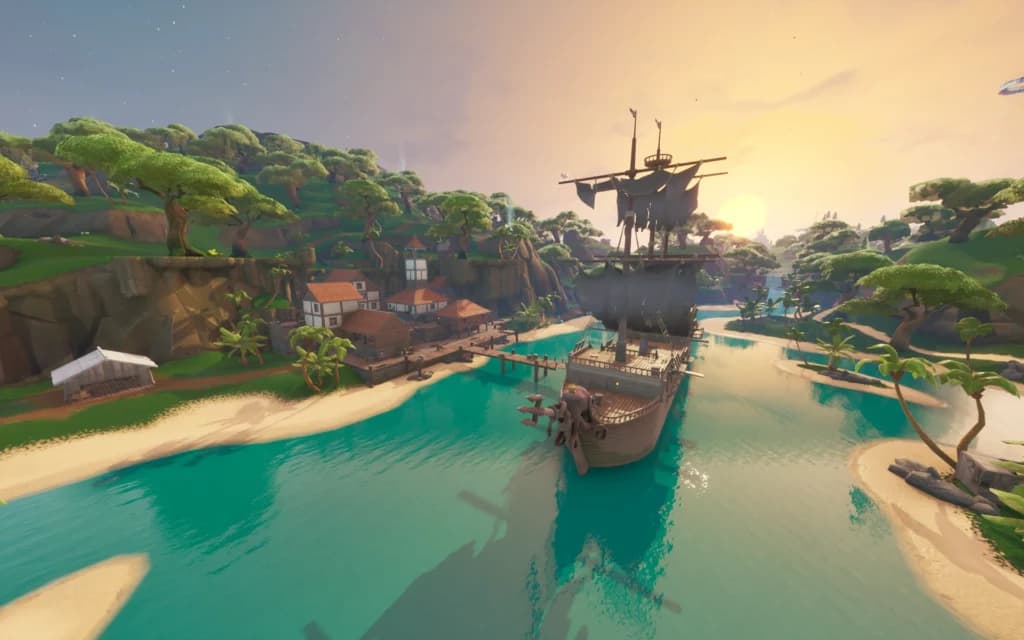 Image via Fortnite Wiki.
Lazy Lagoon was a huge hit when first released. Directly below the volcanoes, this small little cove featured an old Caribbean town and a massive pirate ship. When cannons were first introduced into the game, players could shoot from the wooden ship into the town, taking out enemies that landed with them from afar.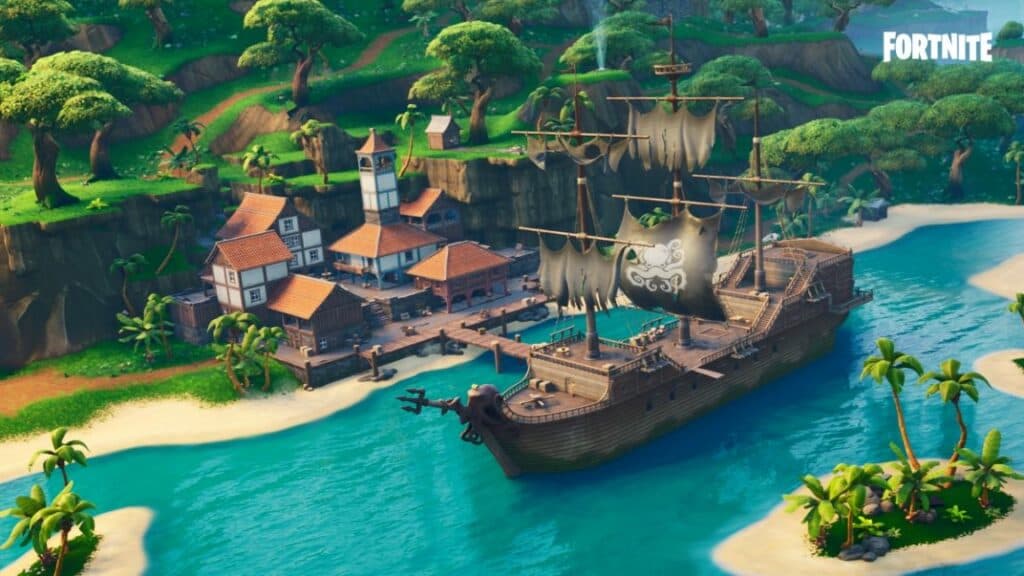 Image via VG247.
Lazy Lagoon had the hearts of quite a few gamers, and many are hoping to see its return with Chapter 4, Season 5.
5. Junk Junction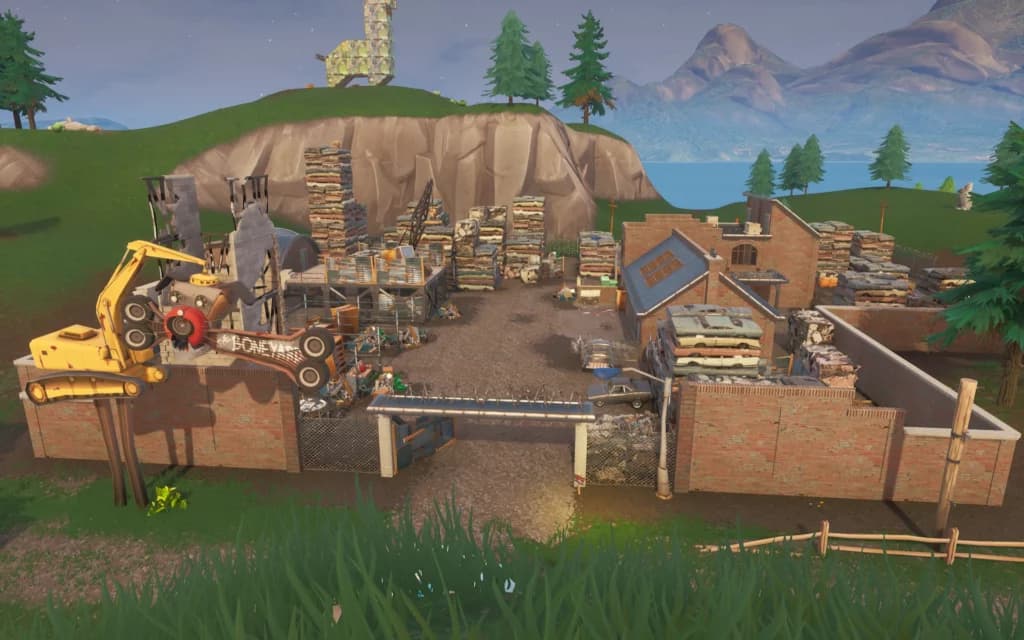 Image via Fortnite Wiki.
Added in Chapter 1, Season 2, Junk Junction stayed within Fortnite for almost the entirety of Chapter 1. This massive junkyard was never scarce on metal, making it a hotspot for gamers who liked landing on the outside of the map. This was the perfect spot to land if you planned on avoiding players throughout the entire game, making it easier to get a Victory Royale.
Image via Tom's Guide Forum.
Junk Junction stuck around for a reason during Chapter 1, and that is why people want to see it return in the next season.
4. Salty Springs
Image via Fortnite Wiki.
Salty Springs was an instant classic the moment it was put into Fortnite. In fact, the location had been there since the beginning but did not get a name until later in Season 2. The small neighborhood was placed alongside a bunch of cliffs, making it easy for players to grab instant high ground on one another. In later seasons, Salty became packed with people landing their off-spawn, making it a favorite amongst many.
Image via Fortnite Wiki.
Salty Springs will go down in history as one of the best locations in Fortnite, and that is why people are yearning to see it return during the OG Fortnite release.
3. Pleasant Park
Image via Fortnite Wiki.
If you are an OG Fortnite player, then there is no doubt that you have a special place in your heart for Pleasant Park. This massive location was home to quite a few spots to explore, with a large soccer field placed in the middle. People could land on one side of the town and never see another foe who landed there. It was just that big, making it a favorite among many.
Image via Forbes.
Pleasant Park has only returned before in Chapter 2, making people hope to see its return again next season.
2. Greasy Grove
Image via Fortnite.
Greasy Grove will always be a favorite amongst Fortnite gamers. The POI has been in the game since the beginning and has only returned once during Chapter 3. With gas stations, houses and a massive restaurant to explore, this location was expansive. Many were heartbroken to see the popular spot not return when Chapter 2 began.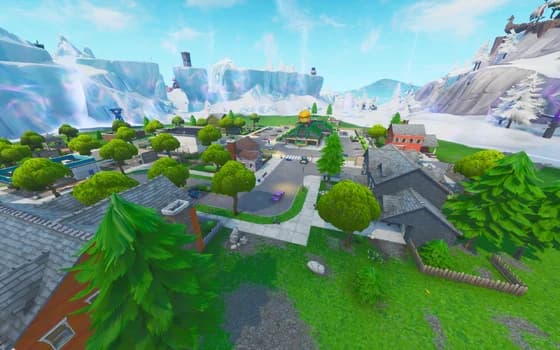 Image via Fortnite Wiki.
Greasy Grove has already been anticipated by many gamers waiting for OG Fortnite to return.
1. Tilted Towers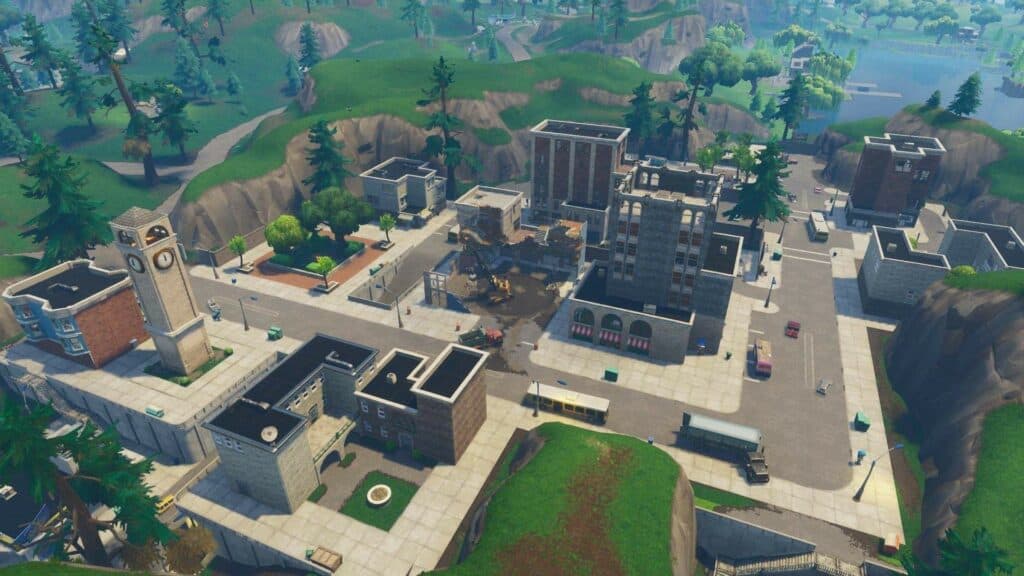 Image via Fortnite Wiki.
Arguably the greatest Fortnite location of all time, Tilted Towers, is bound to make its return in Chapter 4, Season 5. While we have seen various variants of Tilted Towers throughout the years, nothing will be dropping into the city on the OG map. This spot was a smash with gamers, and sometimes almost the entirety of the lobby would land there to duke it out.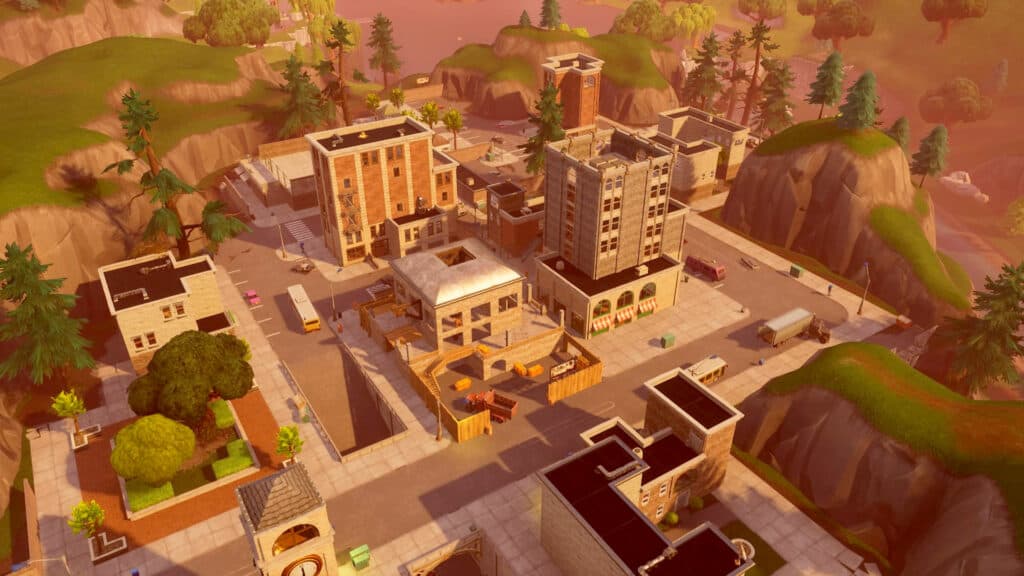 Image via GamesRadar.
Tilted Towers holds some of the greatest memories for the Fortnite community, making it a no-brainer as to why people are hoping to see it return in OG Fortnite.