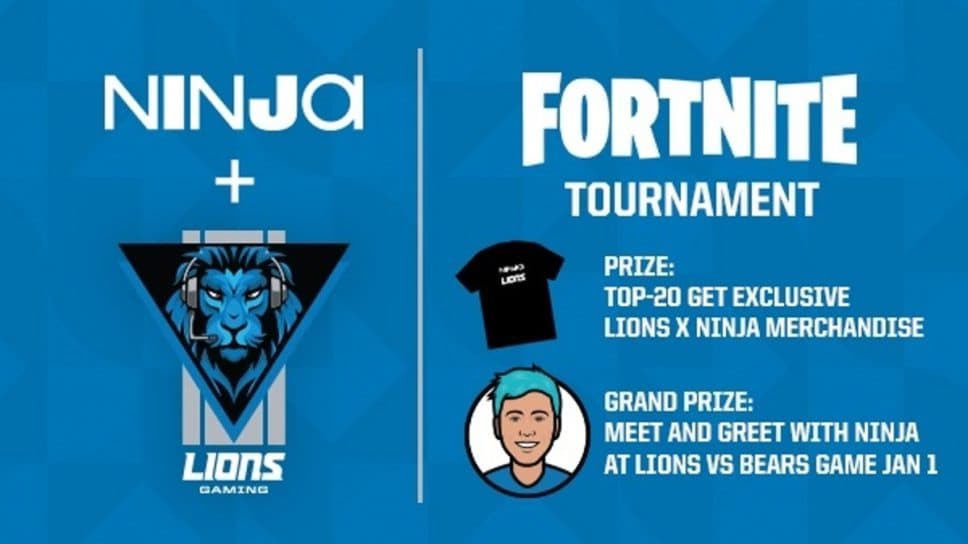 Ninja x Detroit Lions Fortnite tournament: how to win a chance to meet Ninja
Fortnite streamer Ninja and his favorite NFL team, the Detroit Lions, have teamed up to host a Zero Build tournament with unique prizes.
Popular streamer Tyler "Ninja" Blevins has partnered with the Detroit Lions for the first-ever Ninja + Lions Gaming Fortnite tournament. Scheduled to begin December 27, this Zero Build competition is open to all players 16 or older, and there are various prizes up for grabs. What's the grand prize? Tickets to the Lions game when they host the Chicago Bears on New Year's Day and to meet Ninja in person.
Here's everything you need to know about the Ninja + Lions Fortnite tournament.
Ninja + Lions Gaming Fortnite tournament: format, rules, & schedule
It's no secret that two of Ninja's favorite things in life are the
Detroit Lions
and Fortnite.
Ninja has recently streamed
Fortnite quite frequently, primarily in the Zero Build game mode. His enjoyment of the relatively new game mode might explain the competition's format. 
The Zero Build Ninja + Lions Gaming Fortnite tournament begins December 27 with the qualifiers, where the top 100 players will advance to the Finals on December 29 at 8 PM EST.
Ruleset Breakdown
Players are required to stream
This is a Solo Zero Build tournament
Participants must submit the total score of their top three public matches across three hours via a screenshot
The Ninja + Lions Gaming Fortnite tournament is open to all server regions and platforms (PC, Xbox, PlayStation, Nintendo Switch)
Scoring System
1st: 15 points
2nd: 10 points
3rd: 5 points
Eliminations: 1 point each
Those who finish top 20 in the Finals will receive the exclusive Ninja x Lions merch. The tournament winner wins four club seats to the Lions vs. Bears game on January 1 and a meet-and-greet with Ninja before the game. It's worth noting that transportation and travel are not included in the grand prize.
Ninja: the A-List superstar
The 31-year-old streamer became a superstar beyond gaming in 2018, alongside Fortnite's boom in popularity. Over the years, he's collaborated with NFL athletes such as JuJu Smith-Schuster, and musical artists Drake, Travis Scott, and Marshmello. Furthermore, Ninja appeared on The Masked Singer and The Tonight Show, Starring Jimmy Fallon. 
Now, he is collaborating with his beloved Detroit Lions, including a Fortnite tournament and merch. He's made an impact in and out of the gaming world, and this is just his latest achievement.
You can visit the
Rival Games website
for more information, including the complete ruleset and how to register.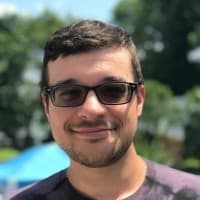 Matthew "MJP" Pryor
Matt "MJP" Pryor began following esports in 2008 when Halo 3 was on top of the world. He is now a Fortnite fanatic who has watched the game's casual and competitive development since the 2019 Fortnite World Cup. Matt plays the game often while reporting on everything from skin collaborations to tournaments and everything in between.