Learn how you can vote in The Block 2.0 contest to design the newest iteration of Tilted Towers in Fortnite Chapter 3 Season 3.
An overhaul of Tilted Towers is coming soon, courtesy of The Block 2.0. Epic Games announced this contest a few months ago, wherein map creators could design their unique take on Fortnite's most iconic drop spot.
The developers have now narrowed the selections, bringing us to three building concepts by nine talented creators. 
The Block 2.0 voting opens tomorrow, and we have all the information you need to choose your favorite structures in Tilted Towers.
The Block 2.0: How and when to vote for Tilted Towers buildings
Only nine map creators remained following thousands of submissions in The Block 2.0 contest. Furthermore, Epic Games divided the contest into three sections; The Restaurant, The Apartments and The Shops. Each category features three of the nine finalists — all of whom are vying to have their names in the Fortnite history books. 
Voting schedule for The Block 2.0:
July 21st - 9am EST - Voting opens for The Restaurant building
July 27th - 3am EST - Voting opens for The Apartments building
August 3rd - 1am EST - Voting opens for The Shops
You'll need Fortnite's in-game gold bars currency to vote for your favorite submission. Then, you can head to Tilted Towers and various construction sites across the landscape to cast your vote.
The finalists, concepts and map codes
Here is a look at The Block 2.0 finalists, concepts and map codes. Remember, only one from each category will become an official building in Tilted Towers this season. Ultimately, you'll want to choose wisely as your vote is critical.
The Restaurant concepts
The Restaurant: July 21 at 9 AM ET to July 27 at 3 PM ET
Benmac (5043-6143-9582)
Ninjah_dj (1932-4990-0032)
Xdark (3538-4323-0965)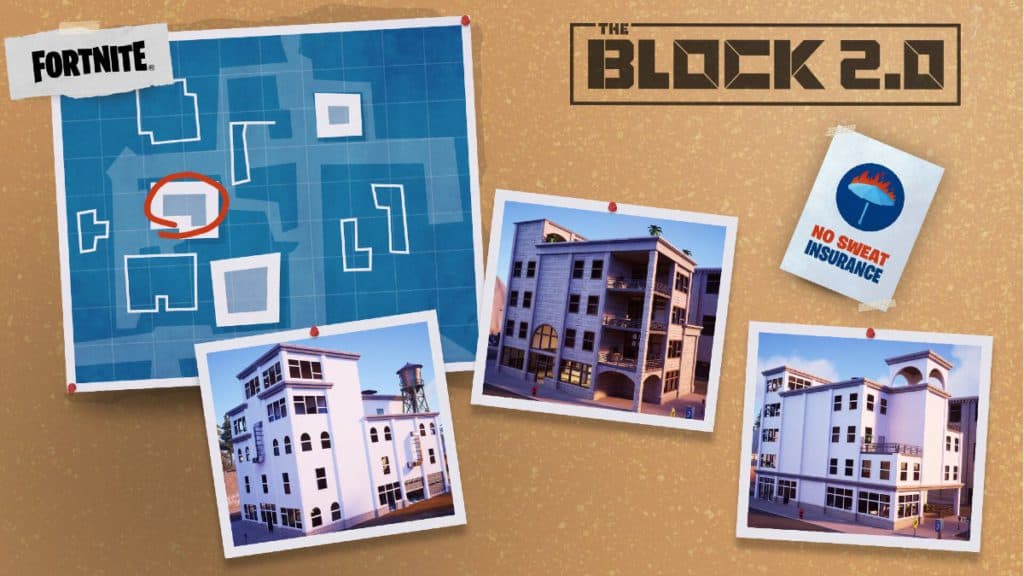 The Apartments concepts
The Apartments: July 27 at 3 PM ET to August 3 at 1 AM
Ashurrii (6081-7966-2506)
Charlee-brown (1434-9352-4208)
Destructo (2865-2667-0486)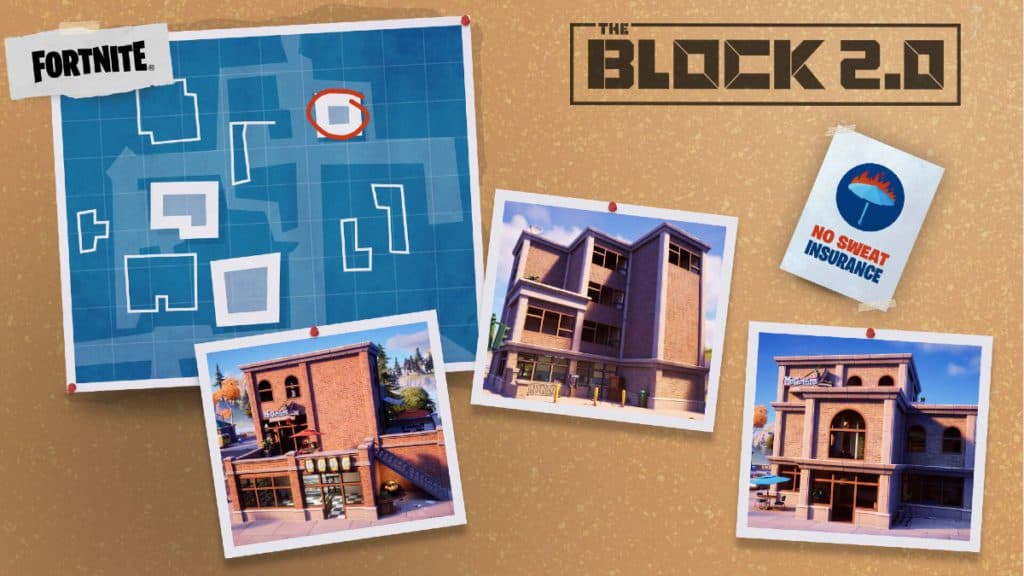 The Shops concepts
The Shops: August 3 at 1 AM to August 9 at 9 AM
0ricent (6614-7150-2309)
Justafrog (1997-0531-3795)
Mrstruelegend (0740-3787-7849)
The Block 2.0 decision period for players will last 20 days. However, it's unclear how quick the turnaround will be once Epic Games determines each winner. We'll be sure to provide any additional updates throughout the voting period.