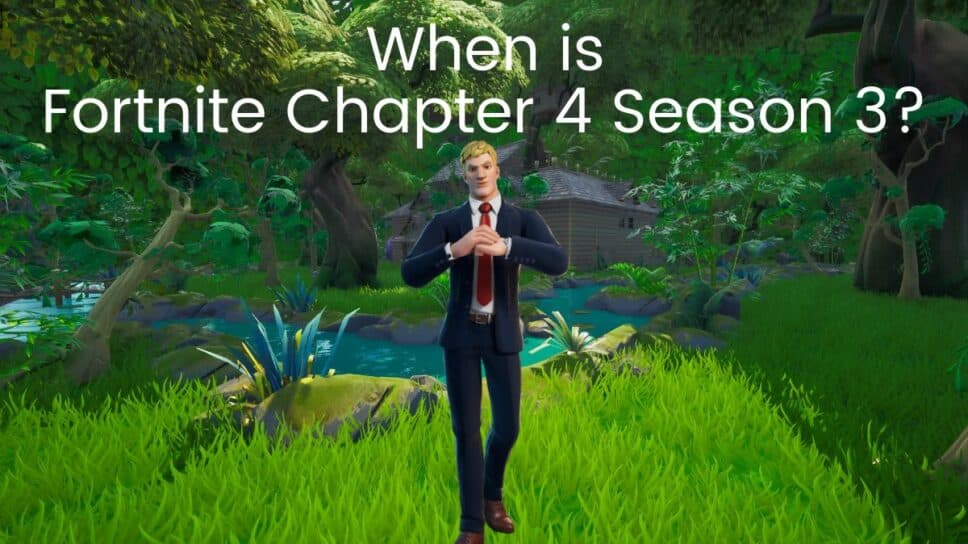 Fortnite New Season: Everything New in Chapter 4 Season 3
Here is everything we know about the new season of Fortnite.
Fortnite Chapter 4 Season 2 has reached the halfway mark after debuting on March 10. The latest Fortnite update brought a Neo Tokyo vibe to the game loved by many. Epic Games introduced new mechanics, weapons, and more to enjoy. However, all good things must come to an end. With Fortnite Chapter 4 Season 3 on the horizon, here is when you can expect the new season and some early leaks.
When is Fortnite Chapter 4 Season 3?
Image via Epic Games
The expected end date for Fortnite Chapter 4 Season 2 is June 8, 2023. Chapter 4 Season 2 concluded on March 9, with the new season launching on March 10.
That could indicate Epic plans to release new seasons on Saturdays. We expect Chapter 4 Season 3 to arrive either Friday, June 9, or Saturday, June 10.
Each new season lasts about three months, meaning Chapter 3 Season 3 could take us to September. With the dates covered, here is what you can expect in Season 3. 
Confirmed: Epic Games reveals complete Battle Pass
Epic is not keeping much of a secret regarding the Fortnite Chapter 4 Season 3 Battle Pass. Over the last few days, the developers have confirmed the Transformers collaboration. Additionally, Epic has revealed the entire Battle Pass for the new Fortnite season.
Fans can expect to pilot the Autobot Optimus Prime and unlock new characters Era, Trace, Rian, Lorenzo, Purradise Meowscles, Mariposa, and Rellik. Here is a look at all of the new outfits per Epic Games: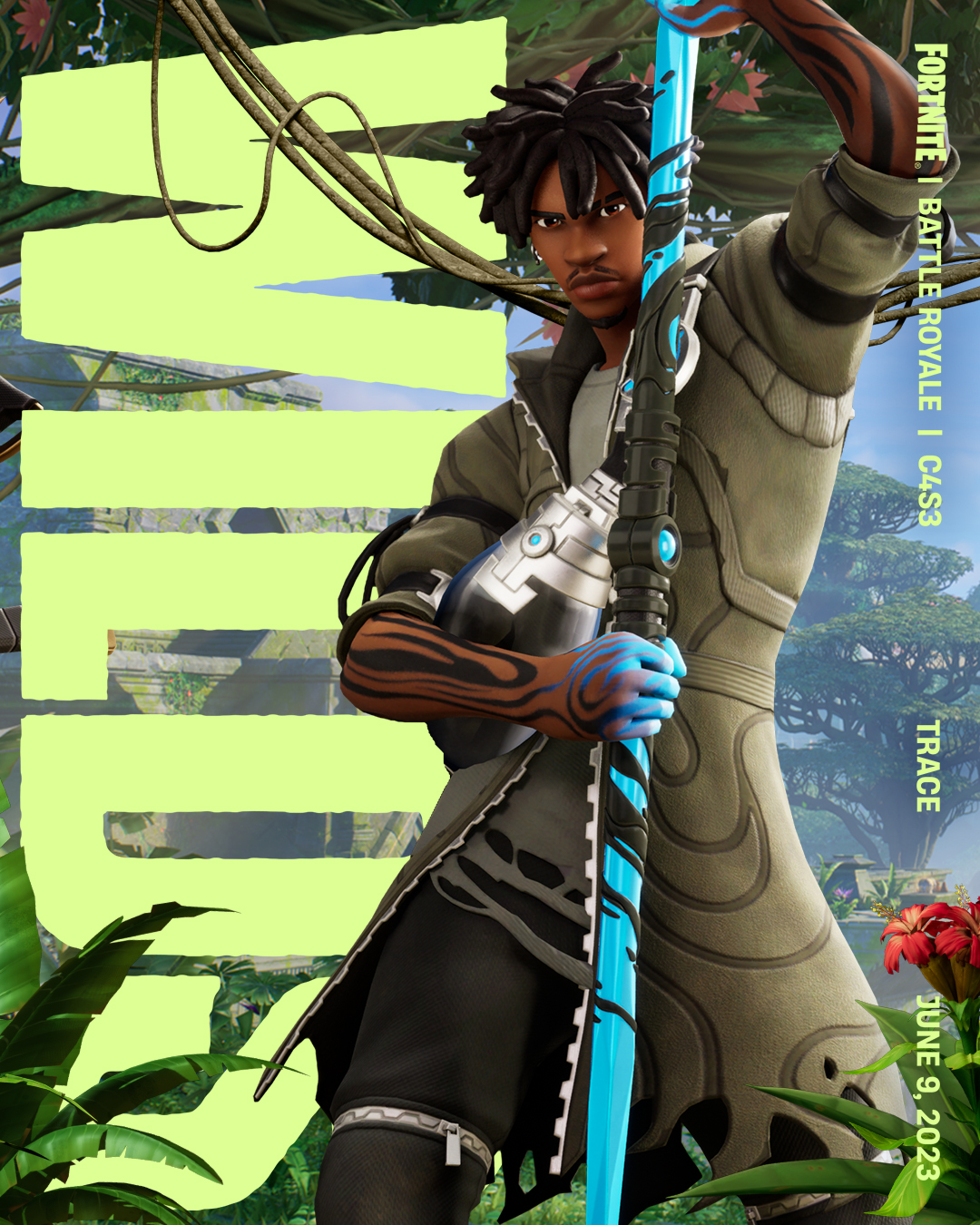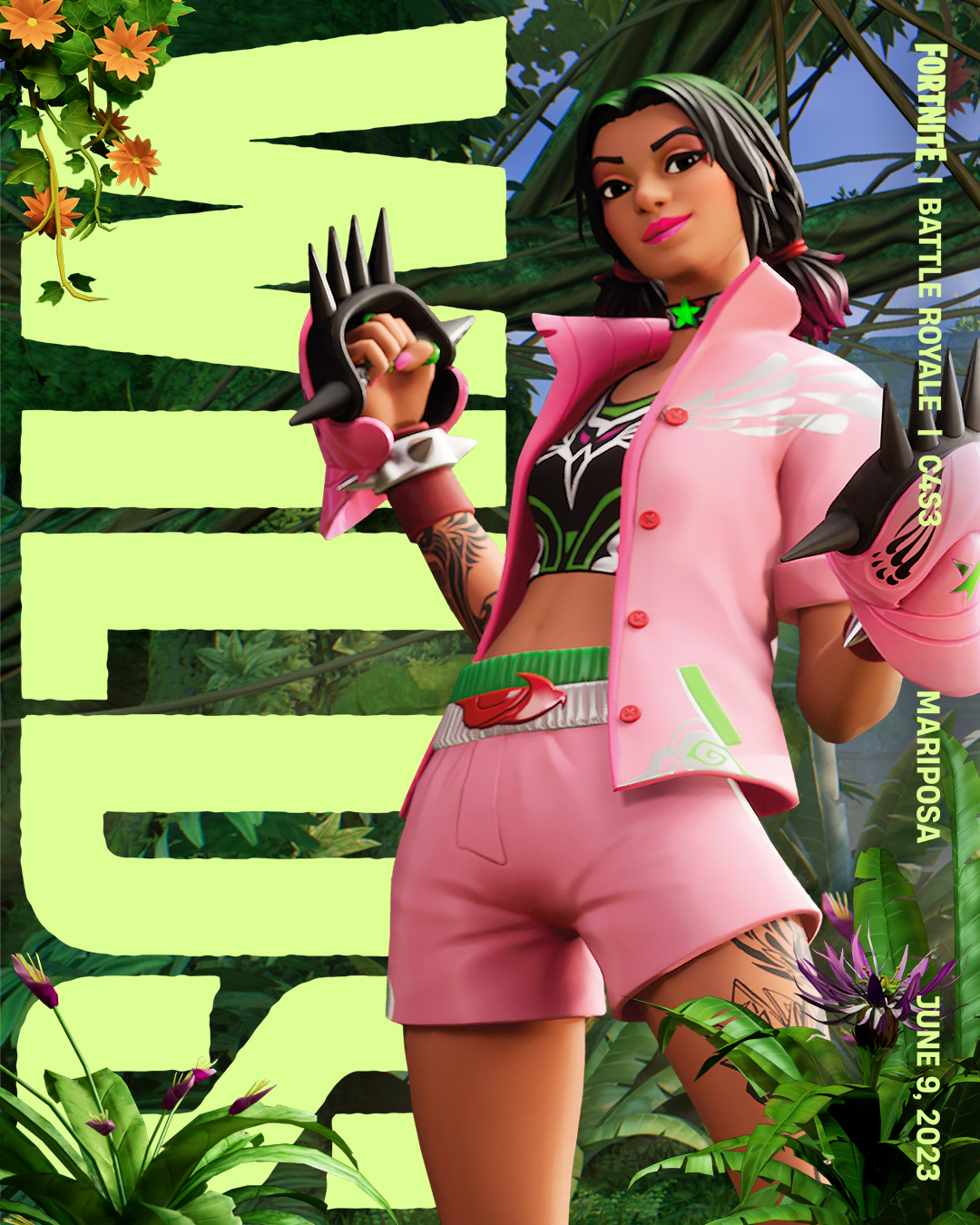 Fortnite Chapter 4 Season 3: Wilds teasers have begun
Fortnite has unleashed the first round of Chapter 4 Season 3 teasers. As expected, this season appears to carry a jungle theme based on the brief clip posted by the Fortnite Twitter account.
Leaked: Fortnite x Transformers collab, rideable raptors, and more are expected in Chapter 4 Season 3
A massive Fortnite Chapter 4 Season 3 leak occurred on May 27 by ShiinaBR and various other sources. The leak depicted a loading screen with Optimus Prime of the Transformers as a playable character.
While the validity was unclear, more leakers confirmed that the image was genuine. Fellow leaker HYPEX followed with more details on May 28.
Here is a list of what leakers expect to see in Chapter 4 Season 3:
Optimus Prime Battle Pass skin
A summer version of Meowscles
Rideable Raptors
Tropical Biome, desert area, and volcanic area
A new racing game mode
Grind Rails returning with a new appearance
Mythic Drum Shotgun + the return of Lever Action Shotgun and Infantry Rifle
Leaked: First Battle Bus image revealed by leakers
Fortnite leaker iFireMonkey tweeted the first official image of Chapter 4 Season 3, depicting the Battle Bus and a green background. This picture led many to believe this color confirmed the rumored Jungle season.
Theory: What you can expect next season
Fortnite leakers have indicated that a first-person game mode is coming soon. The rumors of first-person Fortnite date back almost an entire year, with some screenshots surfacing to support the theory.
Well-known leaker ShiinaBR and various other sources have indicated next season will be "jungle-themed." Furthermore, there are rumors surrounding a mud component and new volcanic elements.
No matter what, Epic hopes to deliver another outstanding Fortnite season beginning June 9. We will be sure to update you with more leaks throughout the week.