Fortnite Chapter 3 Season 3 has officially arrived. Here's what you need to know about the newest weapons, locations, mechanics and more.
Fortnite Chapter 3 Season 2 reached a thrilling conclusion in the season-ending Collision event. After weeks of build-up, players piloted the Mecha for the first time to destroy Doctor Slone and Imagined Order (IO) once and for all. Like past seasons, the event ended with a "to be continued" screen ahead of Fortnite Chapter 3 Season 3.
The wait is now over, following nearly 15 hours of downtime. On the other side, Fortnite resurfaced with Chapter 3 Season 3, also known as "Vibin." The Island is now in a more tranquil state after the relentless battle between the Resistance and the Imagined Order.
Fortnite Season 3 features many changes, including new weapons, locations, mechanics and a Battle Pass with two recognizable movie characters. Here's everything you need to know about the latest Fortnite season.
Fortnite Chapter 3 Season 3: The Island
Fortnite Chapter 3 Season 3 Minimap
Landscape-wise, much of the map remains similar to Season 2. As a result, locations such as Coney Crossroads, Rocky Reels, Chonker's Speedway and Sleepy Sound are still in play. Furthermore, Tilted Towers is slowly returning to its original pre-blimp crash state.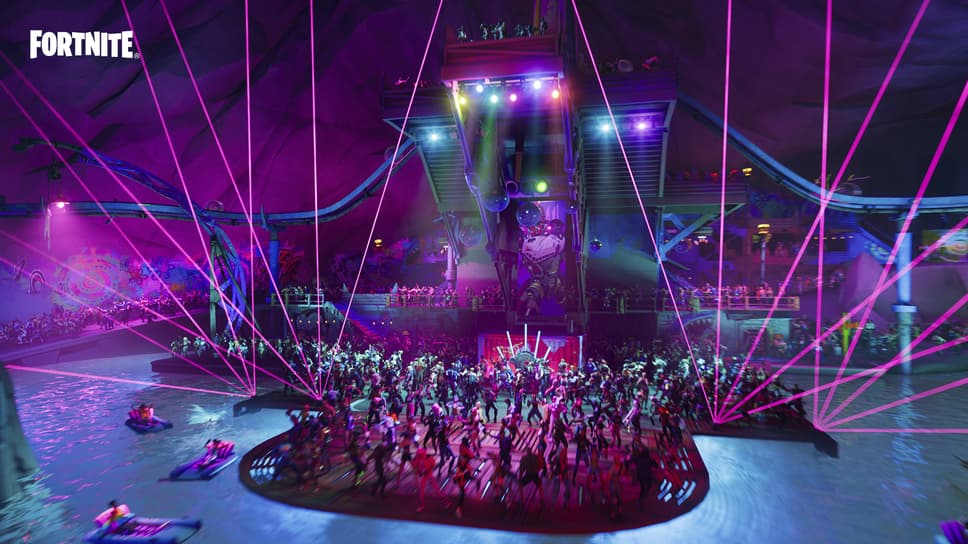 New Location: Rave Cave
The Island's west side possesses two new points of interest (POIs) — Rave Cave and Reality Falls. Firstly, Rave Cave occupies the area formerly known as Command Cavern. Clearly, it no longer sports a hard shell exterior and is much more welcoming to those dropping from the Battle Bus. Additionally, Rave Cave bolsters a true party atmosphere, equipped with a rollercoaster.
New Location: Reality Falls
Reality Falls is up next, which you can find just south of Rave Cave. This new location replaced Camp Cuddle—an area that debuted in Chapter 3 Season 1. Reality Falls is the driving force behind Fortnite Chapter 3 Season 3, featuring a unique biome with a cavern filled with loot, mushrooms, waterfalls and geysers.
This POI also spawned Reality Saplings, another notable inclusion this season.
Reality Seeds & Saplings mechanic
Reality Saplings can be seen on the far left, right and off in the distance
Like the location they're named after, the Reality Seeds and Reality Saplings are a game-changing addition to Fortnite Chapter 3 Season 3. Firstly, players can plant Reality Seeds to sprout a Reality Sapling, which grows with each passing match. Those who consistently weed their Reality Sapling will find better weapons — even Mythic loot — with enough care and persistence.
Moreover, players don't have to revisit the exact location to harvest their Reality Sapling. Instead, you can throw Reality Seeds to teleport the Sapling. It's critical to remember that you can replant the Seeds left behind after your Sapling wilts away.
The Baller returns & The Screwballer arrives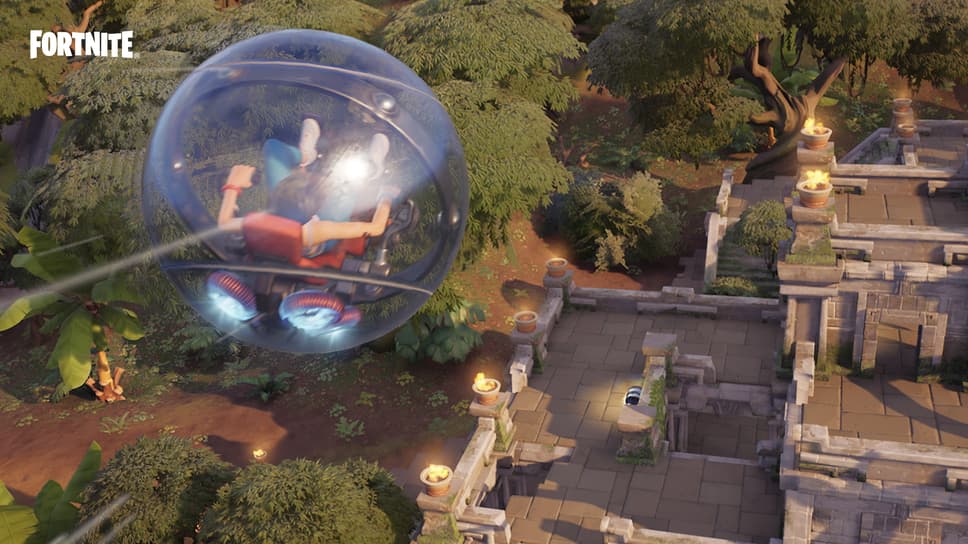 The Baller in Fortnite Chapter 3 Season 3
Fortnite's famed hamster ball vehicle — the Baller — has returned in Season 3. However, it's a tad different this time around. The vehicle's latest iteration possesses more health, floats on water and runs on a battery that you cannot recharge.
The Screwballer in Chapter 3 Season 3
Additionally, Chapter 3 Season 3 features the Screwballer — Fortnite's first rollercoaster. This amusement park ride takes the Baller and launches down a track and through the air. As a result, we expect the Screwballer will be a reliable mobility option throughout the season.
Vaulted, unvaulted and new weapons & items
DMR, Hammer Assault Rifle and Two-Shot Shotgun
Designated Marksman Rifle (DMR): The DMR is the first of three new weapons in Fortnite Chapter 3 Season 3. This rifle rewards accuracy while bearing similarities to a standard Assault Rifle and a Sniper Rifle.
Hammer Assault Rifle: The Hammer Assault Rifle is the second new rifle to debut this season. It fires quickly, but that comes with significant recoil. This weapon resembles Combat Assault Rifle from past seasons based on the description.
Two-Shot Shotgun: This season introduces another new Shotgun to the arsenal named the Two-Shot Shotgun; this weapon possesses just two shots in its chamber. However, it packs a massive punch for those accurate enough to land both shots.
Here is a list of weapons and items that survived the transition:
Sidearm Pistol
Revolver
Auto Shotgun
Striker Pump Shotgun
Stinger SMG
Combat SMG
Ranger Assault Rifle
Striker Burst Rifle
Heavy Sniper Rifle
Grenade
Firefly Jar
Harpoon Gun
Shadow Tracker (Exotic weapon)
Marksman Six Shooter (Exotic weapon)
The Dub (Exotic weapon)
Boom Sniper Rifle (Exotic weapon)
Shockwave Grenades
Cow Catcher
Repair Tool
Contrarily, here is a list of vaulted items:
Drum Shotgun
LMG
MK-Seven Assault Rifle
Thermal Assault Rifle
Fortnite Season 3 introduces rideable wildlife
Mounted Wildlife in Chapter 3 Season 3
After months of leaks, animals are officially rideable this season. You can quickly jump on top of a wolf or boar and traverse the landscape. Additionally, players don't have to dismount to fire upon enemies but instead can attack and throw weapons from the mounted position.
New mechanic: Storm Sickness
Storm Sickness warning
Epic Games found its solution for players who abuse the storm damage mechanic. As a result, gone are the days of stacking healing items and surviving outside the circle. With the new Storm Sickness mechanic, out-healing the storm is an ill-advised option.
Players who remain in the storm for too long will see their health bar decay more rapidly. Before this occurs, a warning will flash across the screen to indicate Storm Sickness' effects. This change makes rotating early much more imperative moving forward.
Sliding mechanic adjustment in Fortnite Season 3
Epic Games introduced the sliding mechanic to open Chapter 3 Season 1, becoming a reliable movement option. The developers fine-tuned the mechanic to make it more optimal.
Finally, you can now continuously slide off a shallow ledge without returning to a standing position this season. Furthermore, sliding momentum down a steep ridge will match if landing at high speed. These changes should make the mechanic more helpful than in the last two seasons.
In conclusion, Fortnite's newest season is now underway, and you can jump into the action. There's no telling what more Epic Games has planned for future updates. However, we can expect this season to develop more in the coming months. We'll be sure to update this article with any additional items.