How do the parents of Fortnite superstars like Benjyfishy and MrSavage cope with their kids' new and exciting careers? Find out here.
Being a parent is not easy, even more so for a 14-year-old with ten million followers. Very few people have ever experienced the kind of success that MrSavage and Benjyfishy have. The two young players are incredibly successful within Fortnite and massive content brands. The question becomes: How does a parent raise and support their child who competes and succeeds in esports? Anne Fish, the mother of Benjy "benjyfishy" Fish and Johnny Troset Andersen, father of Martin "MrSavage" Foss Andersen answered this question and more in their newly released book.
A parent's guide to raising a professional gamer
Until recently, video games were seen as a fun way to pass the time. Now, the gaming industry developed into a multifaceted ecosystem that is difficult to navigate for aspiring players and also their parents. In their new book, Build It Like benjyfishy & MrSavage: The Unofficial Fortnite Esports Guide for Players and Parents, Anne Fish and Johnny Troset Andersen look to support parents and players.
Esports.gg caught up with the two parents to learn more about their experience. When asked why Johnny wrote the book, he replied "I don't want parents to go through this again without having a source of information."
Anne shared a similar sentiment. She shared that she was already working with parents in the background. For the last two years, Anne was helping both parents and players understand how the world of esports works. "It was a natural progression. I was already talking to some parents and some of the kids with regards to tax…I made a brief synopsis that I used to send out to people. Then the idea was to expand upon Mamabenjyfishy and the mentoring side."
To put it into perspective, both Anne and Johnny's respective children have earned upwards of $300,000 competing in Fortnite while building a following of over ten million on social media. In the beginning, neither parent had a guide or handbook to support their child. That is why they created the book, to educate other parents and gamers based on their experiences.
While Anne and Johnny expect more parents will read the book. They also hope a few players will pick up the book. The lessons that Anne, Johnny, MrSavage, and benjyfishy learned are for everyone.
Balancing parenthood and managing an esports superstar
Ultimately, there is no single solution to parenting a child who became successful so quickly. Both Anne and Johnny have managed to achieve this balance between being a parent and supporting their son's careers. Albeit the pathways are slightly different, the two parents have similar themes. Throughout the discussion, Anne and Johnny mentioned the importance of supporting their child while also trying to give them a normal life.
Johnny discussed his experience with MrSavage, "I try to separate that (parenting and managing). That is why I hired a personal manager for Martin. I try to be Dad when I talk to Martin."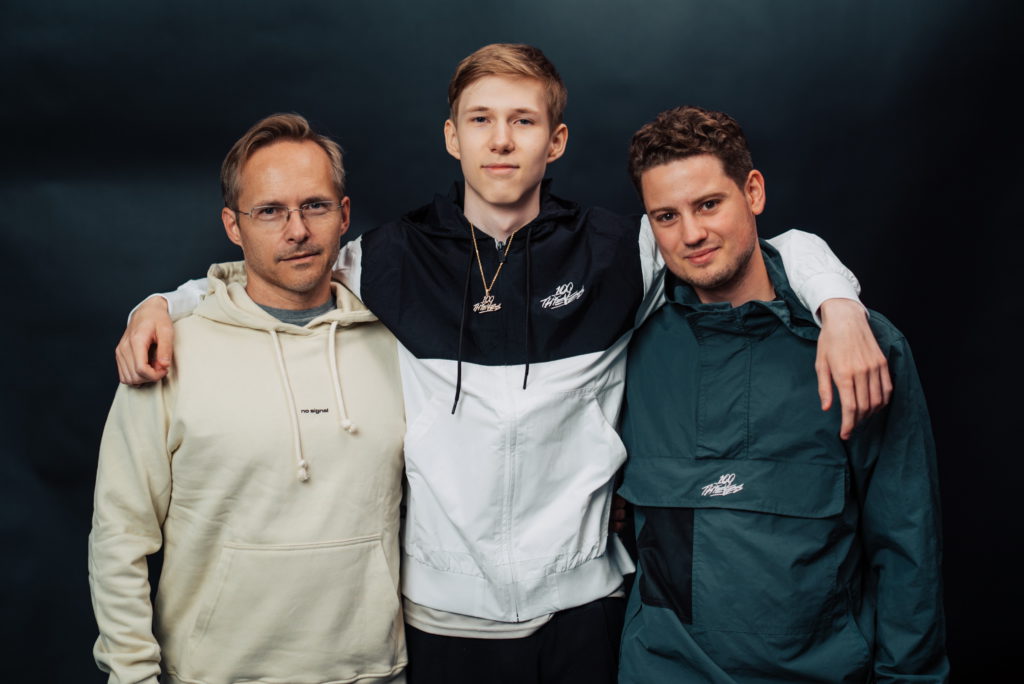 Johnny shared more about that separation. MrSavage has his own gaming space. That is where he works. Then his bedroom is separate. Johnny said, "There is nothing about "MrSavage" in that bedroom. It's Martin."
Surrounding his son with the right people was important to Johnny. This allowed him to focus on just being Dad. In addition to hiring a personal manager, MrSavage has a team of six or seven team members and associates supporting him. Johnny is not fully hands-off. He goes to events and travels with his son, as well as normal parental responsibilities.
Similarly, Anne lets Benjy be Benjy. Anne said, "Benjy still goes to hang out with his friends from school. He will travel to London to see friends or meet up with his brother."
In contrast to Johnny, Anne became fully immersed within Fortnite and content creation herself. She participates in tournaments, streams herself playing, and posts videos on YouTube. This gives her a different perspective, but one thing remains the same between the two parents, support.
Anne has also helped benjyfishy build a team around him. Benjyfishy is represented by Loaded, a gaming and creator management firm. Additionally, Rockit is also a full-time editor and channel manager for benjyfishy. The two have created tremendous success on YouTube.
Both parents stated that this path came with plenty of questions and unknowns. The road ahead will continue to see more of the same, but Anne and Johnny created an environment for their children to thrive. Hopefully, their book will eliminate some of those questions and make it easier for the next group of parents.
It's more than just a game: Gaming is social and children's identities
One of the more interesting pieces that came from the conversation with Anne and Johnny was the promotion of gaming. Anne is an avid gamer and can be found playing Fortnite regularly. Johnny's background is in technology, so he always bought consoles and games for his children. Their support has inspired other parents.
Anne said, "I had people come up to me a DreamHack. By me playing Fortnite, it has inspired other parents to play. I've got a really good social network between my mods and Discord. It is a very social side, it's not just about gaming itself."
Through diving into video games, Anne has created friendships and helped others. It is the social aspect of the games that she enjoys. Video games are not just the game, but an opportunity to spend time with friends or make new ones.
Johnny echoed that same sentiment and added an important thought. During the conversation, Johnny said, "What I realized is that gaming and esports are a big part of young people's identity."
He likened the game that a person plays to the type of music someone likes. Johnny did not realize this at first, but now sees how games are shaping the youth. The games that children play tend to lead them towards others that play the same games.
The overall message to potential esports parents – be supportive. Gaming and esports are new. There will be crossroads and items that parents do not understand. With Anne and Johnny's new book, parents have less to wonder about, but even those two do not have all the answers. At the end of the day, all parents can do is support and embrace what their child enjoys.
---
For all the latest in esports news and profiles, be sure to keep it locked here to Esports.gg.