The legends are back. Dr Disrespect hints at him and Tfue's return to OG Fortnite.
OG Fortnite has easily become one of the most historic moments in gaming after only being out for one day. With over 5 million concurrent players, the game has seen its biggest spike in a very long time. With these players are some very OG Fortnite competitors.
Dr Disrespect announced on Twitter today, that he and the legendary Tfue will be running OG Fortnite duos on Monday, bringing in a massive amount of nostalgia for those who choose to watch.
The legends are back; Tfue and Dr Disrespect to play Fortnite again
The world was shaken this morning when Dr Disrespect announced on Twitter that he and Tfue would be playing the game together. The popular streamer let people know that he and Tfue would be playing OG Fortnite Duos this Monday, building up to be a legendary stream
While Dr Disrespect still regularly streams, Tfue has not in months. In fact, earlier this year, the legendary gaming competitor made a big announcement that he was leaving streaming and content creation for the time being.
In his announcement video, Tfue said he wasn't sure if he would ever be back.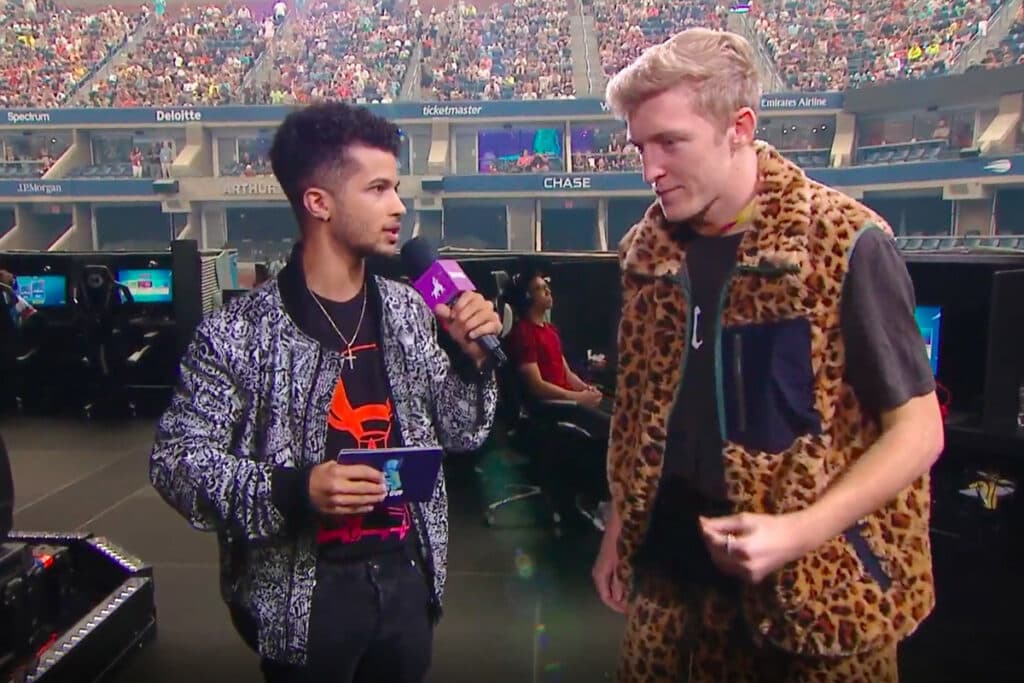 Image via Polygon.
Well, looks like OG Fortnite was enough to pull the legend back in. From competing in the World Cup back in 2019 to being one of the most popular streamers of all time, Tfue has built quite the name for himself within the gaming world.
At one point though, Tfue ended up leaving Fortnite during the beginning of Chapter 2. Not only would this be a return to streaming for Tfue, but it would also be a return to Fortnite.
Dr Disrespect was a competitor who also quit Fortnite toward the end of the Chapter 1 days. These two streamers making their return is already building up to break the internet.
Where to watch Dr Disrespect and Tfue stream
Whether or not Tfue is actually going to stream is unknown, as he has not made any official announcements. Dr Disrespect though, is an exclusive YouTube streamer and can be found live on his main gaming channel.
Stay tuned to esports.gg for more Fortnite and esports news.