Looking for the best landing spots of Fortnite Chapter 4, Season 2? We've got you covered.
Fortnite Chapter 4, Season 2 is here, and with that comes brand new possibilities for landing spots. With new POIs joining the map, there are quite a few new places for players to explore
Having trouble figuring out where you should drop within the new Fortnite Season? Look no further.
A new map is here. Find out the best places to land in Fortnite Chapter 4
Are you jumping off the battle bus wondering what may be the best spot for you to land? Look no further. We have got you covered with the best and most adventurous spots to land in Fortnite's Chapter 4, Season 2.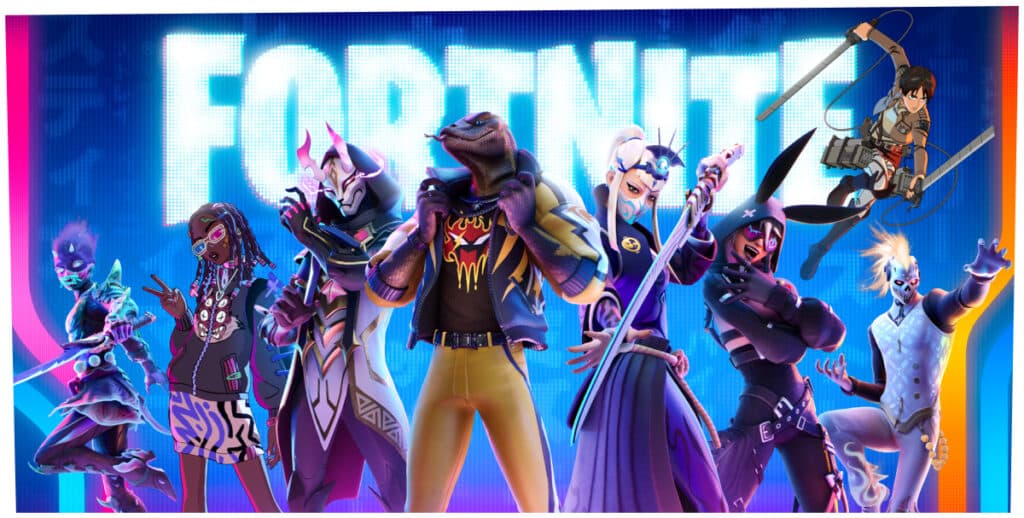 Fortnite Chapter 4, Season 2 via Epic Games
'Mega City' fills the role of Tilted Towers; giving players a large and diverse landing spot to explore
Mega City via Epic Games
Mega City is the brand new location that Fortnite Chapter 4, Season 2 is centered around. Resembling Tilted Towers, this massive "Neon-Tokyo" themed POI comes filled with opportunities.
The entire city has over 100 chests to loot from and multiple different vaults. This means players who land here have the opportunity to get three Mythic Havoc Pump Shotguns.
Mega City provides competitors with everything they need to grab that Victory Royale.
"Slappy Shores": an essential drop spot for those looking to find metal and quick heals
Slappy Shores via Fortnite Wiki
Whoever said "out with the old, in with the new" was mistaken. Just because we received a few new locations, does not mean the old ones are less valuable. In fact, Slappy Shores still remains one of the best places to drop for Season 2.
Slappy Shores being one of the top places for metal is what makes this location a hot-spot for players. With so little metal found throughout the map, it is important for competitors to find the best location to grab material fast.
The location also has the "Slap Juice Factory", which has countless numbers of Slap Juice Barrels. Players can break the barrels and grab quick health for themselves and their teammates.
Fortnite's new corner of the map provides unlimited loot for those willing to explore it
Fortnite Chapter 4, Season 2 map via Epic Games
Here is a list of all the new POIs located in the South-Eastern corner of the map:
Mega City
Steamy Springs
Knotty Nets
Kenjutsu Crossing
Hop on a motorbike and explore everything this new area of the map has to offer.
Stay tuned to Esports.gg for more Fortnite and esports news.