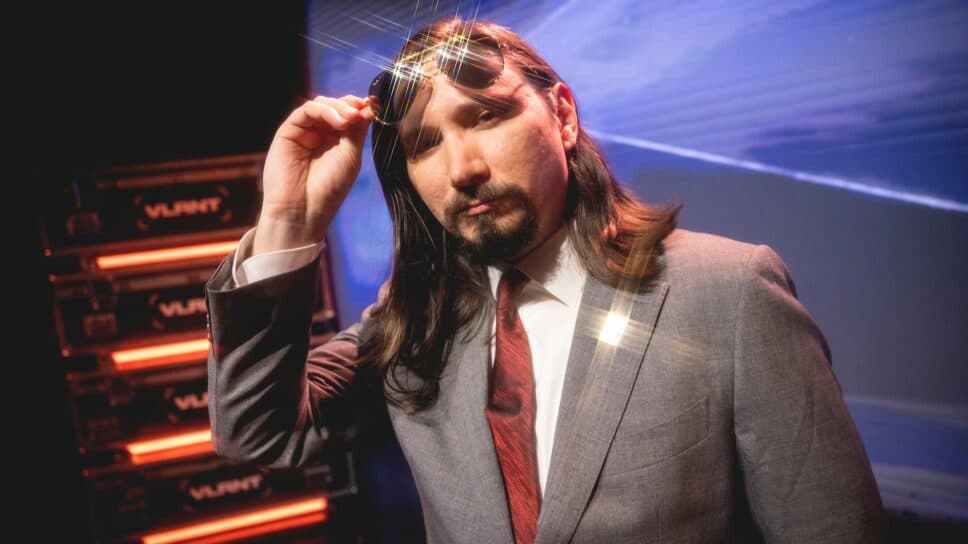 From coach to VP, Syyko discusses joining M80 and building upon its successes
Former XSET and Sentinels VALORANT coach Syyko talks with esports.gg about joining M80 as the VP of Esports and the plans he has for the org.
M80 is a newer organization that has already found a lot of success in esports. Formed by Marco Mereu, formerly of XSET, the org is on the rise in titles such as VALORANT and Rainbow Six. To bolster and continue their progress, former VALORANT coach Don "Syyko" Muir was recently named M80's VP of Esports.
In an exclusive interview with esports.gg, Syyko provided details on his path to the VP of Esports position, how he has been given the tools to be as successful as possible, and his goals for M80 in both the short term and long term.
Syyko on the experiences that led to his role with M80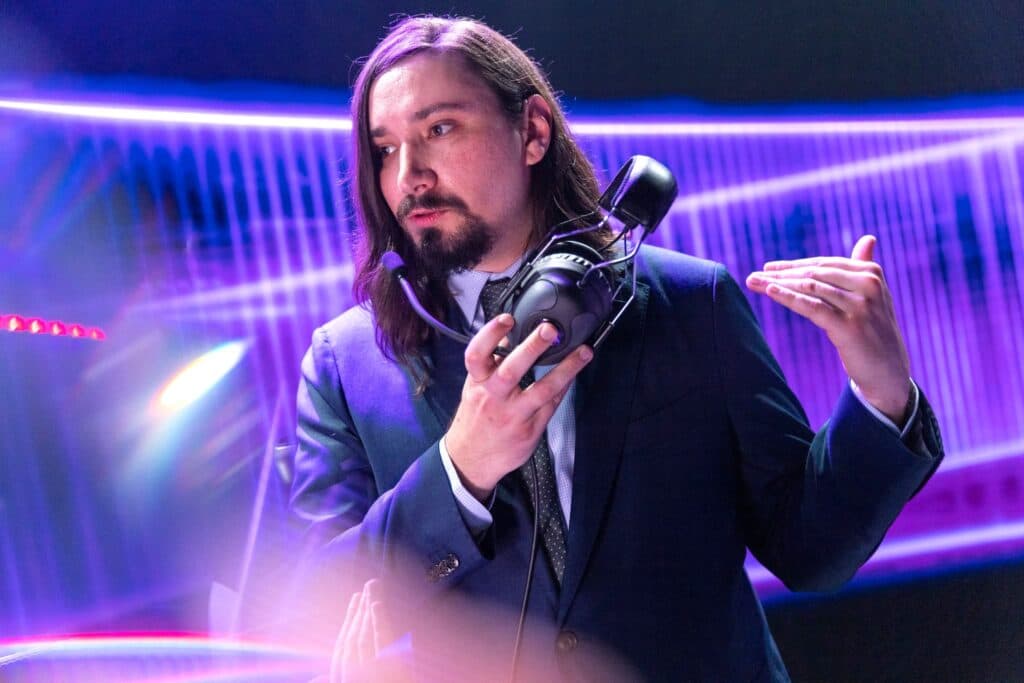 (Image via Colin Young-Wolff/Riot Games)
"You were a VALORANT coach, a part of Pretty Boyz, who then get acquired by XSET. After making a name on XSET, you're off to Sentinels, and now you find yourself as the VP of Esports for M80. But what was life like for you before all of this?"
Syyko: "I have a bit of a mixed bag, coming up. I went to a military high school, so I developed leadership skills early on. I played in a lot of touring bands in college, so a bit of experience in the music industry. I went to college for physics and ended up in the IT world.
"Most recently as a Cloud Engineer at Microsoft. So, you know, I have a bit of a mixed bag of background and life experiences. I've used each life experience and each job and hobby along the way to further gather skills, and develop a certain kind of skillset, that has been extremely useful in my time in esports."
"And what drove you to coaching and VALORANT in particular?"
Syyko: "I was a player in the past. I played games like COD 4 PROMOD and Black Ops 1. A game called Battalion 1944 came around and a lot of players from COD 4, friends of mine who were also in their late twenties at the time, were getting back into the game and kind of pulled me back into playing. Then I played it for a little bit there and got an offer from what was the top Battalion team at the time, Sedated, to coach at the end of Battalion.
"As well as in their transition into being a VALORANT team. Battalion was kind of out the door and we knew VALORANT was coming in. So, I had an opportunity to work with a team of about of four people, and we added a fifth, going right into VALORANT. And I've been coaching VALORANT since the very first day. Hour one of the beta."
A trusting relationship with M80 Founder and CEO Marco Mereu
"How will that experience you mentioned help you be successful with M80?"
Syyko: "I believe that I've just developed a certain skillset, right? The leadership attributes that I've been able to apply from my previous experiences in life into coaching. I can also apply them here at the executive level. The experience I've developed from coaching and scouting talent. as well as developing that talent long term is something I hope to apply at a broader level.
"Not just in VALORANT, but across all of our esports platforms. Obviously, our VALORANT team's doing very good on its way down to the Ascension tournament. The Rainbow Six team is doing good on its way to Riyadh, Saudi Arabia soon for Gamers8. So, these teams are doing well, and I hope to continue enabling them to do well. As well as getting into Counter-Strike and building a brand new program there, where I'll need to apply some of these skills in scouting and player development."
"Now, let's talk about how this came to be. You and Marco are obviously familiar with each other from your time on XSET. How did this partnership reignite?"
Syyko: "During my time at XSET, I worked under Marco very closely. He allowed me the autonomy to GM my own team and put a lot of faith in me. He really enabled me to build something that developed talent long-term at a really significant pace. And it enabled us to achieve a lot of success and build something that was greater than the sum of its parts.
"Without Marco's guidance and leadership, I don't think that would've been possible. So, after my time at Sentinels, when I was on the hunt for something new to dive into, Marco and I reconnected, and it was very clear that it would be a wonderful fit for me to come back and apply these same skillsets. Not just for VALORANT for him, but across all of his esports, and give him somebody that he can trust to run these programs."
"Dive deeper for me, into that trust between the two of you, when it comes to taking M80 to the top."
Syyko: "So, as Vice President of Esports, I'm going to see all of M80's esports programs, support and develop talent, and identify promising titles to expand our footprint into. This is something where I'm going to be taking over all of our esports programs, and am kind of relieving some of those duties from him directly.
"To where he has someone he's worked with in the past and trusts very well to come in and lead programs in a similar way that he has. This will enable him to focus on growing out other areas of the company and continue moving this ship forward.
"We've had some really immense support in M80. Our socials have grown 140% since we launched in less than a year. We have over 12 million in reach, and it's something that we hope to continue pushing. This is an organization that has a lot of really good people behind it and a lot of good teams in it already. And we don't plan to stop here. This is just the start of something very great, and I hope to continue laying that foundation and building upon it."
Entering Counter-Strike as the first big move with the organization
"So, as you've mentioned, M80 has already found success in multiple titles, but your first order of business is creating a Counter-Strike roster. What about CS makes it a priority for you?"
Syyko: "It's just a title that I have some roots in. I played and coached some Counter-Strike, both casually and in preparation for my coaching career and VALORANT. And through players who have come over from Counter-Strike to compete in VALORANT, there's a close connection through a lot of the players and other personalities in that scene and organizations.
"It's an esport that we've always seen as something very successful for the orgs within it. And with Counter-Strike 2 coming out, we're hoping that's going to reinvigorate a lot of interest both in the game, from the organization, and the player's standpoint. We're really excited about it. From what I'm hearing, lots of players and other orgs are really excited about it and it's something that we think, if we can do this right, will be very good for M80."
"We've seen your interactions with some players on Twitter in regards to building a Counter-Strike roster. What's the interest been like so far? Any scoops you can give?"
Syyko: "I think the best way to put it is, if you have a couple of favorite players that you can think of, at least one of them has probably DM'd me. So, there's a lot of interest. This is something where people have seen what M80's doing in some of these other esports. And they're really excited to get in at the ground floor of a Counter-Strike program that's going to be, hopefully, a pillar of the community for years to come."
Syyko discusses M80's presence in esports and looks to the future
"Well, looking at the current M80 landscape, you have a presence in Rocket League, Street Fighter, Rainbow Six, and VALORANT. What's your immediate expectation for those titles?"
Syyko: "Competitive success is something that's going be a huge focus of mine as VP of Esports. We not only want to be competitive in these esports, but also win titles. The VALORANT team is on a very solid trajectory to win. They've won Stage 1, the Mid-Season Invitational, took first place in playoffs, and now they're on their way down to Brazil, where I hope that they will take first place as well. So, the VALORANT team is already set up for success. The coach Happy, as well as his analyst GUNTER, is doing a very good job there.
"Same with our Rainbow Six team. They're playing exceptionally well in the North American Pro League and in these international events, on their way to that $2 million Gamers8 tournament in Saudi Arabia. I expect them to do very well. They're already developed teams with very good rosters, and I hope to just continue supporting these teams and not do any sort of meddling or retooling with the teams that are doing very well. You know, I do have experience and background in VALORANT, but I'm not coming in here to take over Happy's ship by any means."
"Let's follow up on that a bit then. If the VALORANT team were to win Ascension, they'd go right into the main VALORANT Champions Tour. The organization then starts to get the benefits that Riot gives out to the others. What does that do for M80 and the ecosystem of up and coming organizations?"
Syyko: "It's a great question. It's something that myself, as well as Marco and M80, we have a great relationship with Riot. We really like what they're doing over there with their esports programs, and we're really excited to be a part of the VALORANT partnership system if we do get in.
"It would allow us to really fully commit into VALORANT for the next two years and allow us to continue putting this immense amount of support into our team, as well as expand that support even higher. Relocate them out to Los Angeles permanently and compete in this LAN league with the best of the best of what North America, South America, and Brazil have to offer."
"Okay, looking past that, are there any other esports titles that you have your eyes on for M80 to enter?"
Syyko: "None that I can share right now, but that's something that I'm constantly keeping my eyes on. Any sort of promising titles that might be coming out, that would be interesting to expand our footprint into, or even maybe titles that have been around for a while such as I have with Counter-Strike, even though it's a game update coming out and it's obviously an established scene. I'm always keeping an eye out on what's doing well and what looks interesting both for M80 and for the fans. Really interested to keep my eye on that moving forward."
A legacy of longevity and success
(Image via M80)
"Well, you joined M80 at the perfect time. Everything is off to a great start. You're here to continue that progression. What do you want your legacy to be whenever your time with M80 is up?"
Syyko: "Hopefully just when we look back on this, and I'm not looking to leave M80 anytime soon. I'm looking at this as a long-term project for me. This is hopefully a home where Marco and I can continue to build upon the foundation that he's laid here. And I hope that looking back, anywhere from three to five years, we'll be looking at a history of competitive success within the esports programs here."
"You mentioned three to five years. Let's expand on that. We've got organizations like Cloud9, Evil Geniuses, and others that have been around for decades. How does that future look for M80? Do you see the potential, where it becomes one of those orgs with that kind of longevity in North America?"
Syyko: "Yeah, absolutely. That's definitely the goal. And that's what we're working towards every day, building towards being this pillar of the community. Something that when people think of esports, we want them to think of M80 alongside these other organizations that they've been following for a very long time.
"Just because we're new doesn't mean we don't have the kind of people in here that it takes really create something great and special. Building championship teams and building championship programs takes time, but it's something that we've already established ourselves as being able to do in the short term. And I hope to continues that success in the long term and hope that fans and viewers alike will get behind what we're doing here."
Stay tuned to esports.gg for more esports news and best of luck to Syyko and M80 on continuing their early success across multiple titles.