M80 has announced the addition of Don "SyykoNT" Muir to its management staff, as Vice President of Esports.
M80 is a fresh face in the esports scene, but they are taking the steps to become a dominant figure in the space. With success found across multiple titles, M80 continues to grow by announcing Don "SyykoNT" Muir as the organization's Vice President of Esports. This comes as its first major leadership hire after raising $3 million in funding.
SyykoNT joins M80 as Vice President of Esports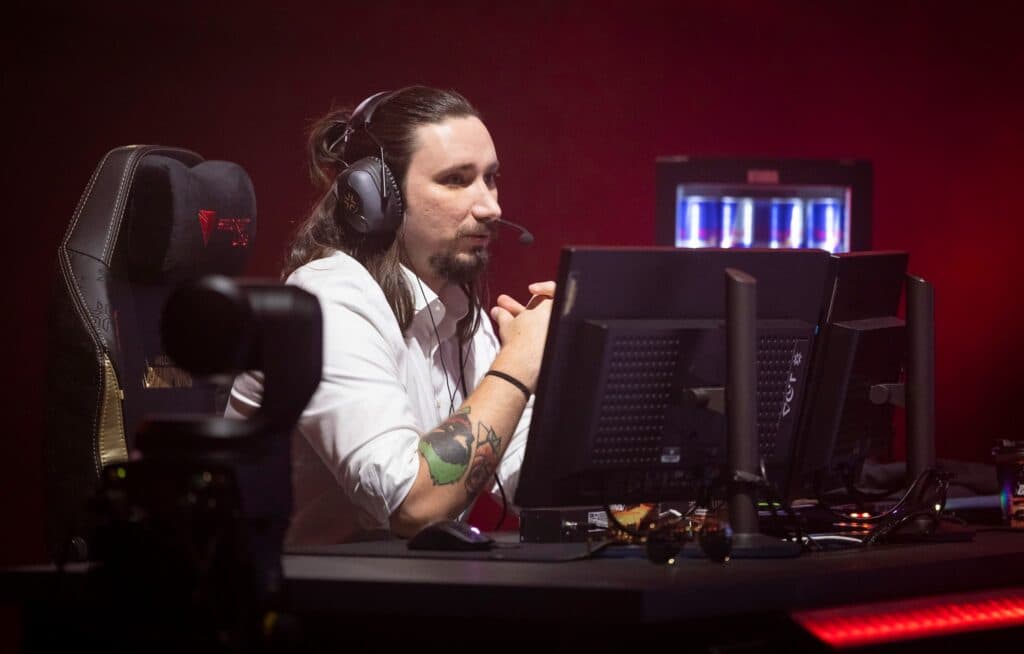 (Photo by Colin Young-Wolff/Riot Games)
M80's CEO and Co-Founder is Marco Mereu. He is a co-founder of XSET, having parted ways in 2022 and created his new organization later that year. In this short amount of time, M80 has had an aggregate social media reach of over 12 million and a follower growth on Twitter of over 140% since its inception.
Its upward momentum now includes SyykoNT as VP of Esports. He is no stranger to Marco Mereu of M80, as SyykoNT was the long-time coach of XSET's VALORANT roster. During his time with XSET, Muir led the VALORANT team to multiple international competitions and a 5th-6th Place finish at Champions 2022.
"Don has a rich track record building and leading championship-caliber esports teams, and his addition to M80 will ensure our continued competitive dominance. M80 has quickly cemented itself as a top esports organization, and Don's ability to spot and support talent will help us thrive in our current titles while also successfully entering new ones."
- Marco Mereu, CEO & Co-Founder, M80
Most recently, Muir was the head coach of the Sentinels VALORANT roster before an abrupt exit just a few weeks into the first VCT Americas season. His fans have waited to see what's next, and now a spot with M80 is confirmed for SyykoNT.
M80 reaches various milestones as an esports organization
M80 brings SyykoNT on board at an important time in its life. Many of its teams are ready to bring more of a spotlight onto the org than ever before. With entry into Street Fighter, Rainbow Six: Siege, Rocket League, and VALORANT, M80 is gearing up for a busy last half of 2023.
The VALORANT roster has found itself in the Ascension tournament. They'll compete in Brazil for a chance to join the main VALORANT Champions Tour circuit. M80's R6 squad also recently qualified for the Gamers8 tournament with a $2 million prize pool.
"It's been inspiring watching M80's standout success this year, and I'm looking forward to working alongside Marco again and playing a part in the organization's growth. M80 is approaching pivotal moments across its teams and my sights are set on nothing but setting our squads up for success. The fuse is lit!"
- Don "SyykoNT" Muir, VP of Esports, M80
Stay tuned to esports.gg for more esports news and competitive VALORANT coverage as the Ascension tournament approaches.