After 3 years together, Team Secret announced that it is parting ways with its offlaner, zai. Shortly after news also broke that zai will be joining Team Liquid.
The post-TI shuffle has hit many teams and today Team Secret announced that it part ways with its offlaner, Ludwig "zai" Wåhlberg. The veteran player has been a crucial mainstay for Team Secret for the past 3 years, amassing many outstanding achievements. In the official post, Zai revealed that he wants to 'head in a new direction' and once again, say goodbye to Team Secret.
Not long after, zai announced that he is officially a part of Team Liquid. The official page of Liquid also posted an 'informal' announcement of zai's addition to the team.
Team Secret bids farewell to offlaner zai
The International 10 concluded a few weeks ago on 17th Oct 2021. Team Secret achieved its highest placing at TI so far, placing third place in the championship. However, the post-TI shuffle phase began and Team Secret announced that its offlaner, zai will no longer be a part of their roster.
Today we bid farewell to one of the mainstays of our modern era DOTA2 roster. Having proudly worn the Team Secret jersey for over 3 years, Ludwig "Zai" Wahlberg has been without a doubt one of the most critical elements to our incredible success these past seasons. We will forever be grateful for his positive spirit, constant professionalism, and embodiment of what it means to be a true teammate.

Team Secret
Zai thanked the team and coach for all their moments together and disclosed that he will 'head in a new direction'. He also thanked Team Secret's manager, Matthew "Cyborgmatt" Bailey, and CEO, John Yao 'for all their hard work behind the scenes.' He gave his last appreciation to the fans of Secret for their relentless support.
Clement "Puppey" Ivanov, the captain of Team Secret also gave some words for zai's departure.
It is a sad moment, but I have to accept that all good things come to an end. I have nothing but love for this man, not only is he an amazing and persistent teammate, he is also a great friend. No matter where you go and what you do, I am sure you'll find success. I wish you nothing but the best.

Clement "Puppey" Ivanov
Zai's hall of fame with Team Secret
The Swedish prodigy started his career early and joined many teams, but he shined during his years with Team Secret. With his wide hero pool and expertise in the offlane role, Zai was a gem that became an important backbone to Team Secret. He was a part of the roster for a short period in 2015. In the 8-months stint, zai won the ESL ONE Frankfurt 2015, the first tier 1 tournament in his hall of fame.
In November 2018, he returned to Team Secret and the squad thrived to become one of the most successful Dota 2 teams in history. A couple of days after zai's addition to the team, Team Secret competed in The Kuala Lumpur Major and achieved second place, just behind Virtus.Pro.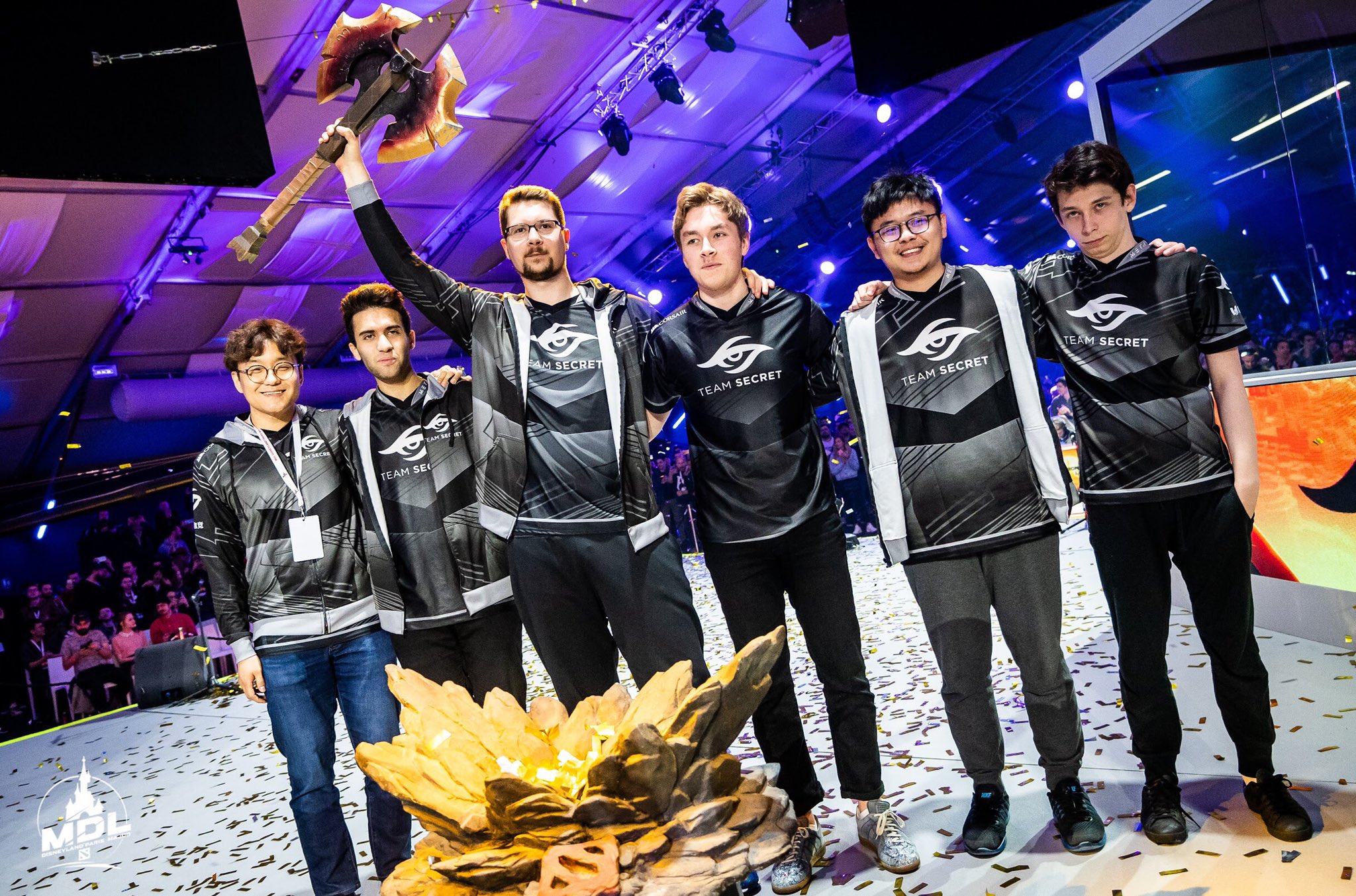 Entering 2019, zai did not hesitate to put on a show with Team Secret. The squad managed to triumph in multiple high-tier tournaments including The Chongqing Major, The Paris Major, ESL ONE Katowice, and ESL ONE Birmingham. At one point, Team Secret was winning tournaments left and right, and their domination led them to become one of the most feared teams in the professional scene.
In 2020, there was a significant lack of high-tier tournaments due to the pandemic. However, Team Secret lived up to its reputation, securing many wins including The Leipzig Major.
This year, Team Secret stayed a little under the radar and was only seen in Tier 1 tournaments. However, they made a strong showing in the grandest tournament of the year, securing the top 3 at TI10. This is so far, Team Secret's highest achievement on the stage of TI. Team Secret currently has one of the most incredible records of all time and zai was definitely a crucial part of their massive success. Here are some of his achievements in a nutshell.
Second place at The Kuala Lumpur Major
Champion of The Chongqing Major
Champion of ESL ONE Katowice 2019
Champion of ESL ONE Birmingham 2019
Champion of MDL Disneyland Paris Major
Fourth place at TI9
Champion of The Leipzig Major
Third place at TI10
It has been a wonderful 3 years for zai and Team Secret. They have set an incredible milestone in the Dota 2 scene, securing 3 Majors, and tons of other tournament wins.
Zai opens a new chapter with Team Liquid
Not long after the announcement of his departure from Secret, zai revealed that he has joined Team Liquid.
A few minutes after zai's post went live, Team Liquid posted a picture of Liquid's coach, William "Blitz" Lee and zai together. The caption welcomes the offlaner as their new member of the family. The informal announcement could be due to zai's sudden post disclosing the roster shuffle.
It is still unknown who zai will replace in Team Liquid. Fans will have to wait for Team Liquid's official announcement for more details on the roster shuffle.
The next DPC season is fast approaching and more teams are revealing their roster changes. We have to keep our eyes peeled for more announcements in the future. You can keep up with the Dota 2 post-TI shuffle here.
Post-TI10 Dota 2 Roster Reshuffle Mega-thread: Zai leaves Team Secret *BREAKING NEWS*
Stay tuned to esports.gg for the latest Dota 2 news and updates.